Refresh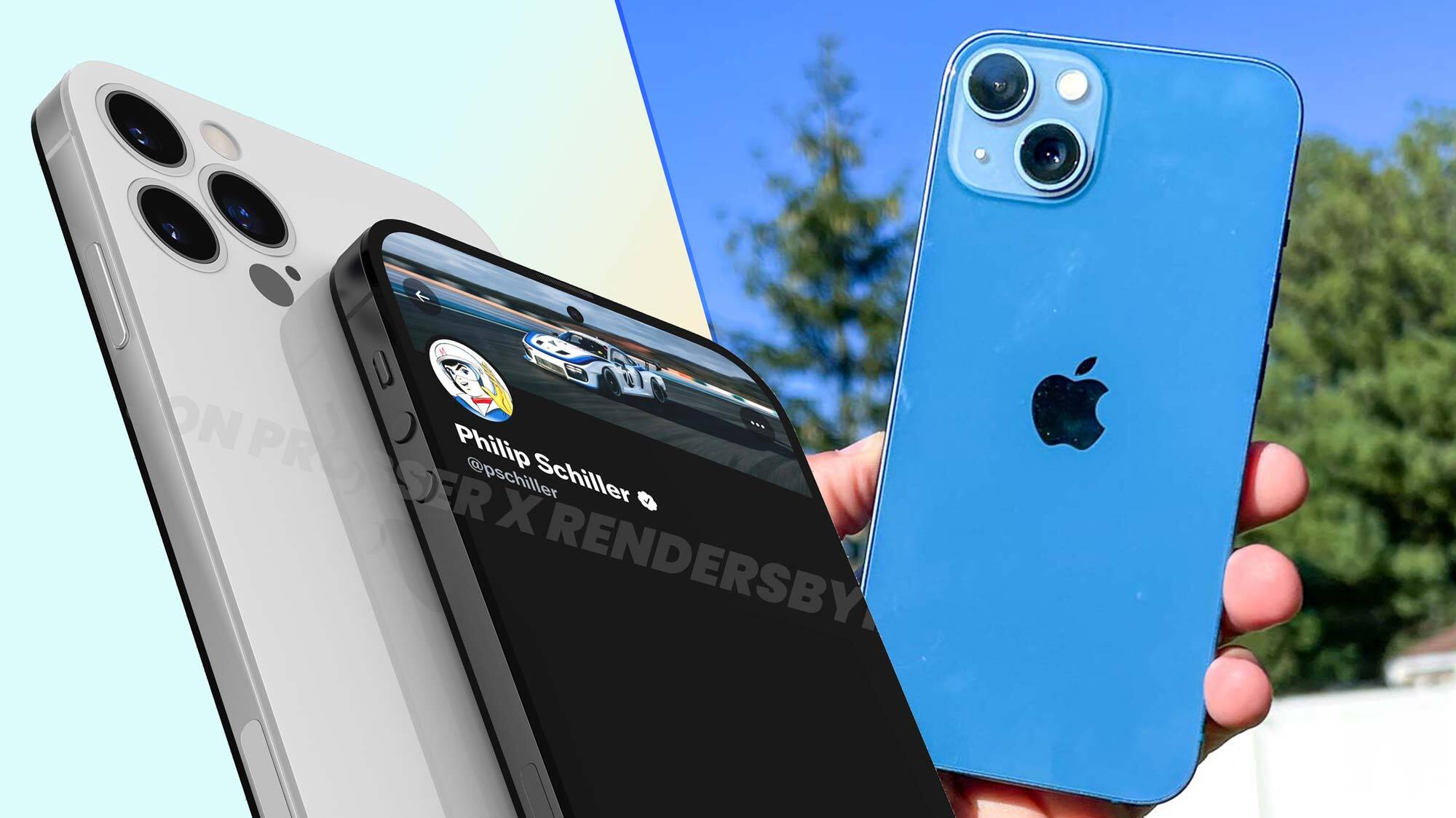 If you already own an iPhone 13, chances are you're not going to upgrade to the iPhone 14. Or should you? The answer depends a lot on whether you're thinking of going with the regular iPhone 14 or iPhone 14 Plus or the iPhone 14 Pro or Pro Max.
Our iPhone 14 vs iPhone 13 preview comparison breaks down the biggest expected upgrades from one generation to the next. Based on what we've heard, it doesn't sound like the iPhone 14 will be a huge leap ahead of the iPhone 13. 
But if you're thinking of going Pro? Well, that could actually be quite a big jump, with the expected always-on display, new 48MP camera and other goodies. Of course, Apple is rumored to sweeten the deal with a new iPhone subscription service.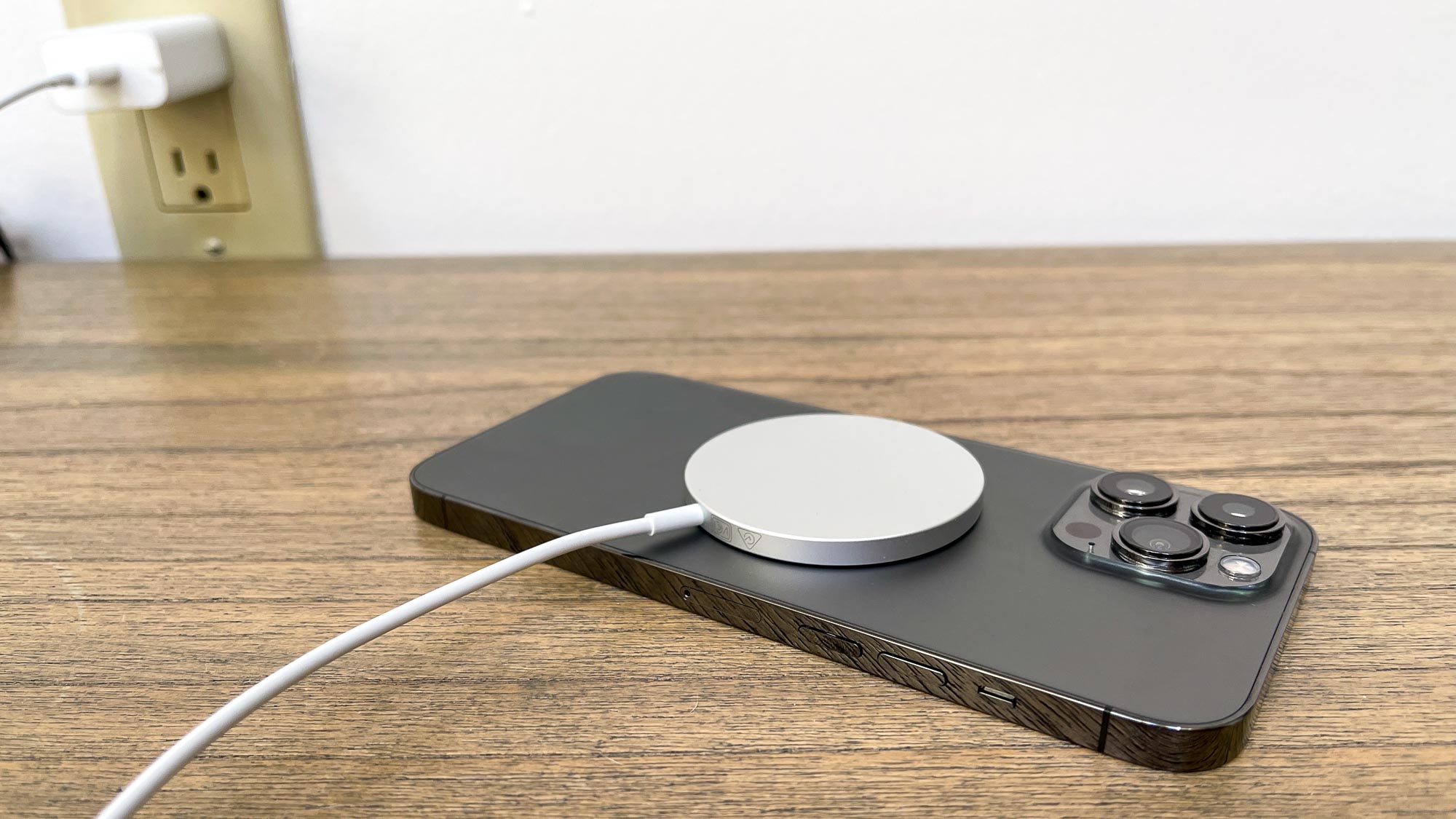 For the past couple of generations Apple has only promised to get you to 50% charge in 30 minutes with its iPhone chargers. But maybe we could see an upgrade with the iPhone 14 and iPhone 14 Pro series.
Rumor has it that Apple will support 30W charging for at least the iPhone 14 Pro series which would be a notable upgrade from the current 20W charger support. But we don't know how that will equate to charge times. 
We previously heard that all four iPhone 14 models will get 30W charging, and we hope that's true, as there's way too many Pro-exclusive features leaking at this point. 
Go for launch. Tune in for a special #AppleEvent on September 7 at 10 a.m. PT. Tap the ❤️ and we'll send you a reminder on event day. pic.twitter.com/T9o7qJt72EAugust 24, 2022
See more
The Apple event hype machine is already in full effect with a promoted tweet that promises to send you a reminder when the Apple event is expected to begin. As a reminder, the Apple event starts at 10AM PT / 1PM ET / 6PM GMT on September 7.
And we'll be there live from the Steve Jobs Theater in Cupertino to bring you all the big news as it happens. We also hope to bring you hands-on impressions of the iPhone 14, iPhone 14 Pro and all the other new gear.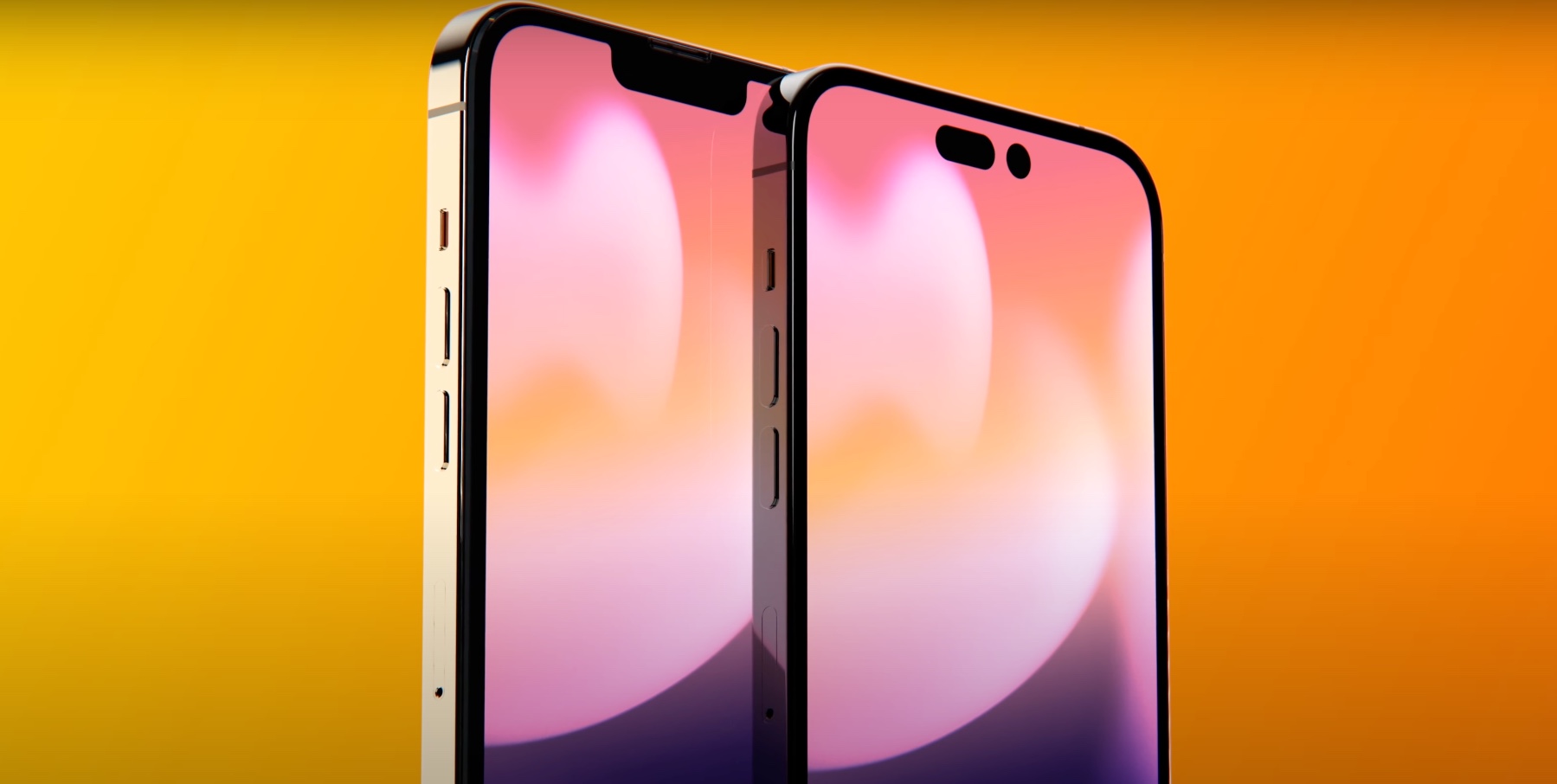 One of the biggest questions following the Apple event is likely to be: "what's the difference between the iPhone 14 and iPhone 14 Pro?" To help you out we have an in-depth iPhone 14 vs iPhone 14 Pro preview that breaks it all down.
Short on time? The gist is that the iPhone 14 Pro series is tipped to feature a new 48MP main camera, an always-on display and a new design that ditches the notch in favor of a pill-shaped cutout. And that's on top of the telephoto camera and 120Hz ProMotion display that are expected to remain Pro-exclusive features.
Plus, the iPhone 14 Pro and Pro Max may be the only new iPhones to feature the new A16 Bionic chip, though the iPhone 14 could get an enhanced version of the A15 Bionic.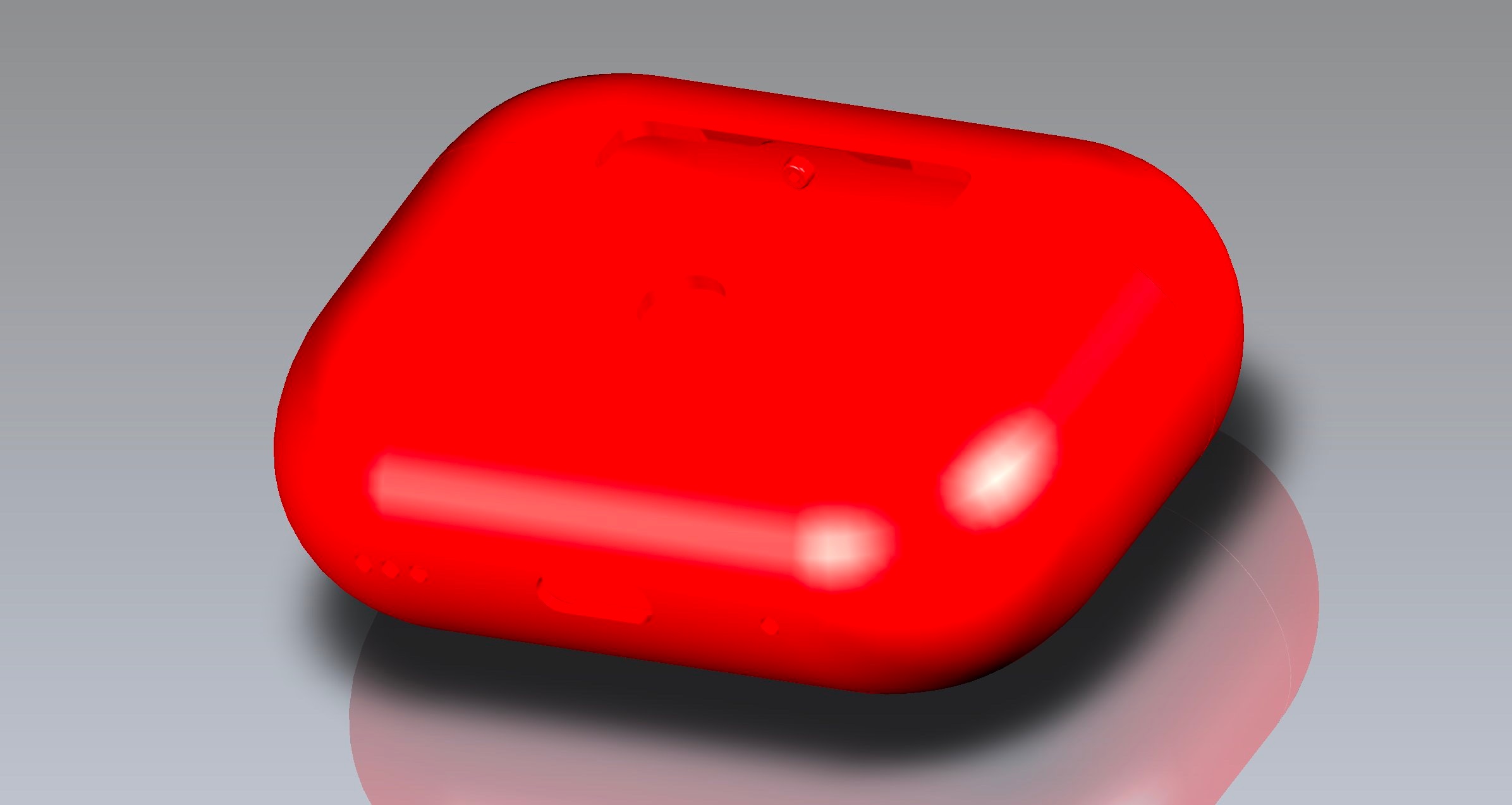 This is global editor in chief Mark Spoonauer taking over the Apple event live blog for the next few hours as we get closer and closer to the big showcase. The AirPods Pro 2 is tipped to launch September 7, and now there's a last-minute leak that could show us the final case design along with new features. 
Leaked by Andrew O'Hara on Twitter (opens in new tab), the alleged CAD files show a possible lanyard anchor and built-in speakers for Find My support. So you could be able to track down your lost AirPods Pro 2 more easily.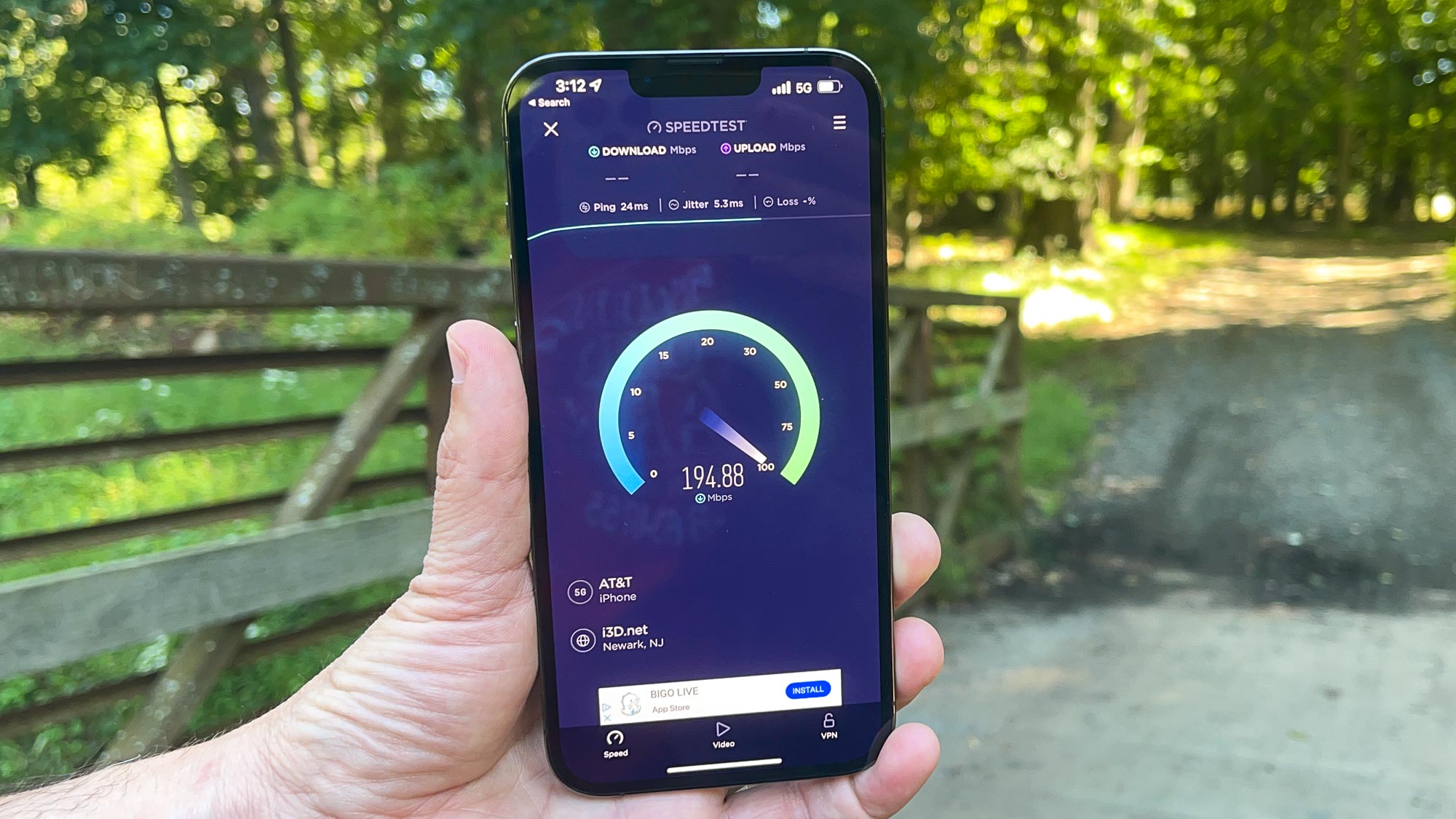 One iPhone rumor to keep tabs on between now and the start of the September 7 Far Out event is one that emerged about a week ago — that the iPhone 14 could add satellite connectivity that allows you to make emergency calls when cellular connectivity is unavailable.
That's a rumor that emerged just ahead of the iPhone 13 launch, but never materialized again until people started speaking of it as a possibility for the iPhone 14. What we're apparently waiting on is for Apple to sign a deal with a satellite provider to support the feature; analyst Ming-Chi Kuo claims that the hardware is otherwise in place on the new phones.
So if satellite connectivity is a go, we could find out just ahead of the launch in case Apple's satellite partner — whoever that happens to be — lets things slip prematurely.
We don't often do this, but here's the current weather conditions in Cupertino, where Apple will be hosting tomorrow's iPhone 14 launch.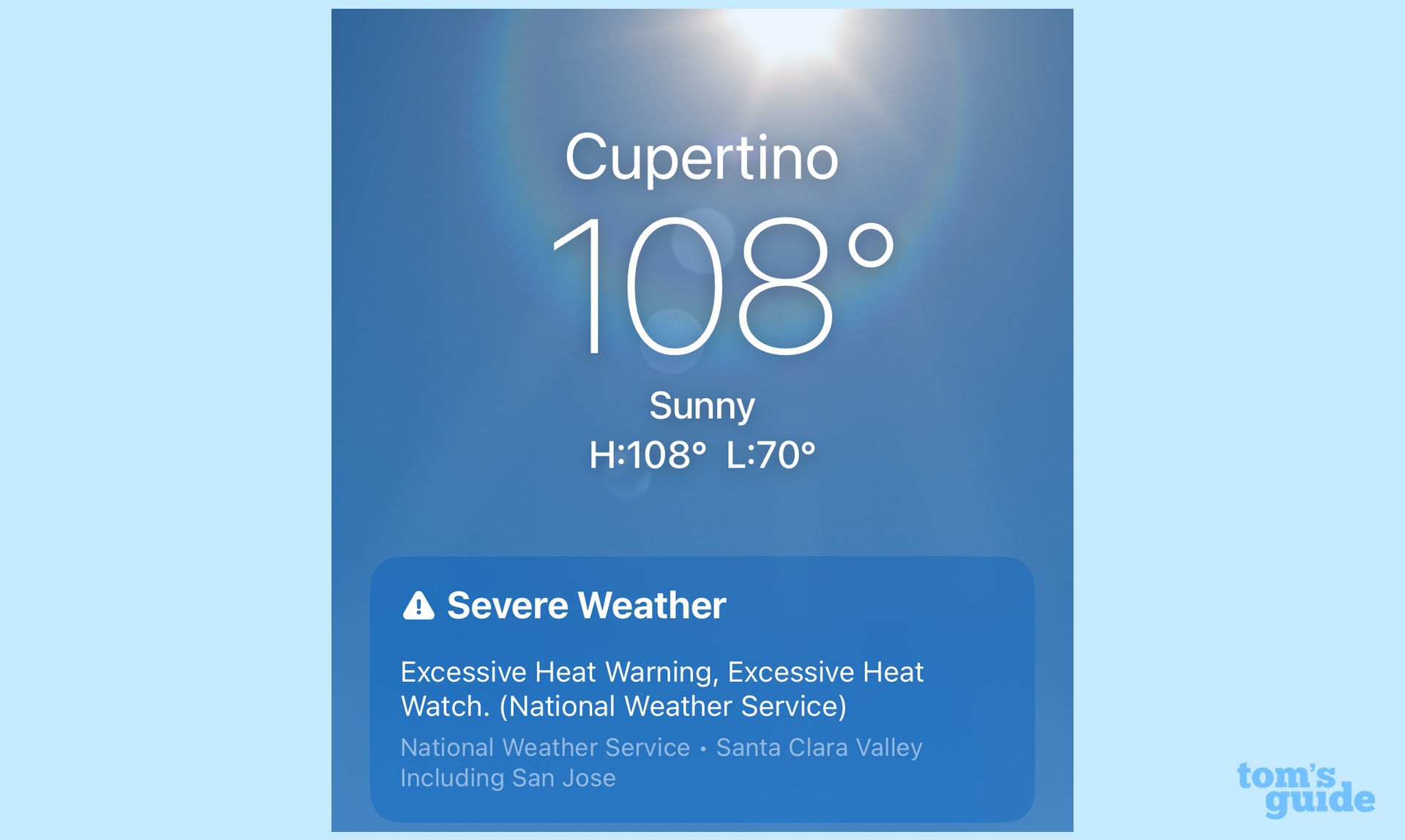 We'd call your attention to the severe heat warning, as the San Francisco Bay Area finds itself dealing with much higher temperatures than normal. 
The cooling trend begins tomorrow, just in time for Apple's event, when temperatures in Cupertino are only supposed to reach 96 degrees. Hope the Steve Jobs Theater has ample air conditioning.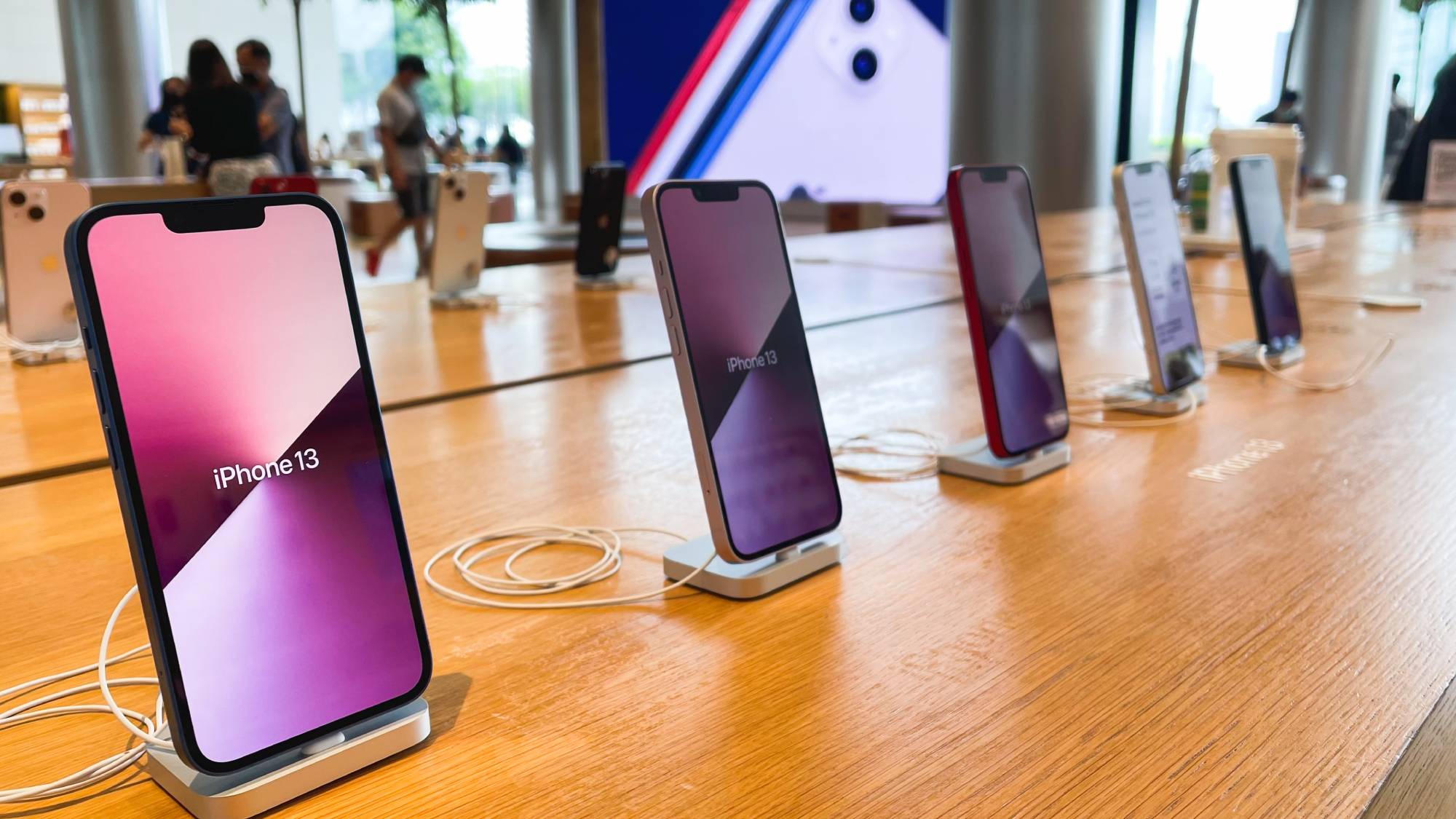 In addition to showing off new hardware at tomorrow's Apple event, Apple could also unveil a new method of paying for that hardware.
Back in the spring, Mark Gurman of Bloomberg told us about the possibility of a subscription program for the iPhone. Under this proposal, you'd pay a monthly fee for your iPhone, essentially renting the device until it's time to upgrade to a new model. The subscription price might also include access to some of Apple's subscription services as well.
Here's a rundown of what we know about the rumored iPhone subscription service, should it debut alongside the iPhone 14, as some expect.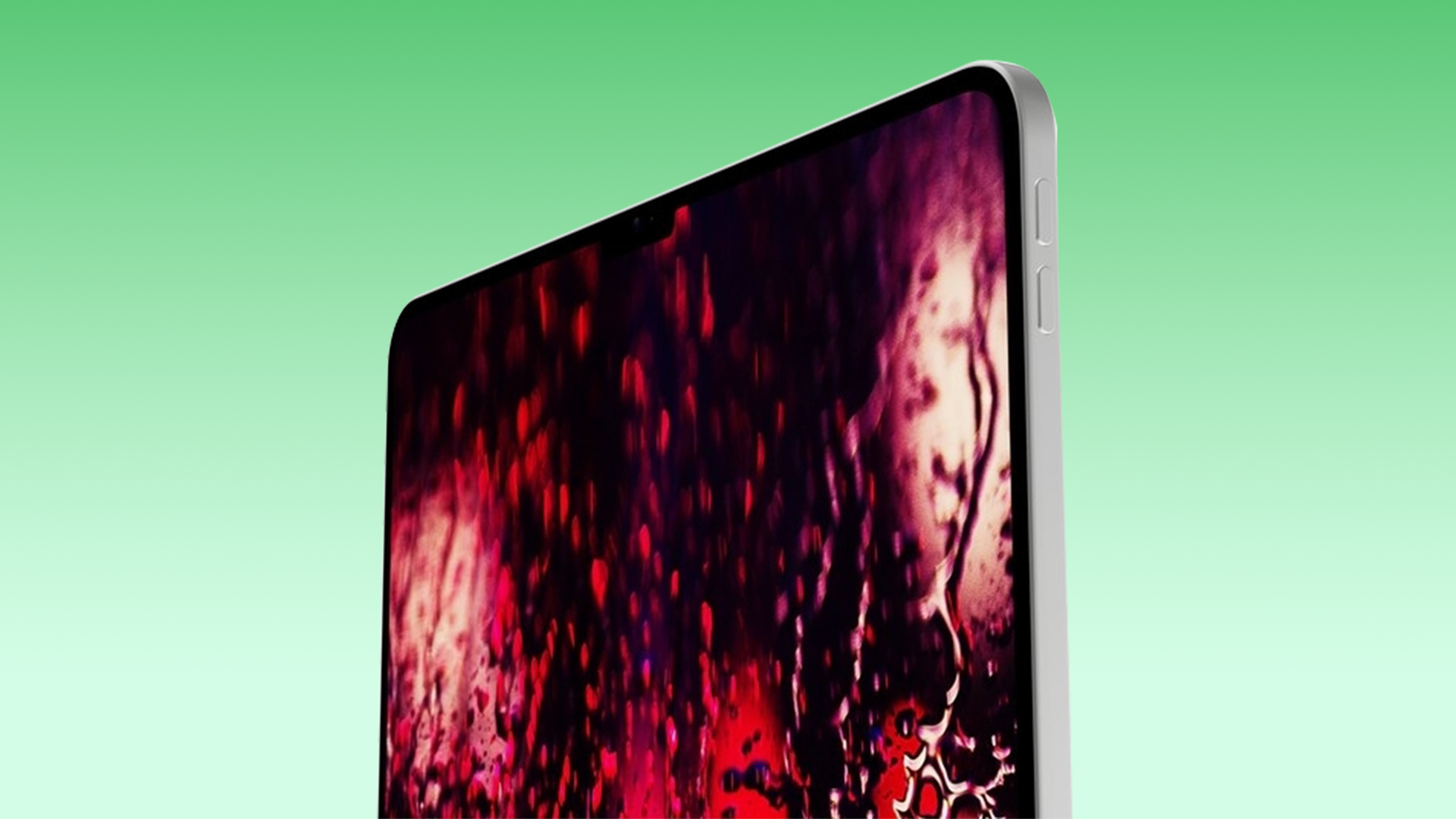 We're focusing a lot on the iPhone 14, Apple Watch 8 and AirPods Pro because that's what Apple is tipped to be showing off on September 7. But there are more products in the works, and likely more Apple events to follow this Wednesday's edition.
No less an authority than Mark Gurman of Bloomberg (opens in new tab) says so, in his Sept. 7 event preview. There's a paragraph at the end claiming that Apple will hold another event in October where it will show off a new iPad Pro as well as high-end Macs.
We agree — in fact, we've got our own preview of Apple's other event likely to take place this fall.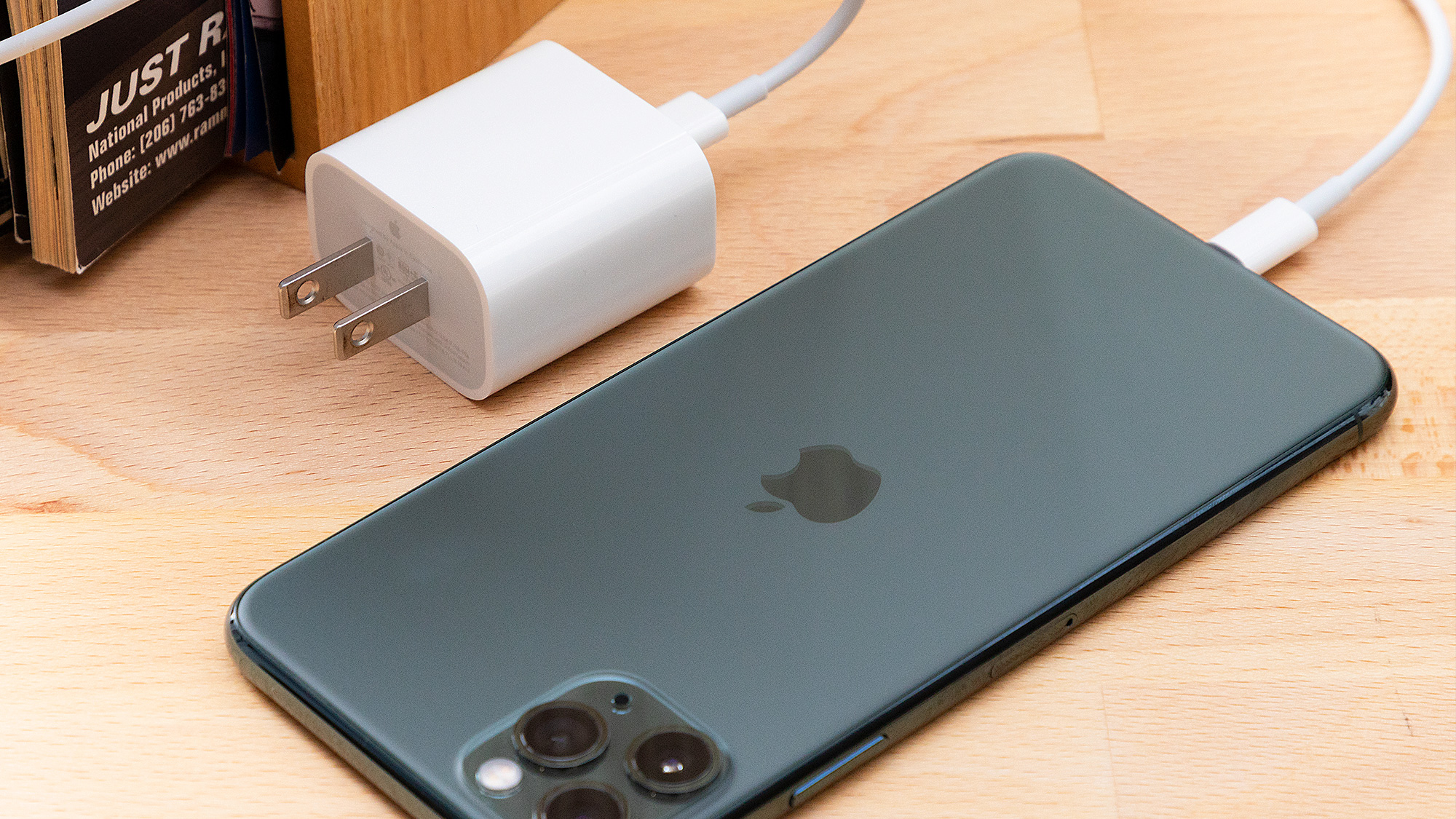 iPhones could become hard to find in Brazil, as The Verge reports that Brazil is suspending local sales of Apple phones that don't include chargers (opens in new tab) in their packaging. If you're familiar with the iPhone's history, you'd know that includes everything from the iPhone 12 onward, as Apple stopped including chargers with its phones two years ago, as a way to reduce the environmental impact of its products.
Brazilian officials seem more concerned with the impact of that decision on customers rather than the planet, as it's arguing that the iPhone is "incomplete" without a charger since shoppers will have to buy that accessory separately. 
When the iPhone 14 debuts tomorrow, it's likely to ship without a charger, too, and we wouldn't expect Brazil's decision to change Apple's strategy going forward. It could be seen as an argument for switching from a Lightning port to a USB-C one, as USB-C is more ubiquitous than Apple's proprietary port. But we also know that's not happening with the iPhone 14, either. Maybe next year's iPhone 15, instead.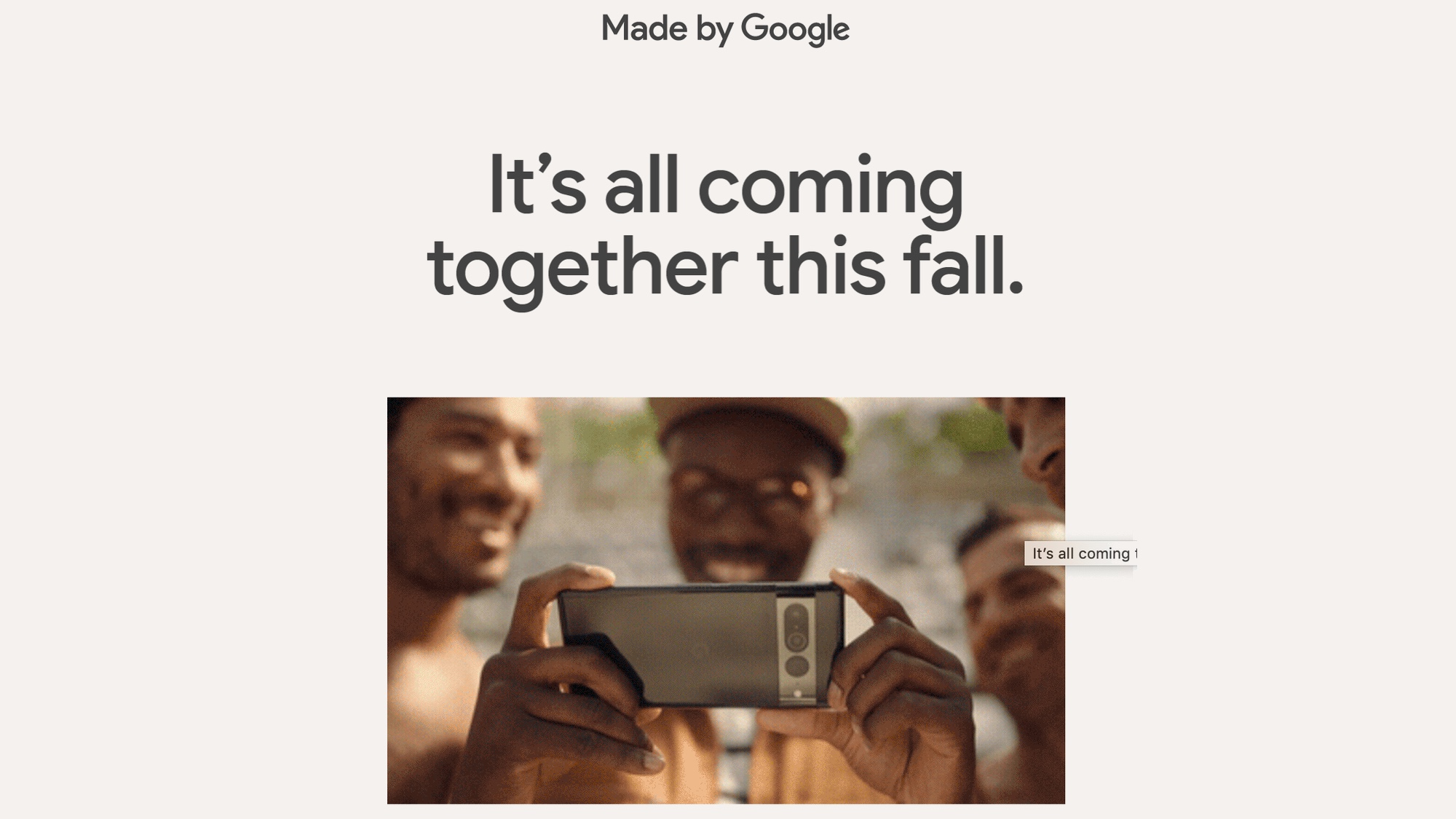 You didn't expect other tech companies to let Apple enjoy a week of news all to itself, did you? About 24 hours before Tim Cook takes the stage for the Apple launch event, Google sent out invitations of its own for an October 6 product launch.
There's no mystery as to what Google will unveil. It's already previewed the Pixel 7 and the Pixel Watch, so we expect to get the full releases of those devices at that time. That's going to summon up comparisons with whatever Apple announces on September 7, especially with the iPhone 14 and Apple Watch 8 leading the charge.
You can look at our iPhone 14 vs. Pixel 7 face-off to see how that comparison is shaping up.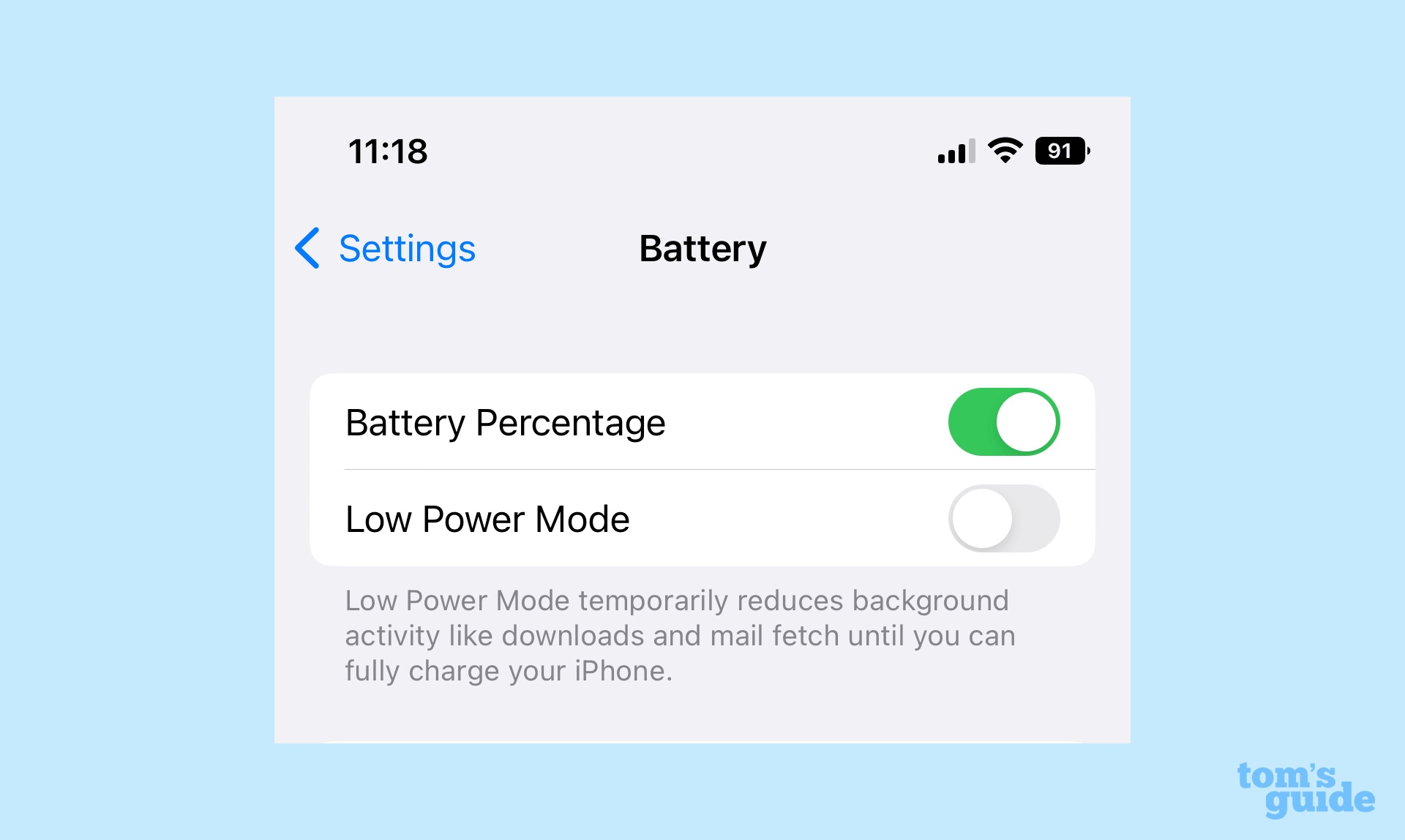 Philip Michaels, here to take you the rest of the way this afternoon and into the early evening as we keep tabs on what's surfacing just before tomorrow's big Apple event. Let's kick things off by talking batteries.
If you've been following the iOS 16 beta releases, you know that you'll be able to flip a switch that makes the battery percentage indicator appear — a feature that's been MIA since the notch arrived on the iPhone X in 2017. The screenshot up above is my iPhone 12 running the iOS 16 public beta and displaying the battery percentage right there on the battery icon.
The iPhone 14 Pro models — rumored to be notch-free — might move the percentage back to the side of the battery icon where it truly belongs. That, plus how the always-on display rumored for the iPhone 14 Pro models is part of a new report on just how you'll be able to see how much battery life you've got left on Apple's new phones.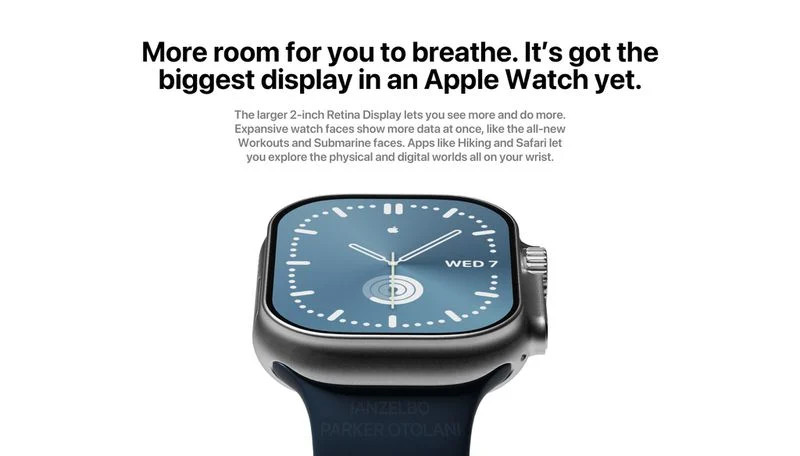 Less than 24 hours to go and now we've seen some new Apple Watch 8 Pro renders pop up (via MacRumors (opens in new tab)). These are based on leaked CAD designs, so these aren't official. It's an overall very different design, and will likely feature a high price tag to match. Guess we'll find out tomorrow.
We've even some stuff about a third button.
@kate_kozuch

(opens in new tab)


♬ Hold Me Closer – Elton John & Britney Spears

(opens in new tab)
Check out our very own Kate talk about what she's doing to prepare for the Apple event tomorrow.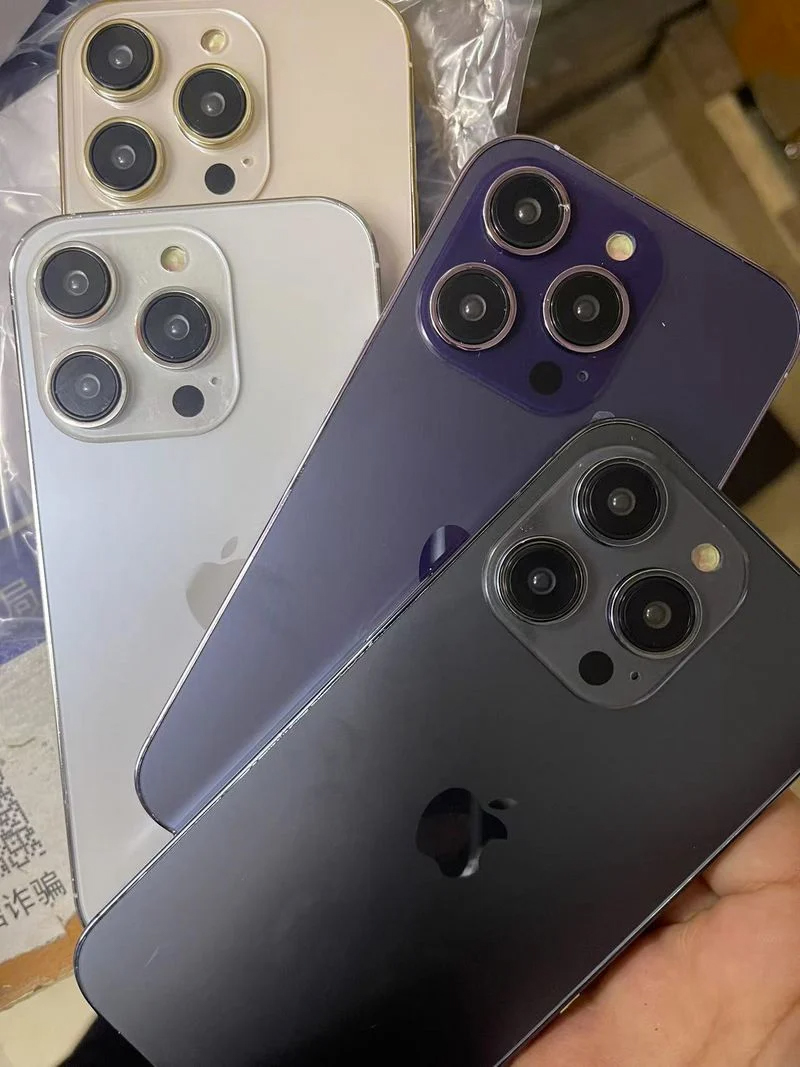 First is the rumored larger battery for the iPhone 14 Pro, which some say could be 3,200 mAh. Considering how good the iPhone 13 Pro's battery life was last year, I have high hopes that the iPhone 14 Pro will crush our battery life test.
Second, I can't wait to see if iPhones finally get an always-on display. This is a feature that's been on Android for years and I really hope I get it back on my iPhone.
Third, the rumored 48MP camera upgrade has me intrigued. The iPhone 13 Pro is already a camera champ, but the extra resolution ought to help it in low-light photos. While Apple is certainly one of the better night mode options out there, it's not the king. A larger and higher-res sensor might help with that.
Jordan here, Phones Editor for TG, and I'm taking over for the next few hours. As we close in on the big Apple event tomorrow, I got to thinking. What rumors have you the most excited? A few come to mind for me.
I'm looking at the iPhone 14 Pro as my next upgrade, having found myself dissatisfied with the monstrous iPhone 13 Pro Max. But I have three rumored things that get me hyped for tomorrow: battery life, always-on display, and the 48MP camera upgrade.
And here's editor and video maker extraordinaire Kate Kozuch with a rundown of all the AirPods Pro 2 rumors you'll want to pay attention to. 
Check it out below.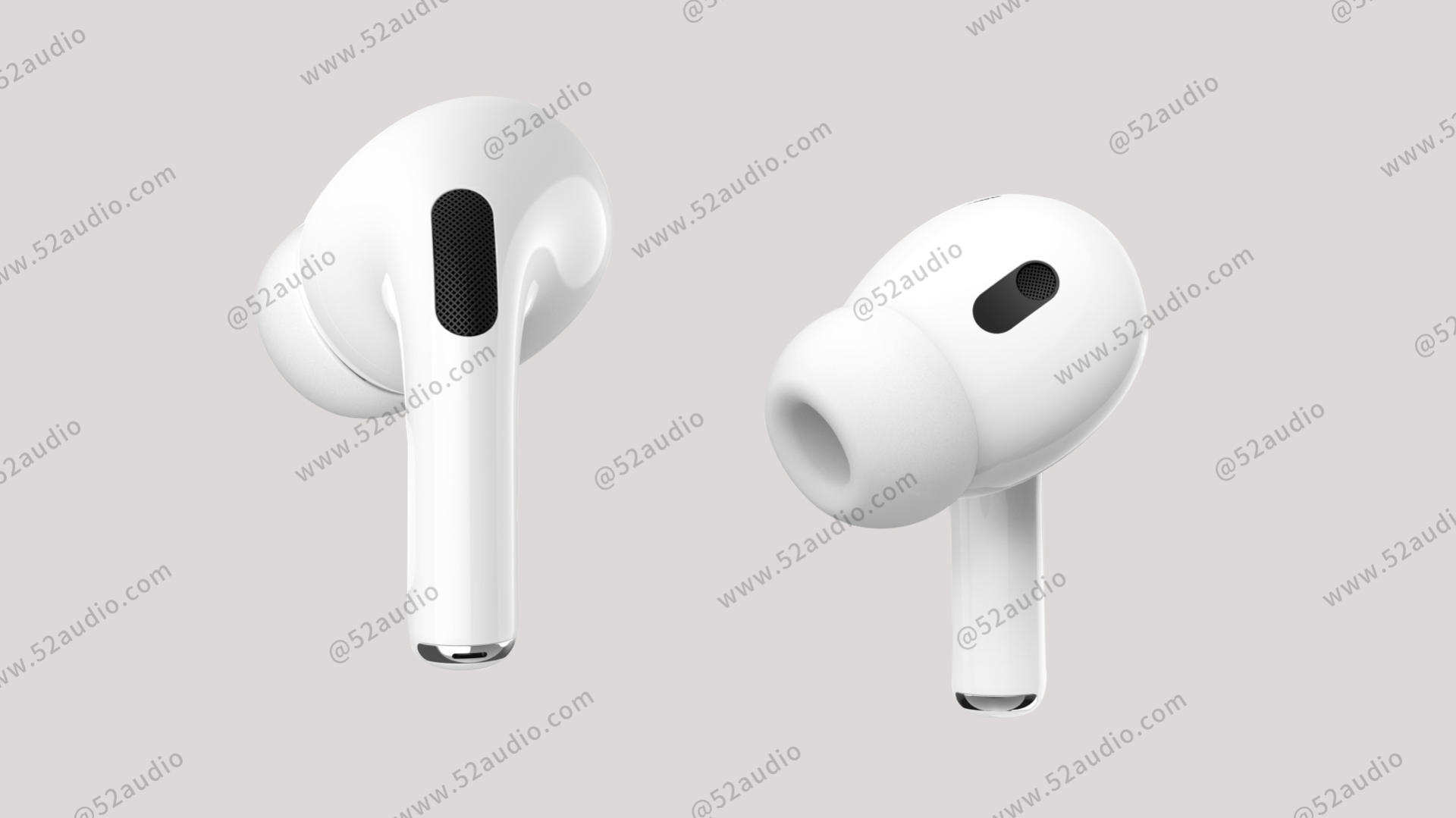 OK, so lets talk AirPods Pro 2 for a moment. We're expecting a new design and a whole suite of new features, but should you be poised to buy them if they are announced at the Apple event? 
Well take a look at our AirPods Pro 2 vs AirPods Pro rundown to get a feel for the biggest upgrades to expect. We're rather hoping that the AirPods Pro 2 really shake things up on the wireless earbuds front.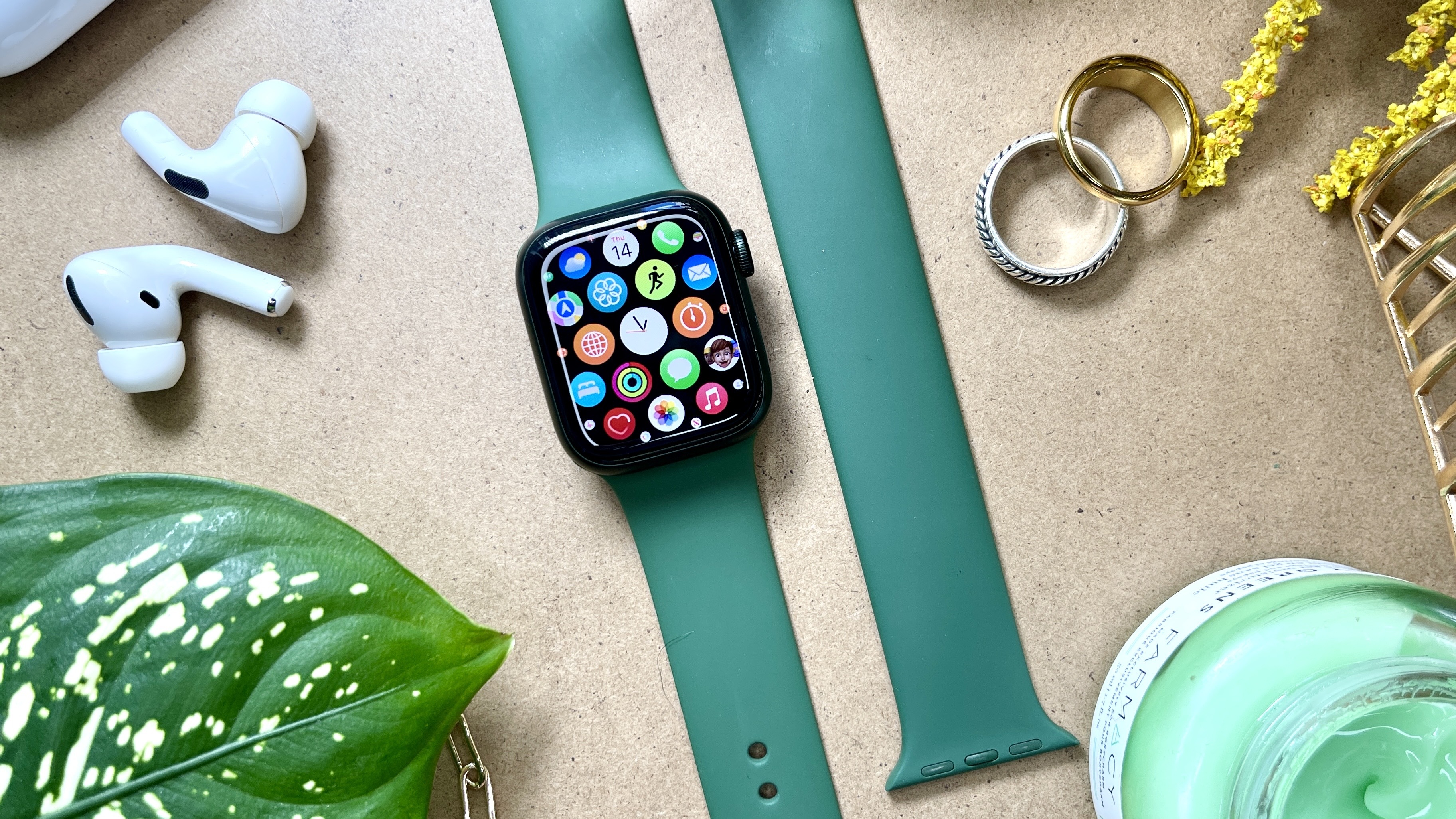 If those rumors have got you excited about the Apple Watch 8, and you already have an Apple Watch you are keen to upgrade from, then we've got you covered. 
Take a look at our guide on how to trade in your Apple Watch, and how you can get credit towards a new smartwatch. 
There are a lot of Apple Watch 8 rumors to dissect and rationalize. And that's exactly what editor Kate Kozuch has done. 
Check out the Apple Watch 8 rumors explained video below for a lowdown of what to expect, as well as what not to get your hopes up about.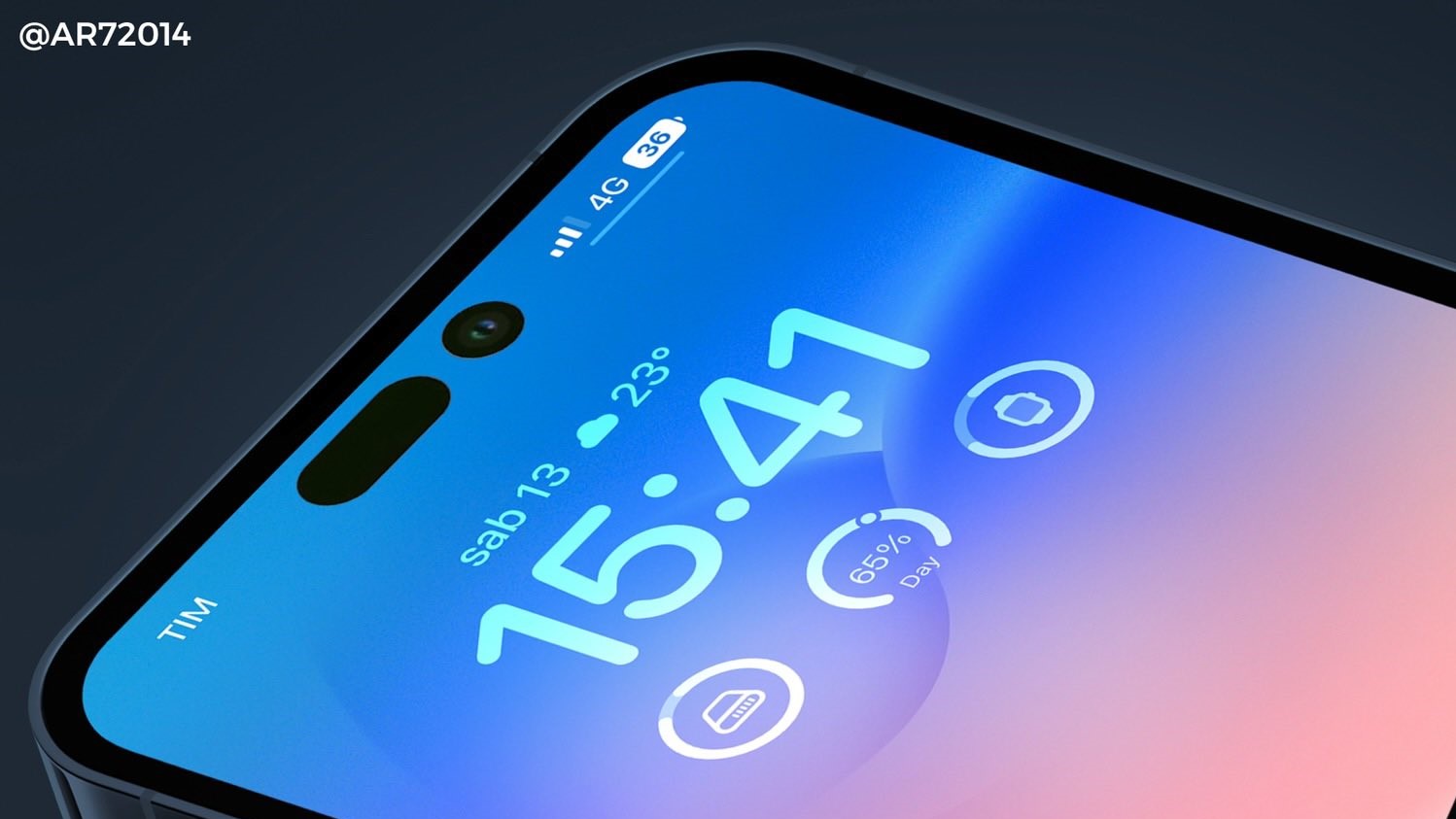 One of the more compelling rumors to have bubbled up to the surface lately is the claim that the iPhone 14 Pro will feature an always-on display. 
Why is that a big deal? Well it would give the iPhone 14 Pro the scope to further challenge some of the best Android phones around, as well as offer a much neater way of seeing information at a glance. Phones writer Richard Priday has chewed over all the iPhone 14 always-on display rumors so far. 
To help you break down some last-minute iPhone14 rumors, editor Kate Kozuch has pulled together a video that collates some of the best tidbits of information we've put our eyes on. 
Take a look at it below. Oh, and like and subscribe!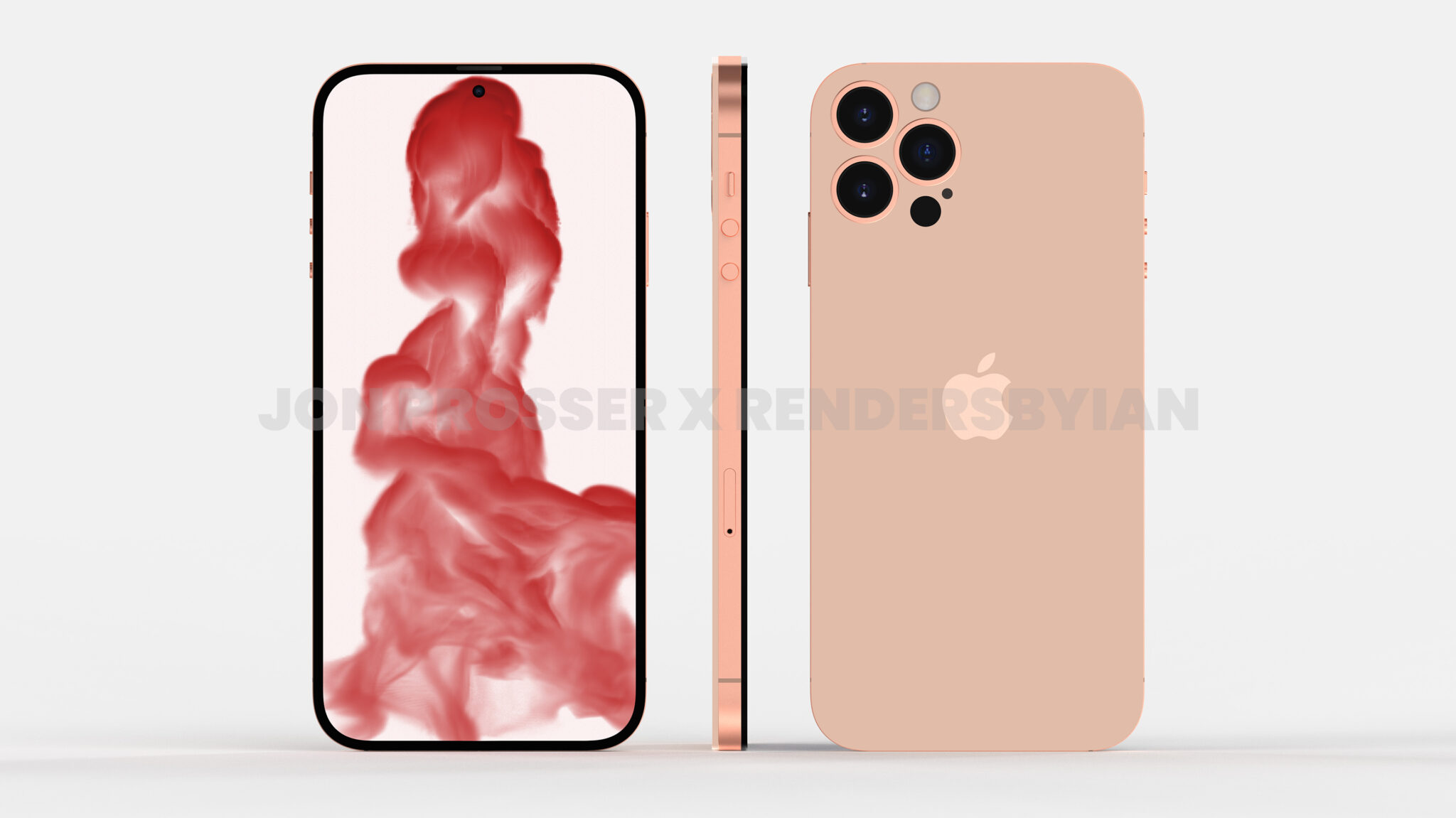 Based on the rumored specs for the iPhone 14 Pro, it looks like the next-gen iPhone to get — with the only question being whether 6.1 inches is enough, or if you want a larger 6.7-inch display. 
However, we don't reckon you should dismiss the standard iPhone 14 entirely. 
As managing editor and phones expert Philip Michaels discusses: "The importance of getting all the valuable things the iPhone 14 promises — great cameras, solid performance, a stellar design — without having to pay more for the privilege can't be overstated, especially at a time when prices are ballooning all around us. 
"The iPhone 14 Pro may be getting some impressive enhancements, but in this environment, the attractive price of the iPhone 14 could wind up being the most compelling feature of all."
Speaking of options and specs, we've pulled together a specs table for the iPhone 14 Pro and iPhone 14 Pro Max based on the rumors so far. 
With the exception of screen and battery size, the two phones look set to be very similar. That's the same deal as with the 13 Pro and 13 Pro Max, but in contrast to the iPhone 12 Pro and iPhone 12 Pro Max, which had differing camera capabilities. 
Check out the specs list below. 
| | | |
| --- | --- | --- |
| | iPhone 14 Pro | iPhone 14 Pro Max |
| Screen size | 6.1-inches | 6.7-inches |
| Refresh rate | 1-120Hz | 1-120Hz |
| CPU | Apple A16 Bionic | Apple A16 Bionic |
| RAM | 6GB (LPDDR5) | 6GB (LPDDR5) |
| Storage | 256GB, 512GB, 1TB | 256GB, 512GB, 1TB |
| Cameras | 48MP main, 12MP ultrawide, 12MP telephoto with 3x optical zoom | 48MP main, 12MP ultrawide, 12MP telephoto with 3x optical zoom |
| Battery size | 3,200mAh | 4,352mAh |
| Colors | Purple, green, silver and graphite | Purple, green, silver and graphite |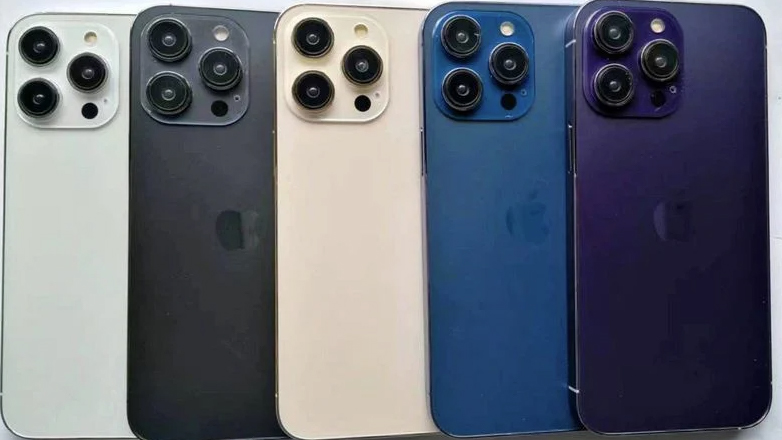 But one way Apple could justify a price hike for the iPhone 14 Pro at least, could be a new entry-level storage tier. According to some rumors, the iPhone 14 Pro and iPhone 14 Pro max will start at 256GB of storage space rather than 128GB. 
However, this iPhone 14 Pro storage boost has been shot down in a report from Haitong International analyst Jeff Pu, who claims that Apple will be keeping storage the same as it was with the iPhone 13 Pro, which means sticking with 128GB, 256GB, 512GB and 1TB storage options.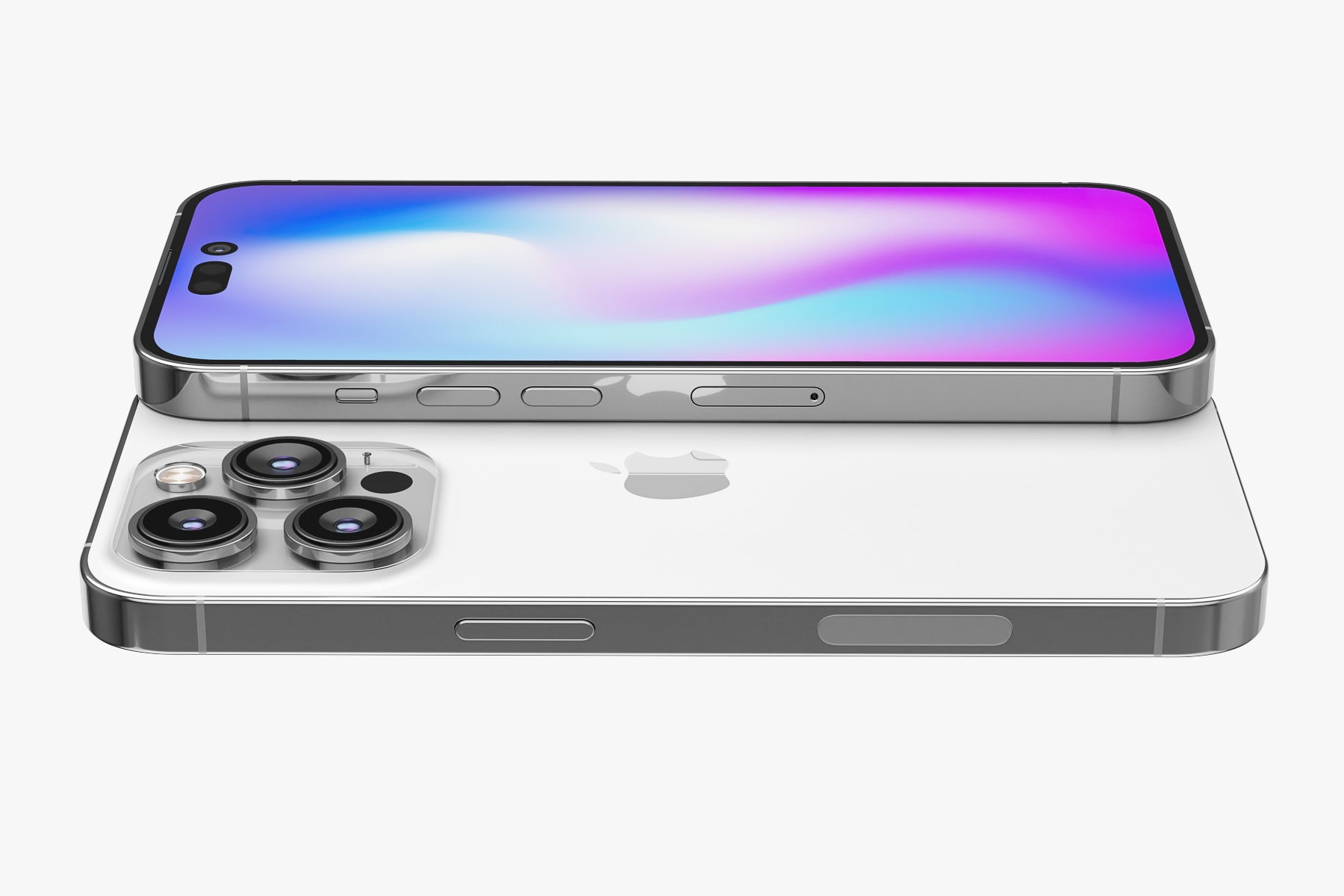 Camera upgrades are all well and good but one of the worrying rumor doing the rounds is how the iPhone 14 range will be more expensive than the iPhone 13 range, with the Pro phones set to rise by $100. 
But Market intelligence firm TrendForce (opens in new tab) has predicted that the jump in price won't be overly severe, with prices rising by $50 instead. Supposedly, this will be a means for Apple to be more cautious with pricing when global inflation in on the rise. We're not sure how much we buy into that, but we'd much rather no price hike at all, especially if the standard iPhone 14 isn't changing much.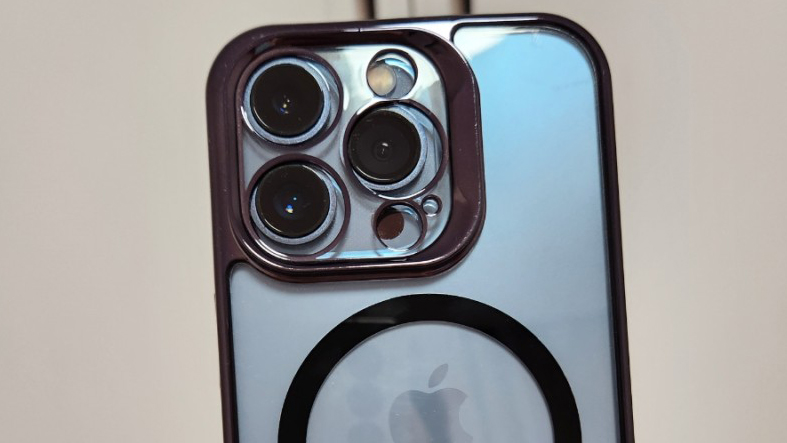 Just in! A new iPhone 14 Pro rumor. This time it's an image of what's claimed to be an iPhone 14 Pro case over an iPhone 14 Pro, with the big take away being the camera lenses of the next-gen iPhone could be notably larger than those of the current Pro phones. 
What does this mean in practical terms? Well larger lenses can let in more light and that can mean more detail is captured by a phone's cameras. With the iPhone 14 Pro already tipped to get a 48MP main camera, letting in more light and boosting low-light photography too, could see it top our best camera phone list; though we'd need to put it through some through testing before drawing any conclusions.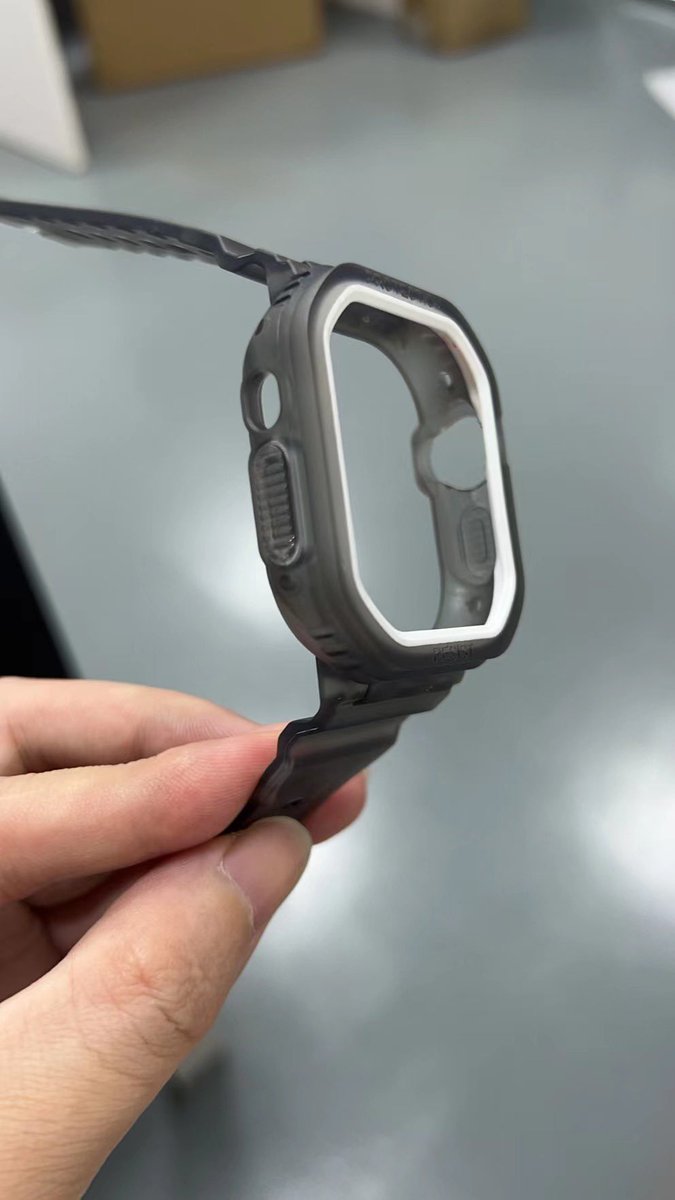 As for the Apple Watch 8 itself, we're not expecting to see a host of major changes, but a Pro model has been tipped. 
And going by some alleged leaked case photos, it looks like the Apple Watch 8 Pro will be a seriously rugged smartwatch able to withstand the elements and rigorous outdoor activities while still offering access to a suite of watchOS 9 features. That'll likely be thanks to additional buttons and a titanium construction by default.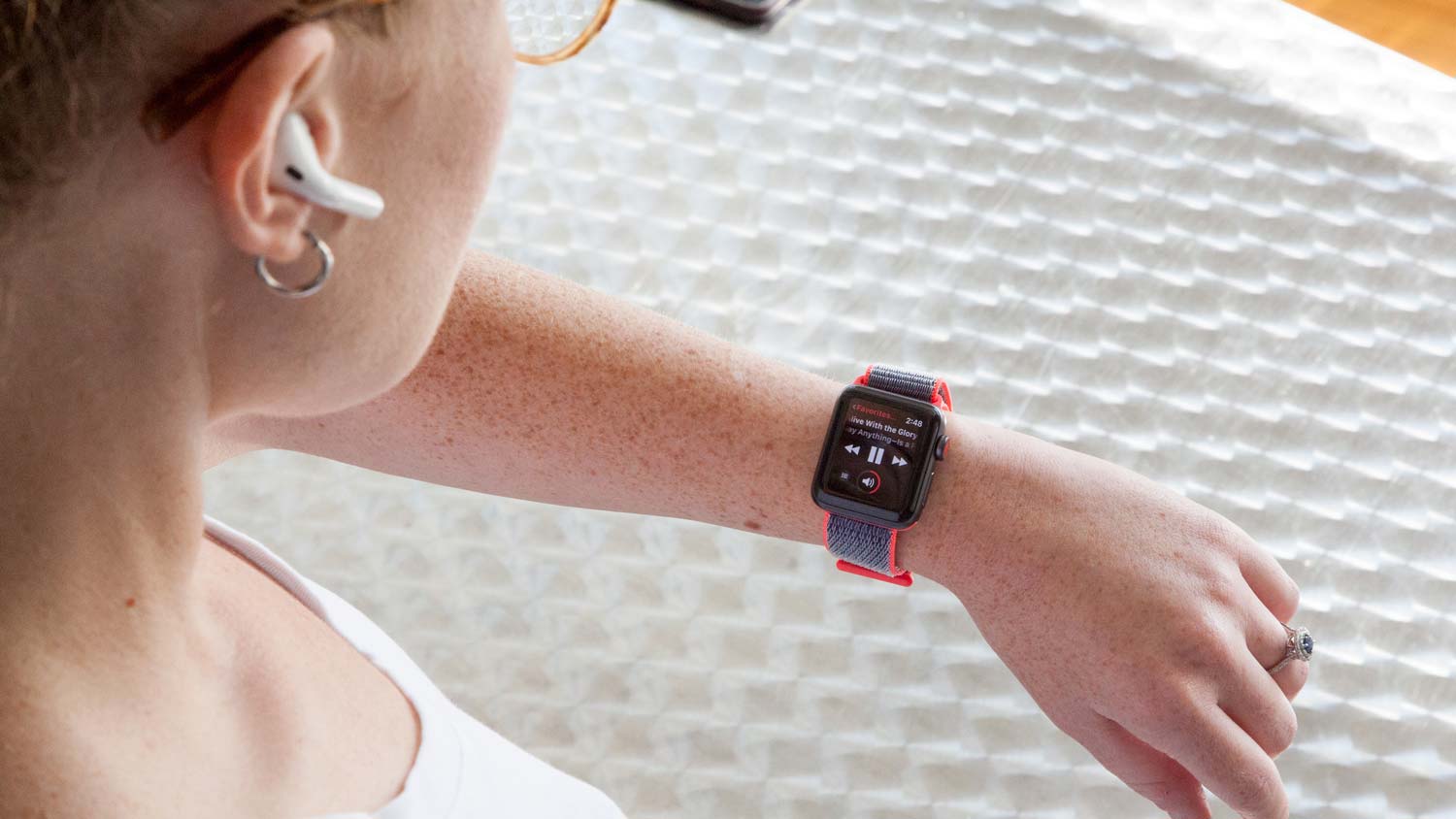 Shifting away from iPhones, we're expecting to see at least two new Apple Watch models on Wednesday. But there's also the Apple Watch SE 2 that may make an appearance. 
This would be a replacement for the Apple Watch SE, Apple's cheapest smartwatch, but is could also spell the end of the Apple Watch 3, which looks set to be killed off this week.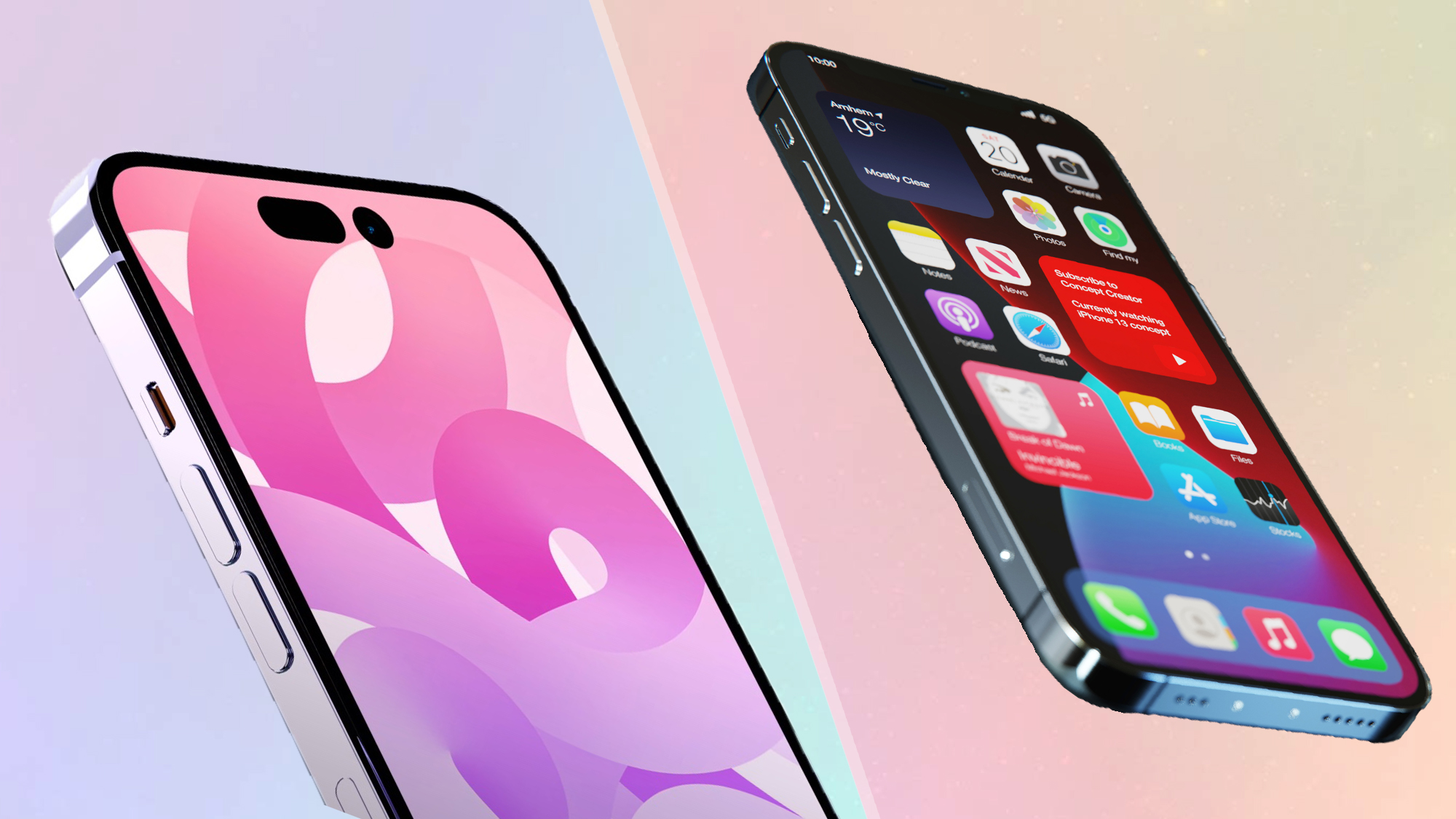 If you're wondering whether you should be prepared to buy the iPhone 14 when it launches, or if you should wait for 12 months and get an iPhone 15, then phones writer Richard Priday has chewed over the iPhone 14 vs iPhone 15. 
It's looking like the iPhone 14 Pro will be the phone to get. But if you're on an iPhone 13 Pro, you may want to consider waiting as the 2023 iPhone model could bring in some major changes, such as USB-C connectivity and a periscope camera.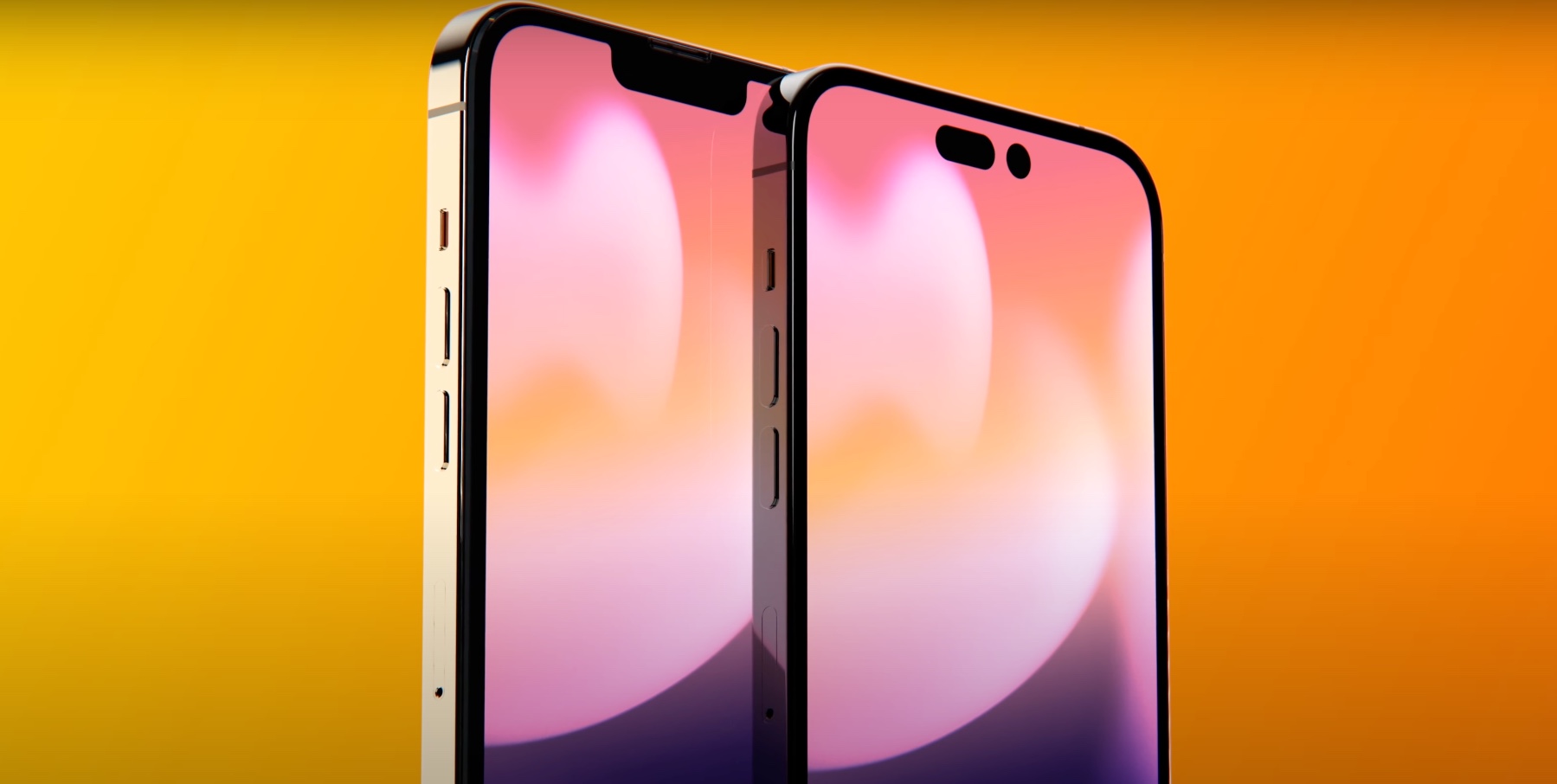 One of the key iPhone 14 rumors is that the standard models will stick with the current A15 processor, but that Pro models will get a new A16 Bionic chip.
However, we've now heard a new variation on this theme — namely that the A15 chip in the iPhone 14 will be an enhanced version.
This is according to the Wall Street Journal (opens in new tab), citing "people familiar with the plans." There's no indication as to how the A15 will be enhanced — but we'd guess that it would offer slightly higher performance than the iPhone 13 Pro and iPhone 13 Pro Max, which offered one extra GPU core compared to the A15 used in the base iPhone 13 and iPhone 13 mini.
The dual chip approach is one we've heard lots about already. For instance, Bloomberg's Mark Gurman has also tipped the regular iPhone 14s to stick with A15, while the Pro models get an upgrade. 
On the one hand, this would be disappointment — Apple almost always puts new chips inside new phones. But on the other, you could argue that the A15 Bionic is so powerful that having it in the iPhone 14 is going to be no bad thing anyway. And if the version of the A15 used is more powerful than that in the iPhone 13, there's even less reason to worry about it.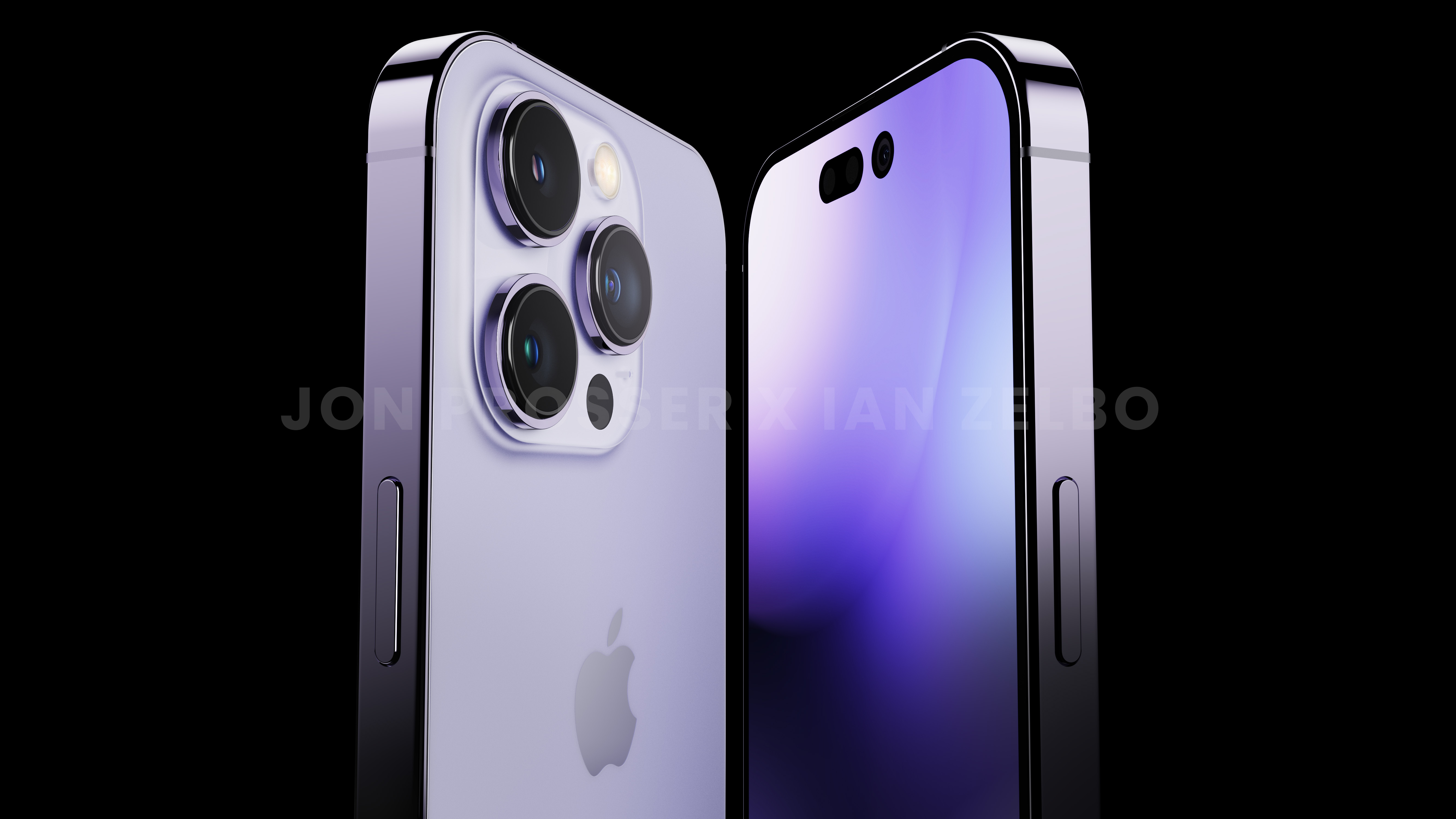 One of the latest rumors to surface ahead of the Apple event concerns a battery boost for the iPhone 14 Pro range. 
That's according to well-connected Bloomberg reporter Mark Gurman, who writes in his Power On newsletter (opens in new tab) that "beyond the notch, I'm told to expect the iPhone 14 Pro models to appear slightly larger overall and include slimmer bezels. They will have bigger batteries too."
Slimmer bezels are nice, but a battery boost could help the iPhone 14 Pro and iPhone 14 Pro max win a spot on our best phone battery life list, replacing the iPhone 13 Pro Max and iPhone 13 Pro respectively. 
Good morning and welcome to our Apple event rumors live blog. We'll be updating this regularly over the next day-and-a-bit leading up to the event itself, which is due to start at 1 p.m. ET / 10 a.m. PT / 6 p.m. BST tomorrow (September 7).
There's certainly no shortage of last-minute leaks and speculation around the various devices tipped to launch tomorrow, so read on for our thoughts on each one.