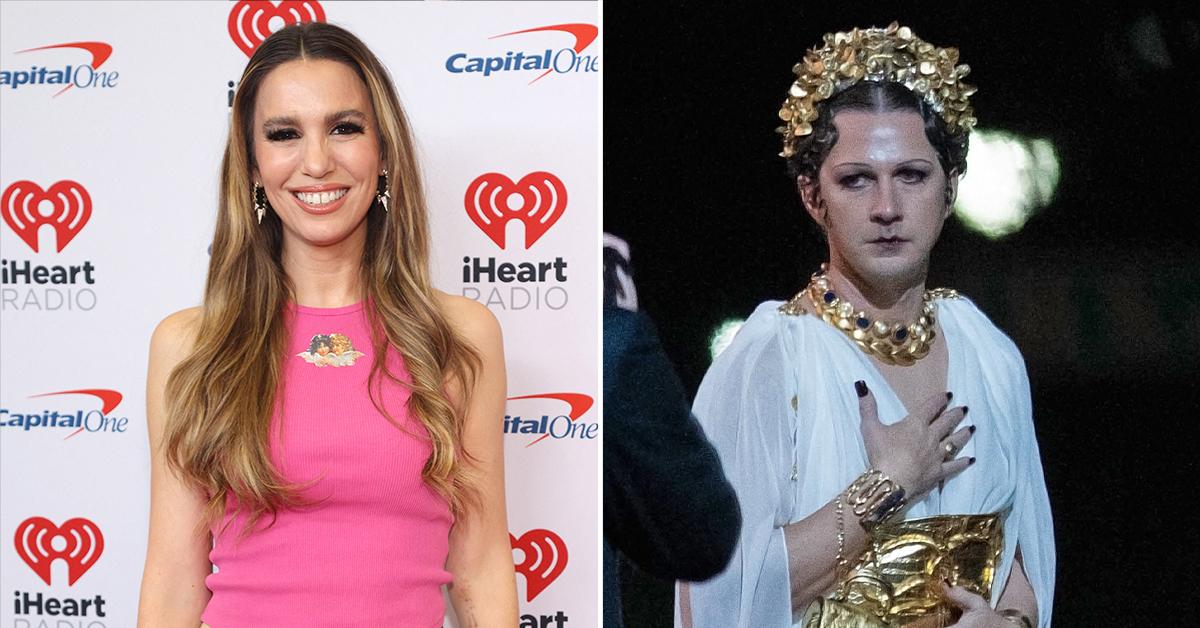 Christy Carlson Romano was pleasantly surprised when she saw a new photo of Shia LaBeouf's outfit while on the set of his latest movie.
In the new photos, the actor, 36, was spotted wearing a white gown, gold heels, a necklace and a crown while filming Megalopolis in Atlanta, Georgia. The new flick is an epic science fiction drama written, directed and produced by Francis Ford Coppola.
Once LaBeouf's former Even Stevens costar saw the snaps, she was a bit startled. "Welp, I've seen it all," the 38-year-old quipped via Instagram.
Others were just as confused by the new look. One person wrote, "Wow!!!" while another said, "He's ready to come back. I can feel it."
A third person said, "Never thought I would see him wear heels," while a fourth person quipped, "Wow, the way he walks in those high heels is impressive."
Im 2021, the Disney Channel actress addressed her relationship with LaBeouf, who played her sibling in the show, which aired from 2000 to 2003.
"I'm honored that people would think I'd still be in touch with him, because it means that we did a really good job of making you think we were real life brother and sister," she began. "But in reality, it just wasn't like that."
Romano went on to say she had no idea what LaBeouf was going through at the time. (He's been accused of sexual battery and physical by FKA Twigs in a 2020 lawsuit, had a turbulent relationship with his father and went to rehab.)
"I didn't know a lot of the backstories that came out about where they were living at that time and how much hardship they'd seen and stuff like that. I just kick myself because I really do kind of wish, if I'd known anything about him I could have been a little bit more, I don't know, patient," the Kim Possible lead stated.
Romano shared that after LaBeouf won a 2003 Daytime Emmy for Outstanding Performer in a Children's Series, she became even more annoyed at him.
"I was sitting there with the rest of our team and he thanked everybody at the table but he didn't thank me," Romano recalled. "I was hurt at the time because I felt like from day one, it was him and me. It was like our show. But because it was so life or death for him, it was his show. And I was just around because I was a girl."