What we learned: Sunday, 13 August
With that, we will wrap the blog for now. Thanks for joining us, with today's news dominated, understandably, by that heart-stopping Matildas win.
Here were the major events of the day:
The prime minister, Anthony Albanese, will take the prospect of a Matildas public holiday to national cabinet on Wednesday. He's promised to ask the states to sanction a public holiday if Australia wins the World Cup. The Nationals leader, David Littleproud, is against it, citing the hurt it would cause businesses.

A fire burning out of control near Alice Springs prompted an alert from NT Fire and Rescue. The fire, around Tjoritja, Simpsons North, was spreading on one or more fronts and residents were urged to monitor the situation.

Three men have been stabbed at a gentlemen's club in Melbourne's CBD. Two groups of men were believed to have had an altercation at the Men's Gallery on the corner of Lonsdale and King streets on Sunday morning, police said.

And the minister for Indigenous Australians, Linda Burney, told the launch of the Multicultural Australia for the voice campaign the Coalition's position on the voice is "as clear as mud" and "completely confused". Burney said the positivity of the yes campaign was "extremely important".
Key events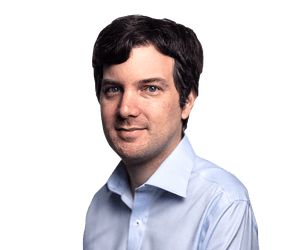 Daniel Hurst
All Australians needed to achieve yes referendum campaign success: Burney
Linda Burney says support from Australians of all backgrounds is needed to achieve constitutional recognition of Indigenous Australians through a voice to parliament.
The minister for Indigenous Australians said Yes23 had a multicultural coordinator running forums around Australia, and materials were also being developed into dozens of languages:
That is to make sure that people with a language other than English get the accurate information.
We see multicultural Australia as our brothers and sisters in this particular effort to unify this country, to bring this country together.
Burney said there was "a great affinity between the multicultural community and First Peoples in this country". She added:
We know it is fundamental to get the right message, the accurate messages out to the multicultural communities because we know that many of them are being targeted by the no campaign with nothing short of misinformation.
Burney did not name any individual she accused of spreading misinformation.
Warren Mundine, who leads the Recognise a Better Way group that is part of the no campaign, has previously spoken about efforts to tap into the "unheard majority" who he argued were often ignored, and in particular to engage with Australians who were born overseas, or whose parents were.
Mundine has previously told Guardian Australia:
We're very respectful of them and we go and listen to them, and they want to hear what we've got to say.
Steve Khouw, a former Liberal party member who is campaigning for a no vote, has also previously said the government's voice proposal was "really divisive".
For more on those efforts, see this recent story by Sarah Collard:
Stadiums in NSW and Victoria to screen Matildas' semi-final match against England
The Australia v England game will be broadcast live on the big screens at Sydney's Allianz and CommBank stadiums, the NSW premier has announced.
After opening Rod Laver Arena to fans on Saturday evening, Victoria's premier, Daniel Andrews, has made AAMI park available for the semi-final clash.
If Saturday night's record breaking figures are anything to go by, you'll be hard pressed to find a television in Australia on Wednesday that isn't playing the Tillies.
Matildas celebrate Katrina Gorry's birthday day after victory
Matildas midfielder Katrina Gorry has celebrated her 31st in style today, with a crowd of fans bursting into an impromptu rendition of happy birthday as she boarded the team's bus.
Happy birthday, Katrina!
Linda Burney: Coalition is 'clear as mud' on the voice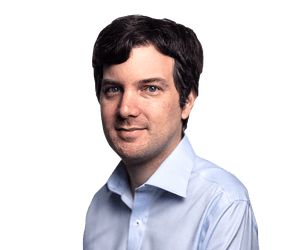 Daniel Hurst
The minister for Indigenous Australians, Linda Burney, says the Coalition's position on the voice is "as clear as mud" and "completely confused".
Burney made the comments after the leader of the Nationals, David Littleproud, refused to commit to legislating an Indigenous voice if the Coalition wins the next election, even though Peter Dutton has proposed symbolic-only constitutional recognition alongside "a local and regional advisory body in legislation, not in the constitution".
Speaking after the launch of the Multicultural Australia for the voice campaign in Melbourne today, Burney said the positivity of the yes campaign was "extremely important". She told reporters:
We are making sure that Australians are getting the right message, getting the message of hope, of unity, and an uplifting message.

What is absolutely clear to me is that the message from the opposition here is as clear as mud. After the performance of the leader of the Nationals on Insiders today, what is clear is that not even the members of parliament of the opposition of the Coalition know what their position is – they are completely confused about it.

What is not confusing is the message of the yes team, from all the different areas that we represent. It is about positivity. This is about a unifying moment for this nation. And, of course, it is about making a practical difference to the lives of Aboriginal and Torres Strait Islander people. This is about uplifting this country, for all of us. It is not about confusion, we are clear in what our task is. And that is to bring this country together in a moment that will take us forward as a nation.
For more on this story, see our news piece on Littleproud's Insiders interview here:
Expansion of fan sites for World Cup set to be announced
Matildas fans unable to nab tickets to Wednesday night's semi-finals match against England are in for some good news.
The NSW premier, Chris Minns, will front the media at 3pm to make an announcement about the expansion of live sites.
The FIFA fan festival at Darling Harbour has been packed to the brim for the past few matches, while Stadium Australia was home to 75,000 people on Saturday evening.
Another food delivery rider killed in car crash
A NSW food deliver driver was killed overnight in a crash between a motorcycle and a ute in Campbelltown.
The death is the 13th food delivery rider known to have died in Australia and comes just three weeks after another food delivery rider, Akshay Deepak Doultani, was killed.
The Transport Workers Union national secretary, Michael Kaine, said on Sunday that food delivery riders needed safe working conditions and for the deadly pressures on them to be eased through transport reform.
The food delivery rider community is in mourning once again. Just three weeks after the tragic loss of Akshay Deepak Doultani, another food delivery rider has died at work. Our thoughts are with the rider's loved ones at this terrible time.

Food delivery riders currently have no rights like a safe and fair minimum wage, sick leave, protection against unfair contract terminations, and workers' compensation in the horrific event something goes wrong.

While nothing will compensate for the loss of 13 food delivery riders killed, we must act to stop more transport gig worker deaths on our roads, and to ensure all workers have access to safe working conditions and workers' compensation for themselves and their families.

Lifesaving reform to set fair, safe and sustainable standards in transport, including for gig workers, will soon be before Federal Parliament. This is literally life or death urgency – we call on every parliamentarian to pass this reform into law without delay.
In the last year, the TWU has signed charters with DoorDash, Uber and Menulog calling for reform to set standards in transport.
Multicultural Australia voice campaign begins today in Victoria
The launch of Multicultural Australia for the Voice kicked off today in Melbourne.
The minister for Indigenous Australians, Linda Burney, the minister for home affairs, Clare O'Neil, the minister for immigration and multicultural affairs, Andrew Giles, and the member for Bruce, Julian Hill, helped launch the campaign. They were also joined by Thomas Mayo, Michael Long OAM, Tasneem Chopra and Majak Daw.
Also in attendance were representatives from numerous communities including Sudanese, Hazara, Khmer, Bangladeshi, Tamil, Indian and many others.
Yes campaigner Thomas Mayo welcomed this strong backing from multicultural communities and said they would play a pivotal role in securing a successful referendum result later this year.
We are building a movement that includes people from a wide range of backgrounds, beliefs, cultures and interests, and we encourage everyone to get behind this movement that will give Indigenous people a real say on matters that affect them.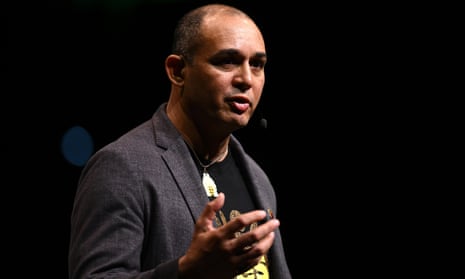 Linda Burney said Aboriginal and Torres Strait Islander people are asking multicultural communities to stand with us in the upcoming referendum.
We have a once in a generation opportunity to move Australia forward, for everyone.

This is about voting yes for a more unified Australia and to a better future for all Australians.
ATM scam group arrested in Brisbane
A scamming syndicate accused of installing card skimming devices and pin hole cameras in ATMs to steal money and create fake bank cards has been busted.
The group, allegedly linked to an international crime syndicate, had been operating across Australia's east coast before two men were caught outside an ATM in Brisbane earlier this month.
Five foreign nationals from Romania and Poland have since been charged with a slew of money laundering and fraud offences.
The four men and a woman flew to Australia to install card skimmers and pin hole cameras hidden within bank-branded ATM parts, the Australian Federal Police said in a statement on Sunday.
Australian authorities received a tip-off from the United States Secret Service that syndicate members had sent ATM skimmers to the country.
Investigations identified that alleged syndicate members were operating in Australia and had allegedly received a number of suspicious packages believed to contain ATM skimmers sent from the United Kingdom, China and the US.
A financial institution alerted authorities to a card skimming device and pin hole camera located in an ATM on Queen Street in Brisbane City on August 2, Queensland police said.
– AAP
Person missing after being swept off rocks in south Sydney
A rock fisher has gone missing, sparking a search and rescue mission off the south coast of Sydney.
It is believed the missing fisher was swept off rocks at Garie Beach in the Royal National Park on Saturday afternoon.
Marine Rescue NSW Inspector Steve Raymond said a volunteer crew aboard a search and rescue vessel was deployed on Sunday morning following a request from NSW Police's marine area command.
The Marine Rescue NSW crew is conducting a parallel line search off the coast with water police.

They are searching from Jibbon Head south to Burning Palms.
The road to Garie Beach was closed to traffic after a landslip in March 2022.
It wasn't expected to reopen until next year, with repair works slated to begin in October.
Police have been contacted for comment.
– AAP
Delays expected at Darwin airport during runway upgrade
Travellers using Darwin airport will need to allow for delays, with major runway resurfacing works in the pipeline.
The project, which is not due for completion until late next year, will begin on Tuesday.
The $200 million initiative, to affect RAAF Base Darwin as well as Darwin international airport, will help support military and civilian air traffic into the Northern Territory until at least 2040.
The first phase, expected to be completed in early October, will reduce runway length but will not impact operations.
The second will follow immediately and run until the end of November.
Phase two will involve the closure of the main runway daily from 2am to 11.30am, with regional airline traffic directed to operate from a secondary runway if required.
Work will come to a halt at the start of the Top End's wet season and recommence in April next year with an updated schedule for 2024 to be released in October.
Some disruption was unavoidable, according to the Department of Defence.
The secondary cross runway at the airport does not have lighting to support night flights and is neither long enough nor strong enough to support large airliners.
Major traffic could not, therefore, be diverted.
– AAP
One dead, one injured as gyrocopter crashes in NSW bushland
An investigation is under way after a gyrocopter crashed in NSW bushland, killing a man and seriously injuring another.
Rescue crews were called to Allworth, about 60 kilometres north of Newcastle, about 4.30pm on Saturday after reports of a crash.
A 70-year-old man was found dead at the scene.
Another 53-year-old man was treated by paramedics and flown to John Hunter Hospital in a serious condition.
Inspector and intensive care paramedic Jake Broughton-Rouse told local media the crash location had made the rescue mission "incredibly difficult".
The crash happened on an isolated location and took a significant amount of time and co-operation with other agencies to locate and provide assistance to the pilot and passenger,

Unfortunately we located one male who was deceased in the aircraft and a second male outside the aircraft.

It was a very difficult extraction from where he was located within that tree canopy.
Police are investigating the cause of the crash and have notified the Australian Transport Safety Bureau.
A report is being prepared for the coroner.
– AAP
Auction numbers grow for week and year
Auction activity has grown this weekend after a sharp drop of 11.5% last week with 1,911 homes going under the hammer.
This is higher than the 1,746 auctions held last week and significantly more than the 1,611 homes that went up for auction at the same time last year.
Based on the 1,450 results collected so far, CoreLogic's summary found that the preliminary clearance rate was 71.3% across the country, which is higher than the 71% preliminary clearance rate recorded last week and the 64.5% actual rate on final numbers.
Across the capital cities:
Sydney: 772 auctions with a clearance rate of 75%

Melbourne: 842 auctions with a clearance rate of 69.5%

Brisbane: 125 auctions with a clearance rate of 62.5%

Adelaide: 92 auctions with a clearance rate of 74.5%

Canberra: 69 auctions with a clearance rate of 68.5%

Tasmania: Recorded no auctions.

Perth: Two of five results collected so far were successful
ABS to release wage price stats on Tuesday, inflation watch ongoing
The economic spotlight this week will be on wage growth and jobs.
The Australian Bureau of Statistics will release its wage price index on Tuesday.
CommSec economists expect a modest 0.9% pay packet rise for the quarter should lead to the annual rate remaining at 3.7%.
Also on Tuesday, CBA will release its household spending indicator focusing on consumer trends.
And the Reserve Bank will put out the minutes of its most recent meeting at which rates were kept on hold for a second month in a row.
Outgoing RBA governor Philip Lowe explained to a parliamentary economics committee on Friday there were a number of risks which could lead to the central bank lifting rates.
These included hard-to-read trends in household spending habits and strong services inflation.
He described it as "possible" some further rate hikes would be needed to return inflation to the RBA's two to three per cent target within a reasonable timeframe.
The jobless rate is widely expected to remain steady at 3.5% when the ABS releases its latest labour force figures on Thursday.
As well, average weekly earnings data will shed light on the dollar value of Australians' wages.
– AAP
Craig Foster on the Matildas: 'they can beat anyone in the world'
Former Socceroo Craig Foster has celebrated the Matildas win saying the team represents the "very, very, best of us".
Speaking to the ABC on Sunday morning Foster said that though they face a hard fight with "two games for immortality" left in the tournament, "they can beat anyone in the world."
They represent so much that we love about Australia. I have to say, when I watch the Matildas, even as a former Socceroo and as a very proud Australian, this is when I feel the most patriotic. This is when we feel most Australian. These women represent the very, very best of us. And it's women now on the rise.
Matildas chart path towards World Cup history
"We've made history." These are big words. But Matildas winger Hayley Raso is entitled to make them. She played 104 minutes in a titanic World Cup quarter-final struggle against a mighty French side. Then, after being substituted, had the best seat in the house for what those in Brisbane will surely describe as the greatest penalty shootout ever.
You saw the emotion and the scenes afterwards. The feelings all around are just so high.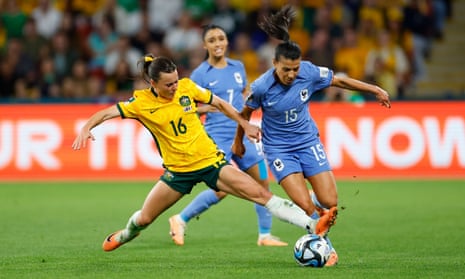 High could be an underestimation. This was an occasion of soaring spectacle for Australia, further elevated by the fact the stakes couldn't have been higher. Ahead of Saturday's kick-off, broadcasters were calling it the biggest night of sport in 20 years. Few can live up to that level of expectation. But these Matildas are more than a mere few. They are many, they are powerful, and they demand respect.
For more on this story, read the full report by Guardian Australia's Jack Snape.
Men on the run after triple gentleman's club stabbing
Three men have been stabbed at a gentlemen's club in Melbourne's CBD.
Two groups of men are believed to have had an altercation at the Men's Gallery on the corner of Lonsdale and King streets on Sunday morning, police said.
Two men were taken to hospital, one with life-threatening injuries and the other with serious injuries.
Another self-presented to hospital with an arm injury.
No arrests have been made, with police hunting two offenders who fled the scene.
The venue remains cordoned off as a crime scene.
Lonsdale St was closed in both directions between King and Spencer streets but has since reopened.
– AAP