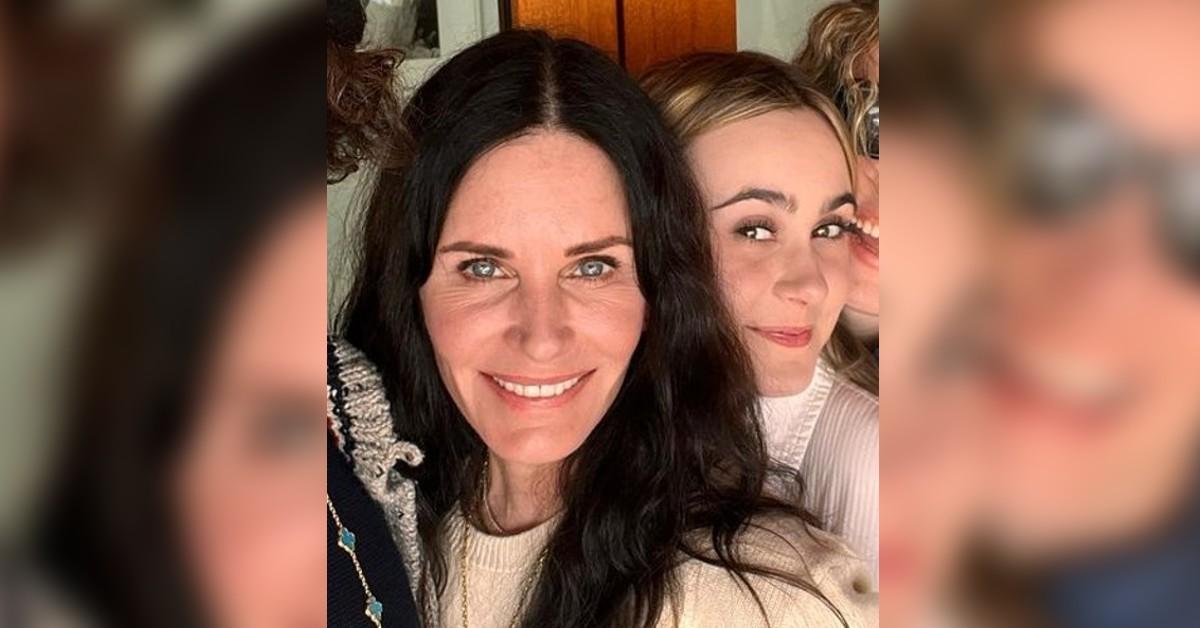 The first photo featured the Scream actress standing between her daughter, Coco, 18, and the Jurassic Park star's son, Ellery, 21. Beside Coco was Laura's daughter, Jaya, 18, followed by her mom.
COURTENEY COX & DAVID ARQUETTE'S DAUGHTER COCO SHOWS OFF HER SVELTE FIGURE — AND JENNIFER ANISTON 'LIKES' THE PHOTO!
The second sweet snapshot featured Laura, Courteney and their kids squeezing into the frame for a group selfie as they showcased their fresh ink — the words "go long" written in cursive followed by a paper plane flying away.