NEWS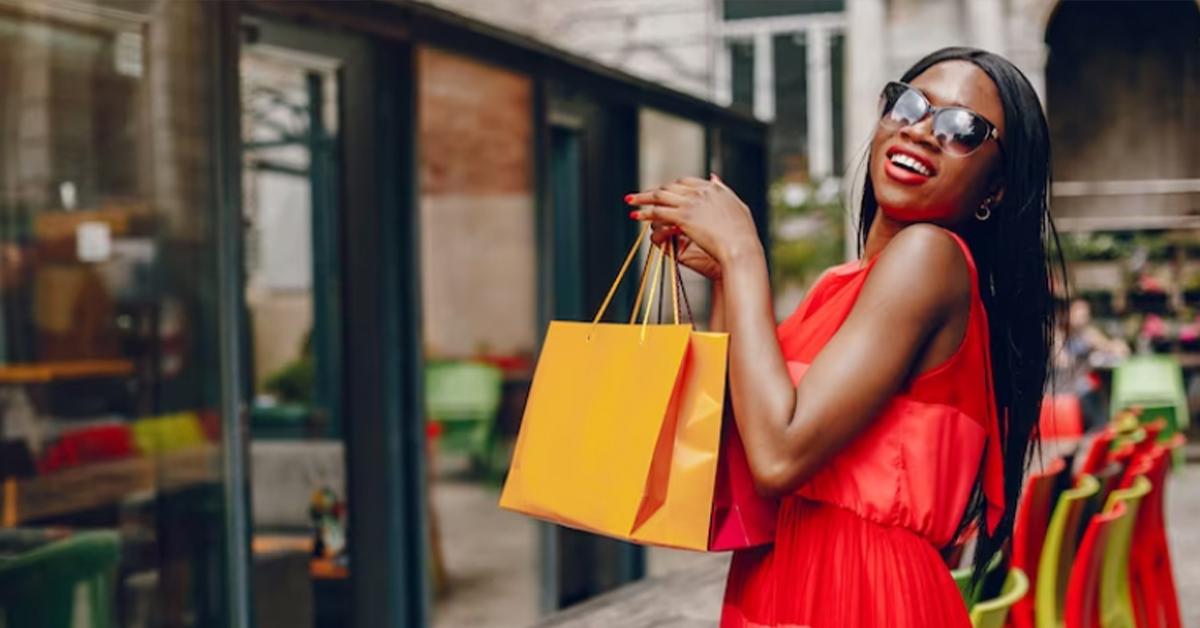 Temu has been introduced to the U.S. market as the latest e-commerce platform in September 2022, and has quickly gained traction among consumers. Despite being a relatively new player in the market, Temu has positioned itself for strong growth and expansion. Early success has been reported by numerous outlets. We are here to explore further.
Temu's ability to offer high-quality products at affordable prices, coupled with its customer-centric policies and dependable 5-15-day delivery of standard and express options on almost all orders, has proven to be a winning formula for American shoppers. Here's what differentiates Temu from other marketplaces out there and how it revolutionizes the way people shop online.
Article continues below advertisement
How is Temu different from other platforms?
Temu is a pure platform model. Its parent company PDD Holdings isa Nasdaq listed company and lends Temu resources unmatchable by its competitors. Therefore, Temu is able to efficiently connect with global manufacturers to offer customers a wide range of high-quality goods at unbeatable prices, all while maintaining reliability in delivery. Unlike other affordable shopping sites like Aliexpress, Temu does not sell wholesale products and does not allow dropshipping on its platform. Temu sells only through their website and iOS and Android apps.
The app has quickly become the most downloaded shopping app in the US, thanks to its commitment to providing customers with the best deals on a vast selection of products. The use of PDD Holdings' supply chain capabilities allows Temu to keep prices low without compromising on product quality.
Temu's headquarter is in Boston, MA. Temu sources goods from suppliers around the world. As a Nasdaq-listed company, customers can feel secure in their transactions with Temu, as the platform employs state-of-the-art anti-fraud technology and complies with the highest payment standards and regulations.
If an order is delayed, customers will receive a credit of $5-$13 as an appreciation for their patience. Additionally, Temu offers free returns within 90 days on almost all items, as outlined in their return and refund policy. Overall, Temu prioritizes customer safety and satisfaction throughout the entire shopping experience.
One repeat shopper, Valencia M., was elated with her experience on the eCommerce site. Her review from Trustpilot highlights her satisfaction: "I've received several items from Temu and was pleasantly surprised! The shipping time was very fast. I received my items in about a week and the quality was great! Free shipping and coupons on top of their already low prices. Thanks TEMU for an excellent shopping experience!"
Why Do People Love Temu So Much?
Since its launch in 2022, Temu has built a loyal customer base due to its combination of affordability, exceptional customer service, and dependable fulfillment processes. Despite being a relatively new player in the market, the platform has already garnered positive reviews on popular sites such as Crunchbase, CB Insights, and Sitejabber.
At Temu, customer satisfaction is a top priority, and this is reflected in the company's Temu Purchase Protection program, which guarantees a secure and satisfactory shopping experience for each purchase.
The platform's commitment to providing services that exceed customer expectations is what keeps them coming back for more. From competitive pricing to convenient return policies, customers appreciate the seamless and enjoyable shopping experience provided by Temu.
Temu understands that customers want more than just great prices and high-quality products, they also want a fantastic shopping experience. That's why the platform offers a variety of engaging activities and promotions to make the user journey more enjoyable.
Temu's engaging sweepstakes and frequent discounts guarantee that whatever their customers are looking for, finding it is always fun. Customers keep coming back because they know that Temu always goes the extra mile to ensure they get the best deal with top-notch service every time.
Temu has made it its duty to empower customers to treat themselves and provides options to meet customers' desires, even when they're on a tight budget.
In fact, their prices are so affordable that they lead some new customers to be a bit apprehensive at first. But all it takes is one order from Temu to put these concerns to rest once and for all.
Take Naira Z.'s experience, for instance. She writes on Trustpilot, "I was a little skeptical about the company as it sounded too good to be true, but decided to take a chance. I ordered three 2-piece girls' outfits for a total of $17.50 with free shipping! To my total surprise, not only was it a great deal and good quality, it also came super fast; literally within a few days. Definitely ordering again."
Article continues below advertisement
Is Temu good quality?
Temu is a shopping app that offers a wide variety of items, such as clothing, home decor, and more, all in one convenient place. The app's Instagram page shows off some of its most popular products, showcasing the diverse selection available.
Temu sets itself apart by its commitment to quality, ensuring that all products sold are genuine and authentic. They have strict policies against selling counterfeit items, providing customers with integrity and authenticity with every order.
Additionally, Temu is socially responsible, taking initiatives to reduce its carbon footprint, such as offsetting carbon emissions per order. Overall, Temu is a great shopping app that offers a wide variety of products, high quality, and a socially responsible approach.
Temu differentiates itself by operating as a pure platform, connecting consumers directly to sellers without owning any brands themselves. This allows for lower costs for consumers while providing increased exposure for a diverse array of international businesses.
According to PDD Holdings CEO Lei Chen, "We will not simply replicate what others have done in this field. Our focus is on understanding and addressing the needs of consumers, and creating unique value for them."
These statements are not just empty rhetoric for Temu, but rather a commitment to its customers. The platform prioritizes fostering a sense of engagement and empowerment throughout its messaging, in order to effectively communicate with and serve its consumer base.
What is PDD Holdings?
PDD Holdings (NASDAQ: PDD) is a multinational commerce group that owns both Temu and Pinduoduo. Through its extensive network of sellers, PDD Holdings can make use of cost-efficient sourcing, logistics, and fulfillment – critical components of their successful businesses. This allows customers to benefit from affordable prices for quality products.
PDD Holdings, through its subsidiaries, pioneered the Consumer-to-Manufacturer (C2M) model that channels real-time insights into consumer preferences to manufacturers so that they can adjust their production and develop products that match the needs of consumers.
In 2021, PDD Holdings fulfilled 61 billion orders. They serve more than 900 million users worldwide and handle 200 million parcels per day. Now, they are bringing these resources and capabilities to build Temu.
This is the secret behind how Temu provides customers with affordable prices on top-tier products. All this is possible because of PDD Holdings' investment in innovative commerce and its capabilities over the years.
PDD has gone from listing on the Nasdaq in 2018 to a company with more than US$100 billion market cap today. For the trailing twelve months from Sept 30, 2022, PDD Holdings had an annual revenue of US$17 billion, a profit of US$5.2 billion, and net cash of US$17.2 billion. Through this financial strength, PDD Holdings is able to invest and bring Temu's unique value to its consumers.
The Future of Temu is Bright
Temu has rapidly established itself as a reputable and dependable e-commerce marketplace, offering consumers competitive prices on a wide range of products. The platform's association with PDD Holdings allows for efficient sourcing of merchandise, enabling Temu to maintain affordable prices for its customers.
As the platform continues to gain popularity and recognition, it is clear that the future looks bright for this innovative e-commerce trailblazer.