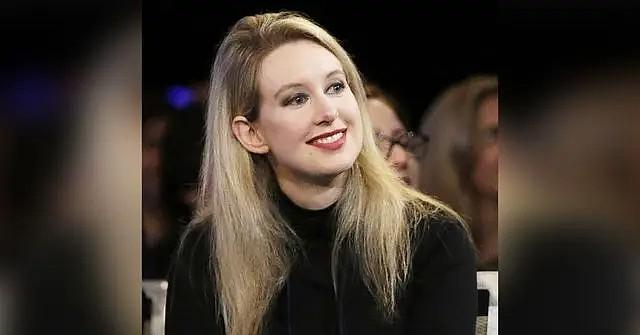 Elizabeth Holmes has been accused of attempting to "flee the country" to Mexico after she was found guilty of defrauding investors in her blood-testing company, Theranos, last year.
Holmes has been ordered to turn herself in to authorities to serve out her prison sentence on April 27, 2023, but in new court documents filed on Friday, January 20, prosecutors argued Holmes could be a flight risk.
"The government became aware on January 23, 2022, that Defendant Holmes booked an international flight to Mexico departing on January 26, 2022, without a scheduled return trip," the filing read. "Only after the government raised this unauthorized flight with defense counsel was the trip canceled."
ELIZABETH HOLMES' LOVING TEXT MESSAGES TO ALLEGED ABUSIVE EX UNEARTHED IN WIRE FRAUD TRIAL: 'MY KING'
Prosecutors also noted that despite their prediction that Holmes' legal team will argue she did not actually leave the country, it is "difficult to know with certainty" if she would have illegally left the country "had the government not intervened" with her plans.
Prior to receiving her sentence, Holmes made a statement to the court addressing her actions.
"I loved Theranos. It was my life's work. The people I tried to get involved with Theranos were the people I loved and respected the most. I am devastated by my failings," she said at the time. "I'm so, so sorry. I gave everything I had to build our company and to save our company."
"Thank you for having me. Thank you for the courtesy and respect you have shown me. I have felt deep pain for what people went through because I failed them," she continued. "To investors, patients, I am sorry."