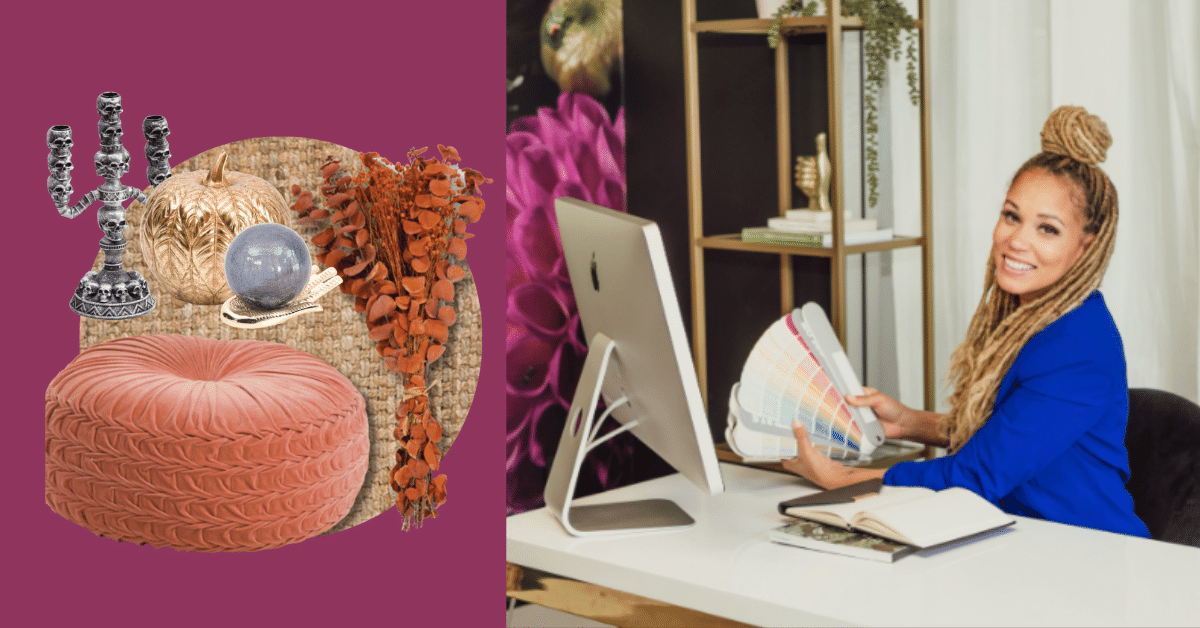 "Halloween is a great time to create a playful, festive space that will get the whole family excited for 'spooky season,'" Jane said. "Small items like this skeleton candle holder or this decorative glass orb make a big impact without taking up too much space."
Because Halloween decor usually clashes with most people's everyday aesthetic, Jane recommends low-cost decorative items. By doing this, you'll not only save storage space, but can bring a dose of spooky fun for minimal cost.
"Nothing says Halloween like skeletons and jack-o-lanterns — infusing them throughout your space creates a fun, lively ambiance," she noted. "I'm obsessed with these adorable Jack O'Lantern lights and this glass skull bottle – and you can find them both for less than $12.99."
But just because Halloween is full of tricks doesn't mean you have to forgo your usual style to celebrate the season. Jane recommends adding chic details to achieve this, explaining, "To create a luxe feel, try incorporating gold accents – this metallic pumpkin was only $12.99 and adds an elegant touch that's perfect for Halloween."
Last but certainly not least, don't forget about the heart of the home: your kitchen.
"Your kitchen and dining rooms can also be great opportunities to transition your space for Halloween," she shared. "One of the easiest ways is to change out your kitchen towels with decorative holiday-themed towels or add decorative tableware for a stylish display that is still functional, like this spider candy bowl or skeletal marble serving tray I found for under $20!"