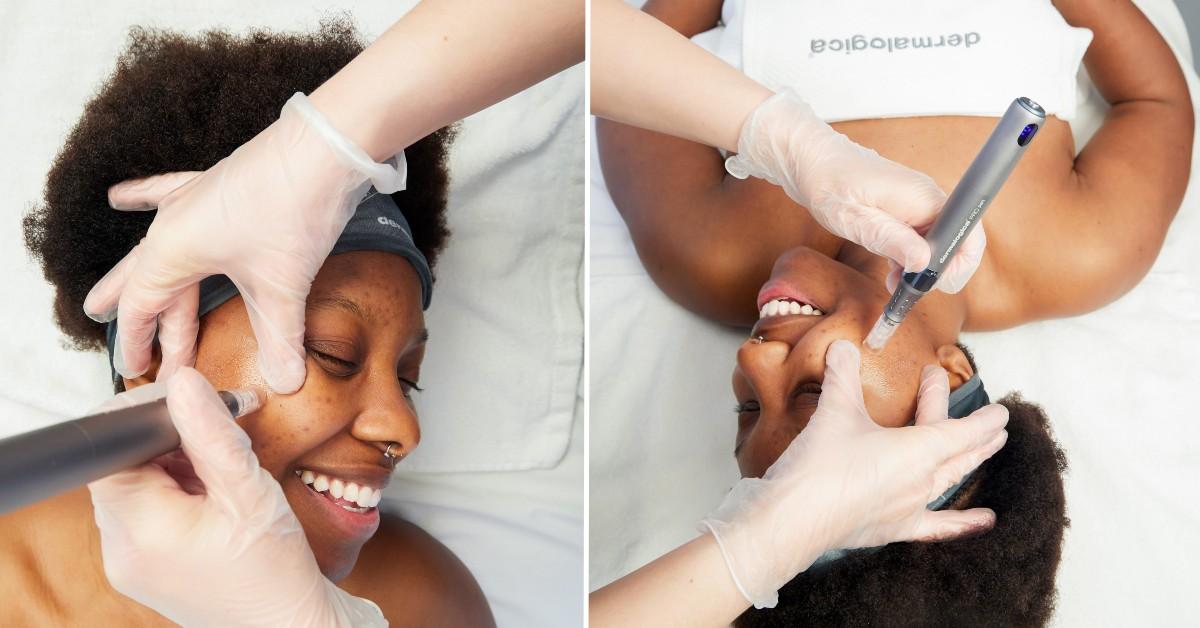 Hickman advises everyone to layer your skin routine in the colder months.
"If you stack your routine in the winter, it's far better than doing one big thick layer. It's like if you're going out in the cold, you're always going to stay warmer by wearing five thin layer rather than one thick layer, and it's the same thing with keeping your skin hydrated," the skin guru exclusively tells OK!. "By layering thinner layers, the ingredients are going to be more active and readily absorbed into the skin because if something has a thick and heavy base, it's not able to penetrate."
"For instance, if you are layering a hydrating toner, like our Multi-Active Toner, then you'll want to layer on our Circular Hydration Serum which has Hyaluronic Acid, and then maybe over the top of that, you want to put something that's very lumin-based with like Biolumin-C Vitamin C Serum, followed by sealing everything in with a hydrating moisturizer. My go-to during the winter is our new Phyto Nature Oxygen Cream because it is really lightweight yet still gives you all of the hydration plus it is infused with Squalene and Glycogen to help restore the skin's natural barrier. Additionally, it is going to give you that luminosity because it helps you optimize how your skin using its natural oxygen, giving you that glow," she continues.