"I'll be completely blunt with you, I hated writing that book," Dan Box says over the phone, his two-year-old daughter jostling for attention in the background. Box's measured Midlands accent would be familiar to listeners of Bowraville, the Walkey-winning podcast that the Shropshire-raised, Bundeena-based journalist produced for the Australian newspaper in 2016 and later turned into a book.
But that voice gets a little raw when discussing his new book, The Man Who Wasn't There.
"If I'm honest, I found it hard to write because my motivation to write it wasn't honest, at the start," he says. "I started with this idea that I was going to be telling Zak's story, do a 'true crime' book like I've done before. And it was shithouse."
Box had set out to tell the story of Zak Grieve, a young Aboriginal man from Katherine in the Northern Territory who was handed a life sentence for his role in the 2011 "contract killing" of Ray Niceforo. A jury found 19-year-old Grieve guilty of murder, despite the defence's claims that Grieve bailed on the plot to kill Niceforo before his friend, Chris Malyschko, and another accomplice went through with it.
The sentencing judge agreed and said he took "no pleasure in this outcome" while blaming the Northern Territory's "mandatory minimum sentencing provisions, which inevitably bring about injustice".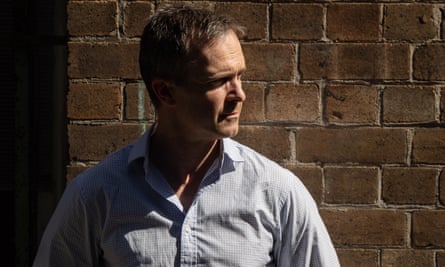 Box had already made a 2017 documentary about Grieve's efforts to seek a royal prerogative of mercy. Following its broadcast Grieve succeeded in having several years shaved off his non-parole period, but Box was left unsatisfied – it had failed to net him another Walkley.
The Man Who Wasn't There begins in that familiar, somewhat cynical vein of the true crime genre. Box retraces the story of the murder and trial, speaking to family and witnesses while maintaining a long-distance correspondence with Grieve that initially recalls the kind of slippery subject-journalist dynamic seen everywhere from Truman Capote and Perry Smith in In Cold Blood to Serial's Sarah Koenig and Adnan Syed.
But everything changed when Box's eldest daughter was diagnosed with neuroblastoma, cancer of the nerve cells, at age nine.
"I just wasn't being honest with the material, I wasn't being honest with myself," Box says. "I wrote about 40,000 words and junked it, and a lot of that I wrote in the ward. I was sitting with my feet up on the bed, when Poppy was asleep."
The diagnosis forced Box to recognise how his frustrated ambitions and evident depression was affecting his family and his own priorities in telling Grieve' story.
"When I started it, it was that almost paint-by-numbers narrative – did Zak do it? Did he not do it? But over the process of writing [during] Poppy's treatment, it just didn't actually seem important."
He realised his correspondence with Grieve – an aspiring fantasy author and a naive but generous pen pal – wasn't just a whodunnit.
"I said stuff to him I wasn't able to say to anyone else because I wasn't liking myself. And he didn't judge me at all. It became an increasingly important part of my life and will hopefully remain so. He did become a friend in the end rather than being like a subject.
"I remember saying to myself, 'Look, in this book, you're expecting Zak to be honest, and there's no honesty from you at all'. So I sat down and I wrote myself into it."
Box recognising his own "passivity" (there are a few contenders for the absent man of the book's title) lends vital weight to the book's second half. What began as a quest for industry accolades became a book that Box doubts will win him any friends, as he asks bigger, more complex questions of Northern Territory politics, its media and the justice system.
"I've worked most, if not every, state and territory in Australia in some form. The law's kind of bent out of shape everywhere in some way – but it's completely bent out of shape in the Territory."
Grieve becomes a case study for a system where tough-on-crime politics create perverse and often unjust outcomes, as populist mandatory sentencing policies funnel young men into a crowded and dehumanising prison system. Once inside, it's often easier to access contraband escapism, like the deadly drug Kronic, a synthetic marijuana, than books and other means of rehabilitation and reflection.
Box finds himself wondering, "what the NT's politicians are playing at by insisting crime is at a crisis point, and what the media up there are doing, putting crime on their front page again and again".
It's a pointed question, particularly given Box's own place in a media ecosystem where a constant stream of crime content is good for clicks and re-election campaigns, but not necessarily justice.
"There's some great journalism, there's phenomenal journalism in this country," Box says. "And there is some that sensationalises crime and it has a hugely destructive effect. You see that play out when you get politicians playing to a crowd that's been whipped up by the newspapers and the radios and the TV."
Perhaps as a result, The Man Who Wasn't There contains passages readers would rarely encounter in mainstream crime reporting. In the face of an often Kafkaesque prison system, Box shows Grieve and his fellow "lifers" at Darwin's Holtze prison – convicted murderers and monsters in most media portrayals – sharing moments of care and community.
In one scene, Grieve and Malyschko's fellow lifers attend a "house meeting" called to address the growing Kronic crisis before one of their number dies. When someone does overdose, Box affords them unexpected moments of humanity quite at odds with a media and prison system that seems intent on dehumanising those behind bars.
As for Grieve? Box says that on paper, he's due for parole in the month of the book's release, but for a variety of reasons it might not happen. Grieve is also unlikely to read The Man Who Wasn't There until that day; it might have been hard for Box to write, but it's near impossible for Grieve to get his hands on it while inside.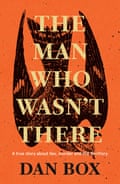 "Getting a book to prisoners is tricky," Box says. "You can only send five sheets of paper [at a time]."
For Box, it's another symptom of a greater malaise.
"All these people who go into jail, most of them are going to come out and then the question is, 'who do you want living next to you?'
"Someone who's gone in and has not been rehabilitated, or someone who can come out and be a better person? The prison system doesn't do [the latter] at the moment."