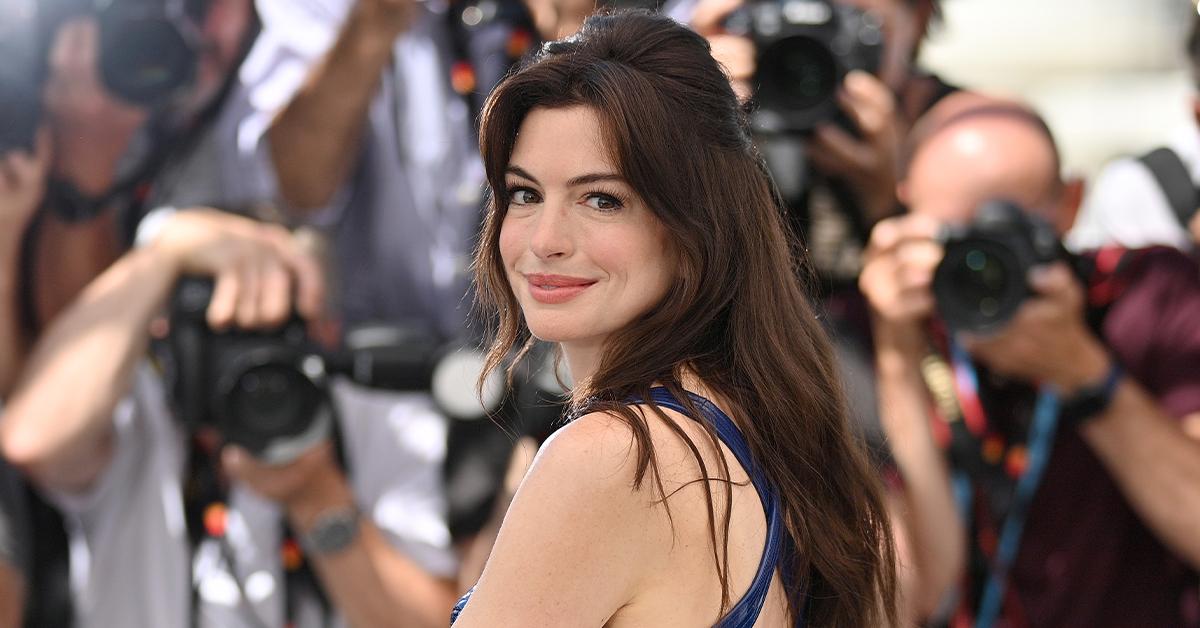 "My family are all very pale, with an Irish and French ancestry," the actress explained in a 2012 interview with British tabloid The Sun, noting that her mother "had some skin issues" and that her grandmother "had skin cancer."
Considering this family history, Hathaway said that her mom emphasized the importance of slathering on the SPF. "She has taught me to wear factor 30 sun cream every day," she said.
While she cited Actinica's SUN Protection Anti-Ageing & Non-melanoma Lotion as her weapon of choice in a 2019 Allure profile, it seems sunscreen is one aspect of how she protects herself from sun damage.
On several occasions, Hathaway has been spotted caring an umbrella on sunny days, a habit she also says stems from wanting to steer clear of the sun. And when it comes to achieving a bronzed glow look? Hathaway says she turns to spray tans if she needs "to look as if I've been sunbathing."