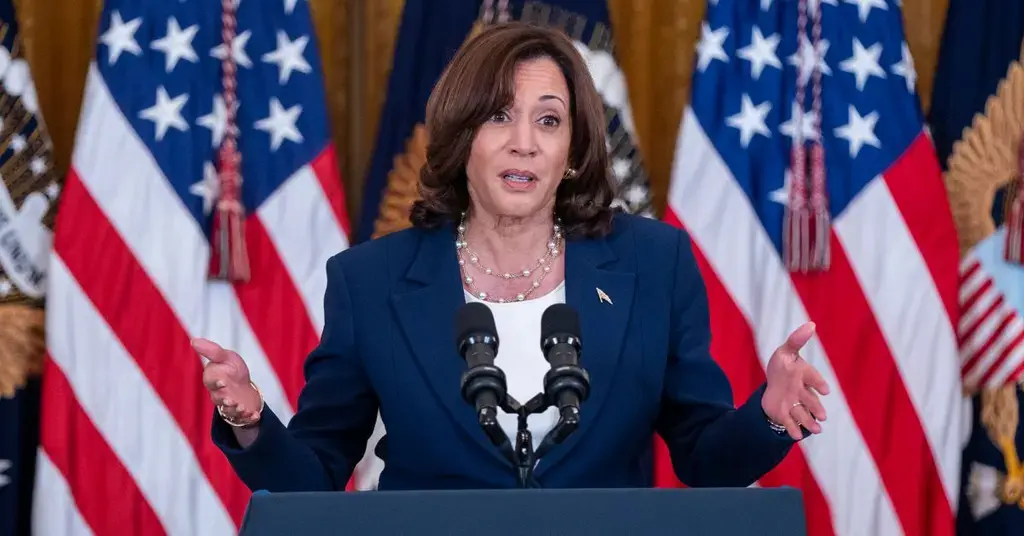 The new book by author Franklin Foer, titled The Last Politician: Inside Joe Biden's White House and the Struggle for America's Future, sheds light on the role and performance of Vice President Harris within the Biden administration.
Foer's book, which is the result of two years of reporting inside the administration, highlights Harris's sensitivity to criticism and her struggle to make meaningful achievements.
The author described the VP as a comparatively minor player in the administration who allegedly often puts the wrong foot forward despite her best efforts. In one meeting with Republican senators, Harris ended up criticizing the state of the economy under Donald Trump, leading to embarrassment among her colleagues.
In another meeting with Joe Manchin, she seemingly snubbed him by not offering a handshake or acknowledgment as she left the room.
However, the book also emphasizes Harris's capacity for the job, noting that she often contributed insights to meetings and asked neglected questions about equity. However, her alleged insecurities about her historic position as the first Black woman to serve as Vice President drive her relentless preparation.
Foer shared that Harris's desire for preparation often leads to undisciplined scheduling and difficulty managing her responsibilities.
The book also paints a picture of Harris as a neglected figure in the administration. Unelected Biden aides like Ron Klain, Mike Donilon, and Steve Ricchetti are portrayed as more central to the White House's functioning than the VP herself.
Harris has reportedly had little involvement in domestic and foreign policies, with the exception of speaking at the Munich Security Conference in 2022 on the eve of the Russian invasion of Ukraine.
This minimized role of the vice president is a departure from recent administrations.
In the past, VP's have played important roles, such as key negotiators and behind-the-scenes figures. However, Foer suggested that President Biden's promise to return American politics to normal may have contributed to the more traditional, less critical role of the vice presidency in the current administration.
Never miss a story — sign up for the OK! newsletter to stay up-to-date on the best of what OK! has to offer. It's gossip too good to wait for!