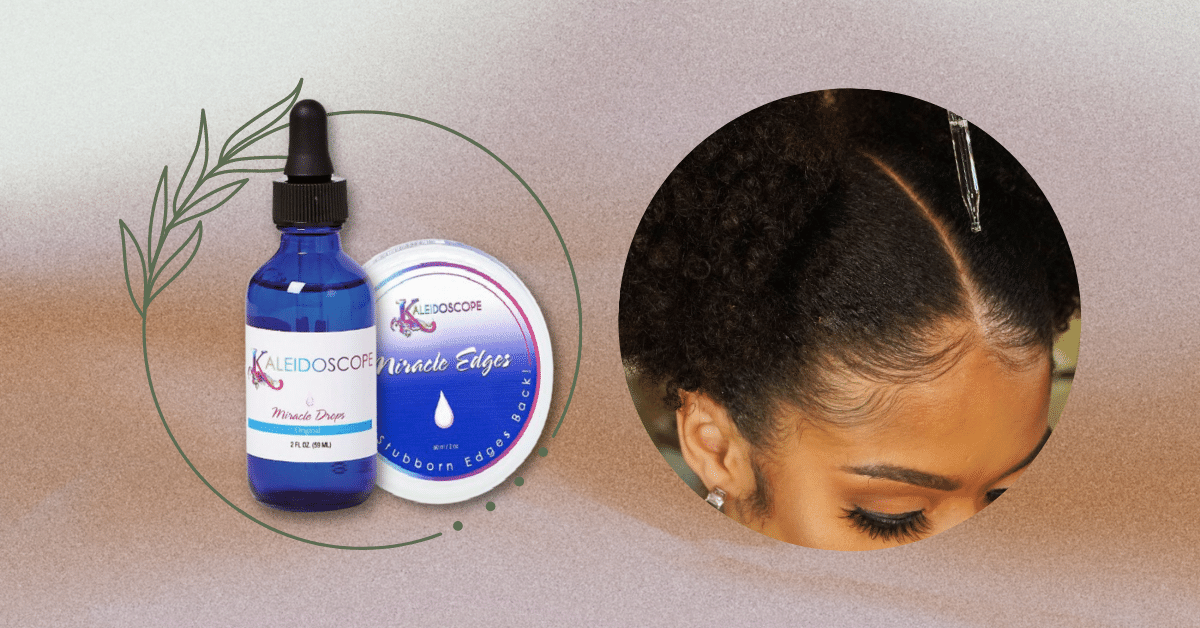 Miracle Drops are a holy-grail elixir to support healthy, happy scalps and natural hair. The innovative hair oil is from Black-owned beauty brand Kaleidoscope and has been carefully formulated to support and address the needs of ethnic hair.
Miracle Drops remove build-up on the scalp that can lead to excess oil production and dandruff, and use powerful essential oils to promote better hair and scalp health with each use. Active ingredients extracts deliver a relaxing tingle sensation upon application, letting you know essential oils are getting to work.
Peppermint oil aids in enhancing blood circulation which can help stimulate hair growth and reduce hair thinning and hair loss. Tea Tree oil gently cleanses the skin while simultaneously deliver soothing hydration to combat dryness and flaking from dead skin. Aloe works to condition the hair and moisturize hair follicles to prevent breakage and shedding.