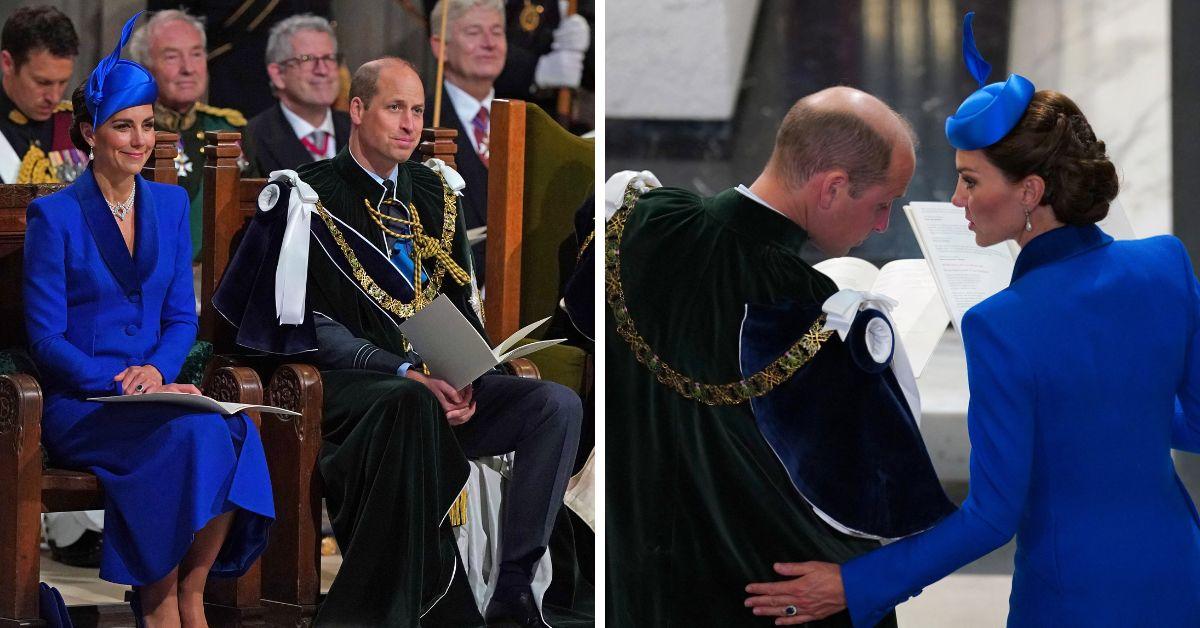 As OK! previously reported, the future monarch and consort's affection for one another in public is "increasing, not decreasing." After over 20 years together, their bond only seems to be strengthening as time marches on.
Body language expert Judi James spoke about Kate's affinity for the butt tap with her spouse and shared, "Kate's hand goes down to William's bum. We can't see if it connects, but as a gesture, the bum pat or touch usually suggests physical attraction or approval."
The parents-of-three have been receiving rave reviews for their recent engagements and attendance at royal ceremonies. This includes the heir to the throne's "Homewards" initiative, which will strive to end homelessness throughout the United Kingdom within five years.
The British monarchy has been declining in popularity in Scotland, and this is not a trend only unique to the new king. Scottish independence from the U.K. and the institution being perceived as more of an English tradition are listed as two main causes for the drop.