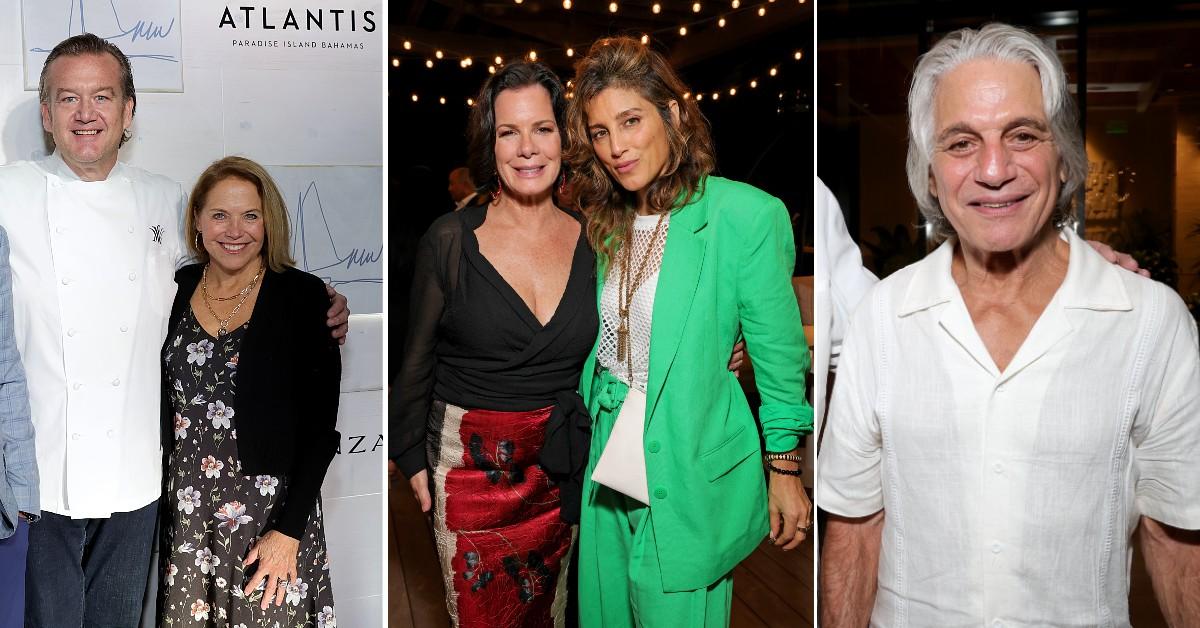 Celebrities who descended upon the sun soaked Bahamas shores to join in the glitzy weekend long celebrations included Adrien Brody and girlfriend Georgina Chapman, Oscar winner Marcia Gay Harden along with her 'So Help Me Todd' Co-star Skylar Astin, Katie Couric & partner John Molner,'Who's the Boss' TV royalty Tony Danza, and many more.
Against the backdrop of Jeffrey Beers International's chic design at Paranza, guests indulged in a feast that ranged from tantalizing Crudo to the rich Swordfish, setting a tone of much celebration for the resort's milestone weekend. The festivities continued as celebrities retreated to The Atlantis Royal's Regal Suites, where bespoke gifts awaited, adding an extra touch of Bahamian charm as guests dined and danced the night away while raising a glass to a quarter-century of paradise at the iconic Atlantis Paradise Island Bahamas.
Scroll down the gallery below to catch a glimpse of all the celebrities spotted celebrating Atlantis Paradise Island Bahamas monumentous 25th milestone!