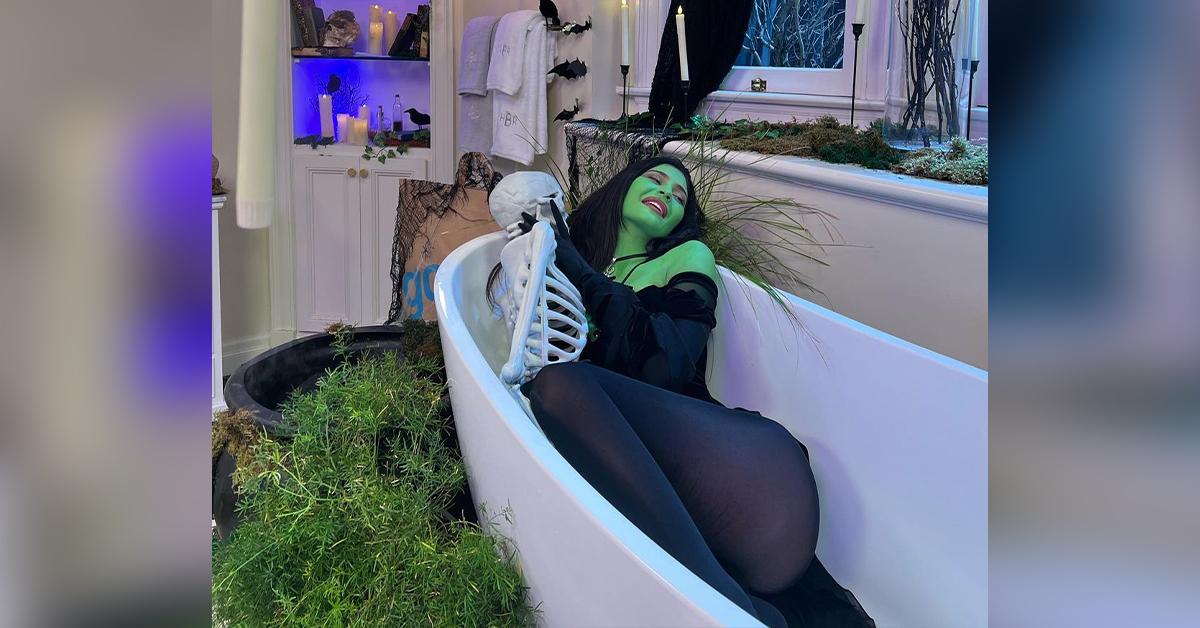 The Keeping Up With the Kardashians alum seems to be a bit more in touch with her natural side lately, as she even debuted her extension-free hair in an Instagram Story.
"Over one year into the hair health journey and this is how we're doing," wrote Jenner, who very rarely reveals candids of herself without a wig or extensions.
Jenner's bathtub appearance comes two days after her makeup company announced they're collaborating with the Batman brand for a limited edition collection, which launches on Saturday, October 19, just in time for Halloween.