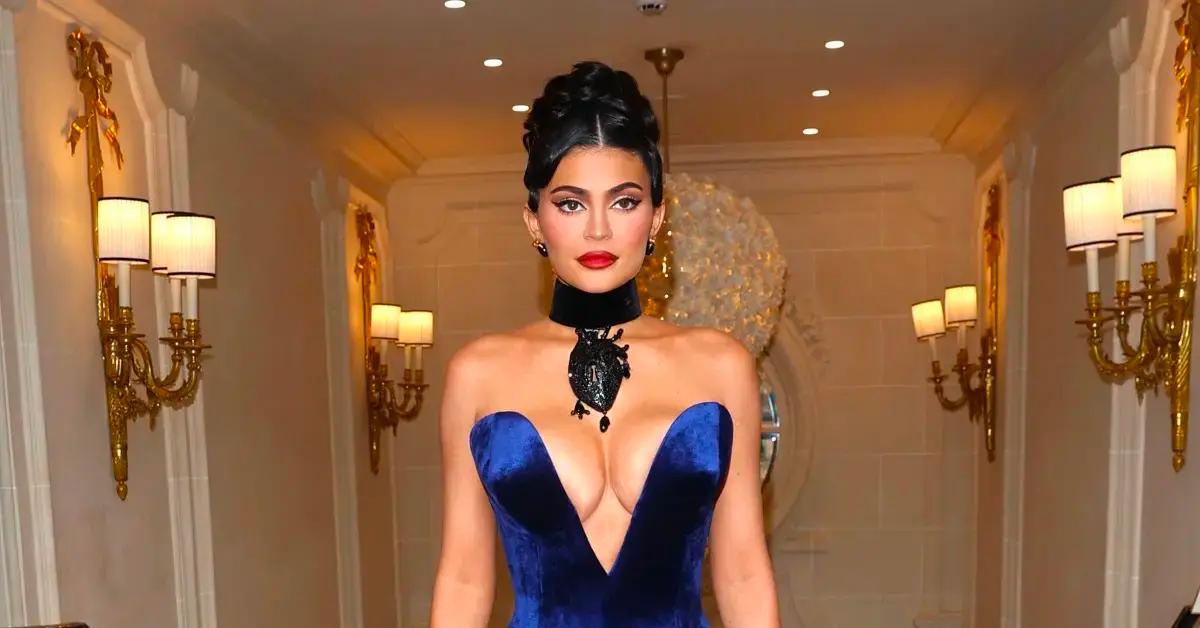 Even Kylie Jenner has a fashion fail every once in a while.
While the makeup mogul may be one of the most influential stars of this generation, sometimes her style simply misses the mark.
Between recently turning a stuffed lion head into statement couture and her unforgettable bridezilla Met Gala appearance, Jenner definitely has a handful of poor outfit choices.
Keep scrolling to see Jenner's worst outfit fails!
Most social media users couldn't even piece together words to describe The Kardashians star's shocking look for Paris Fashion Week.
On Sunday, January 22, Jenner arrived at the Schiaparelli show wearing a strapless, fitted black velvet gown that featured a life-sized faux lion's head placed across her torso.
Although the mom-of-two made sure to emphasize the design was developed using "manmade materials" and no real animals were injured in the process, fans were still displeased and found the outfit choice utterly "disturbing."
"There are times when you just say no. This was one of them," one user wrote, as a second person noted, "real or not it looks soo wrong."
"But why. Why why why even imitate this. I'm thankful it's faux but the imagery is still disturbing," a third individual chimed in, while a fourth noted, "Bad call on this one Kylie."
On Monday, January 25, Jenner experienced back-to-back criticism for another Paris Fashion Week look.
One of her ensembles featured a bright blue floor-length gown, which she decided to pair with hot pink, sequined high-heeled boots.
While no one denied the Kylie Cosmetics founder's flawless figure and breathtaking beauty, fans did declare that Jenner "needs a better stylist."
Fans didn't have much to say when it came to Jenner's October 2022 dress choices during her trip to Paris, however, many of them declared her footwear-fail "the worst" shoes they had ever seen.
The hot mama of Stormi and Aire Webster stepped out in a gorgeous cream-colored midi dress and nearly nauseated her followers when she opted for a bright blue pair of Hermes open-toed boots.
"Kylie Jenner running around town wearing Daisy Duck shoes. Ma'am. The utter foolishness," one Twitter user quipped after seeing photos of the not-so-stylish shoes.
Perhaps Jenner's worst fashion fail of all: Baseball bride?
Fans found the socialite's 2022 Met Gala ensemble a complete flop after she attended the red carpet event in a white wedding gown and a matching white baseball cap with a veil attached.
"Worst dressed award for women goes to Kylie, for looking like a cheap bride heading to Vegas to get hitched," one social media user wrote, while another added, "Literally the worst Kylie has ever looked. And I always like what she wears."