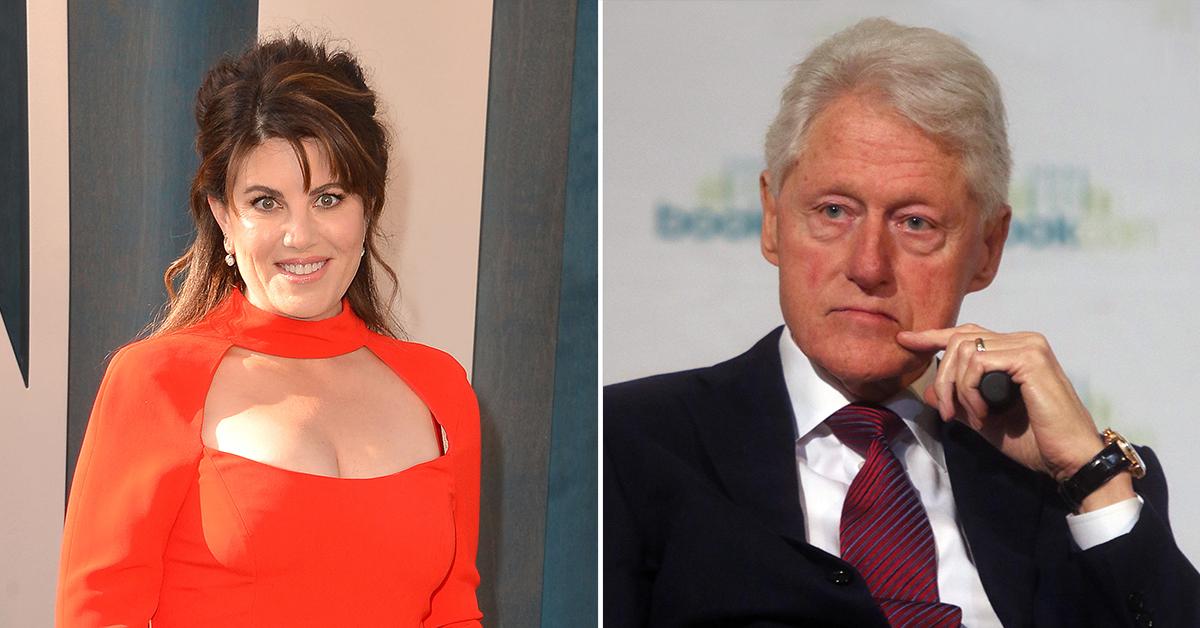 "Twenty-five years ago I had one of the world's worst friends: Linda 'Judas, hold my beer' Tripp," she stated. "While I have since let go of the resentment and bitterness that surrounded her and her betrayal, it's not lost on me how very fortunate I am to have been able to trust new people."
"Lastly, I don't know how to say this other than to be direct and insufferably corny: You can survive the unimaginable," she concluded. "Not for nothing did I name my film and TV production company Alt Ending."
Lewinsky and Clinton's relationship last from 1995 to 1997, but it didn't become known to the public until 1998. The politician, who was married to Hillary Clinton at the time, was under investigation, and the House of Representatives voted to impeach him for "high crimes and misdemeanors."
He was later acquitted of all charges in February 1999 and finished his second term until January 2001.
This is hardly the first time the writer has spoken about the scandalous moment. "At the time — at least from my point of view — it was an authentic connection, with emotional intimacy, frequent visits, plans made, phone calls and gifts exchanged," she shared in 2014. "In my early 20s, I was too young to understand the real-life consequences, and too young to see that I would be sacrificed for political expediency. I look back now, shake my head in disbelief, and wonder: what was I — what were we — thinking? I would give anything to go back and rewind the tape."
The tryst affected her career, and when FX's Impeachment: American Crime Story was released in 2016, she had to relive everything all over again.
"You go to bed one night a private person, and the next day you're a public human being and the whole world hates you. And you might go to jail. And you're going to bankrupt your family. And, and, and …" she told The Hollywood Reporter. "And just because I wasn't on the news every night for 20 years in the same way that I was in 1998 doesn't mean that this story ended. Ten years on, I still could not get a job. I couldn't support myself."