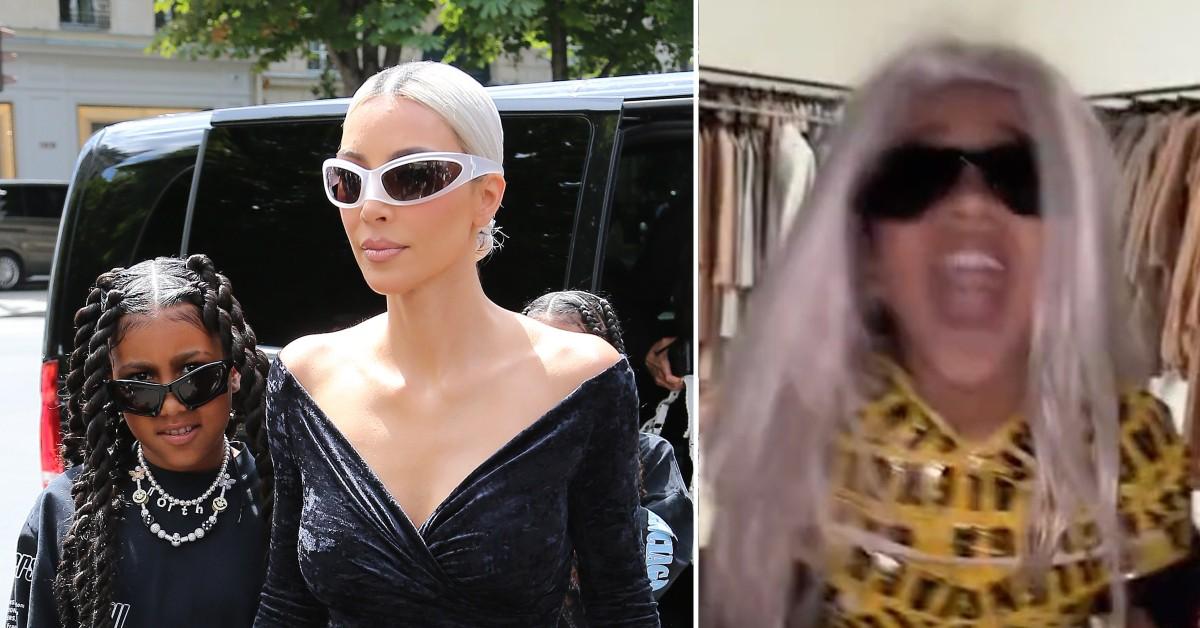 "Hi, I'm Kim Kardashian West," began the video as North, clad in one of her mom's signature Balenciaga "caution" tape tops, sunglasses and a wig, appeared to play dress up in a large walk-in closet.
NORTH WEST STEALS THE SHOW AT PARIS FASHION WEEK WEARING DAD KANYE WEST'S VINTAGE JACKET — GET THE LOOK
"I'm gonna cry. My diamond earring!" the audio continued, referencing the moment Kardashian lost an expensive stud while swimming in Bora Bora. "You don't think I feel bad? I feel sad!"
"I hate my sisters. I never want to look at their ugly faces again," the young star continued to lip sync, before talking along to another one of her mom's famous lines, "don't be f**king rude!