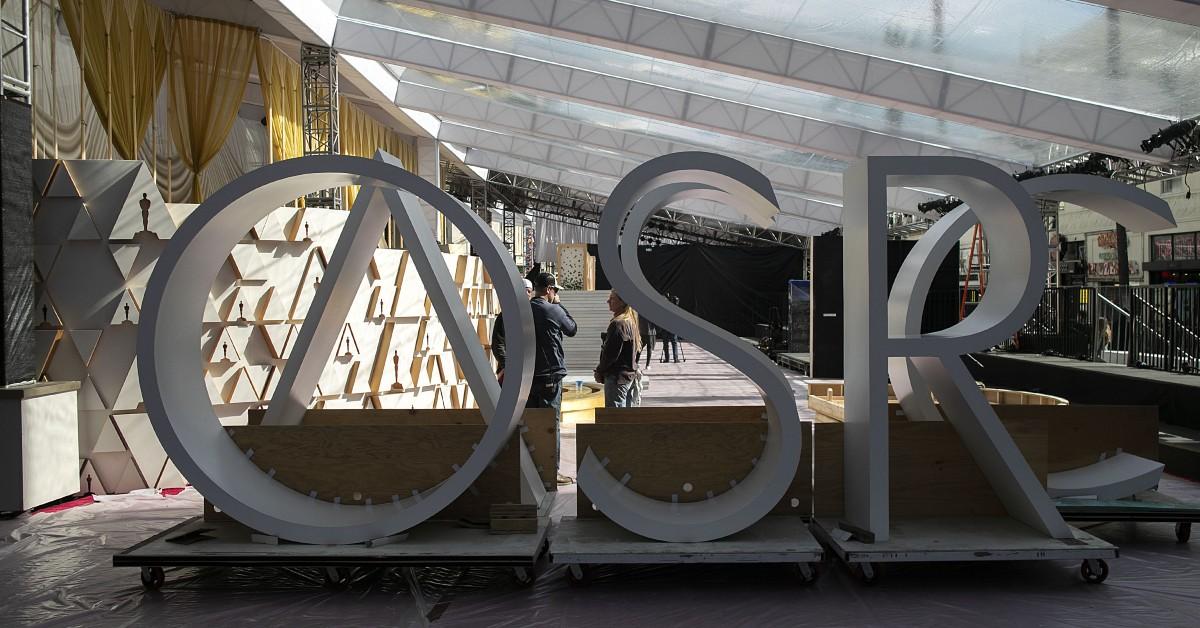 The 95th Academy Awards are experiencing some minor, last minute preparation delays after a busy block in Hollywood was hit with a power outage that reportedly left the Oscars building without electricity for a short time.
The Dolby Theatre, which will host the famed awards show on Sunday, March 12, starting at 5 p.m., is said to have temporarily lost power around 1 p.m. on Saturday, March 11.
Insiders in the area of the Ovation Hollywood complex revealed the entire block experienced the blackout, and social media users confirmed the it, at least briefly, left Oscars crew and others connected to the upcoming award show trapped in elevators. It also allegedly forced nearby store owners to close early.
"Just heard from a source that power is out at the Oscars," journalist Chris Gardner confirmed on Saturday afternoon, sharing a video of people walking up stalled escalators. "I'm told it's only temporary and DWP is restoring but the outage is said to be on the entire block affecting the Hollywood & Highland complex."
However, while the block was left without power, the Dolby Theatre itself was said to have only gone dark for seconds before electricity returned. Thankfully, rehearsals are reportedly still ongoing for the high profile event.
It is unclear if it's expected for there to be any further outages or delays in the area.