The parents of middle school students are considering legal action following a Wisconsin school district's moves against their children.
The parents are upset, according to KMOV, after they received a letter in April from the Kiel Area School District (KASD) informing them that their eighth-graders are under investigation and have been charged with sexual harassment by the district for using the wrong pronouns in reference to a classmate.
The parents, through a letter from their attorney at the Wisconsin Institute for Law and Liberty (WILL), said the district's stance has no legal standing and that the charges and investigation should be dropped immediately or legal action could be brought.
The three Kiel Middle School boys stand accused by the district of not using "they" and "them," the preferred pronouns of the student involved in the incident, KMOV reported.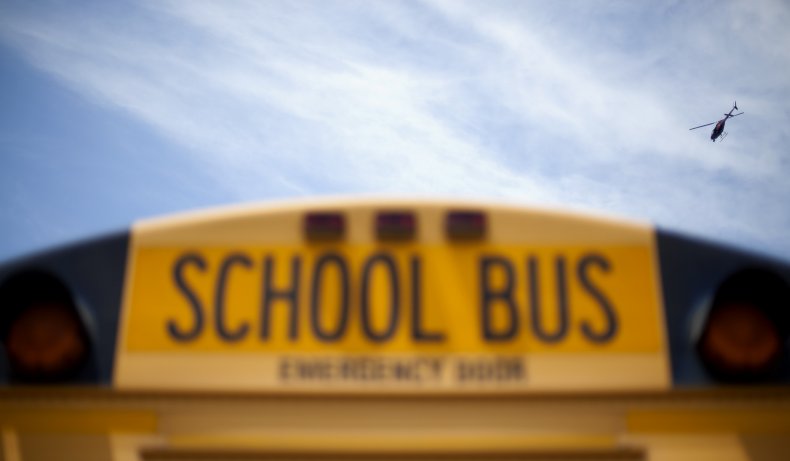 The move from the Wisconsin school district comes after a teacher in Kansas who was suspended in March for using not using the preferred pronouns of transgender students sued the school and won.
The teacher in that case sued the school, claiming that the district's policy against outing transgender students was against her religious beliefs. As a result, she will be able to ignore the preferred names and pronouns of students.
The mother of one of the Kiel students, Rose Rabidoux, said that, in her view, using incorrect pronouns when talking to or about someone does not qualify as sexual harassment.
"Sexual harassment, that's rape, that's incest, that's inappropriate touching. What did my son do? He's a little boy. He told me that he was being charged with sexual harassment for not using the right pronouns," Rabidoux told WBAY.
In a statement to KMOV, the school district indicated that they are following the laws and supporting all of the district's students and will continue to do so.
"The KASD prohibits all forms of bullying and harassment in accordance with all laws, including Title IX, and will continue to support ALL students regardless of race, color, religion, national origin, ancestry, creed, pregnancy, marital status, parental status, sexual orientation, sex (including transgender status, change of sex or gender identity), or physical, mental, emotional or learning disability ("Protected Classes") in any of its student programs and activities; this is consistent with school board policy. We do not comment on any student matters," said Brad Ebert said, the KASD superintendent.
Luke Berg, WILL's deputy counsel, sent a statement to Newsweek saying that he gave the school district a deadline to put an end to its actions.
"The district has until Friday to respond to our request to drop the Title IX complaint and investigation against our clients," Berg said. "We remain hopeful that the district will do the right thing. All legal options will remain on the table in the event the district refuses to drop the complaint and investigation."
Newsweek reached out to the school district for comment.