Peter Dutton says CLP senator and leading no campaign spokesperson Jacinta Nampijinpa Price misspoke when she incorrectly said he had been to the Garma festival "several times already".
The opposition leader has been criticised for not attending the festival, the country's biggest Indigenous gathering, held every year in north-east Arnhem Land.
Garma organisers say they "cannot recall" Peter Dutton ever attending the festival.
Organisers say he was part of a delegation in 2014 led by then-prime minister Tony Abbott, who held a cabinet meeting in Arnhem Land and met with Yolngu leadership.
Last week, Dutton said the festival would be a "love-in [for] the yes advocates and proponents", and that he had been to north-east Arnhem Land twice this year.
On ABC TV on Monday, Price defended Dutton's decision not to attend.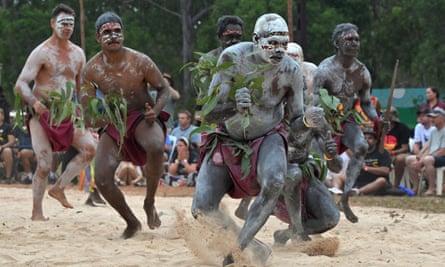 Price said Dutton had been to Garma "several times already".
"It might be important for some but, for those who can afford to pay almost $3,000 to attend for four days, I mean, it's a love-in for Labor, for Mr Albanese.
"I would urge Mr Albanese to listen to the voices that Mr Dutton has listened to. We have called for an inquiry into the sexual abuse of Indigenous children. But the prime minister has ignored those voices. They're the voices that he should be listening to – not the voices that are saying the things that he wants to hear. But Mr Dutton has listened to those voices and has been to Garma to hear what's going on," she told the ABC.
A spokesperson for Dutton's office said that "Jacinta misspoke this morning. She meant to say he has visited the area in which the Garma festival is held.
"It was an innocent mistake."
An adult ticket for the festival is $2,750, while students pay between $1,650 and $1,850 for a four-day pass. Under fives are free.
Corporates can pay up to $5,000 for a ticket, which includes all events, meals, transfers, on-site accommodation and facilities, all of which has to be shipped in to the remote site for the four-day festival.
Organisers say tickets ensure the event remains free for the local Yolngu community, many of whom deliver the music, art, cultural workshops and bunggul for the hundreds of guests at the four day festival.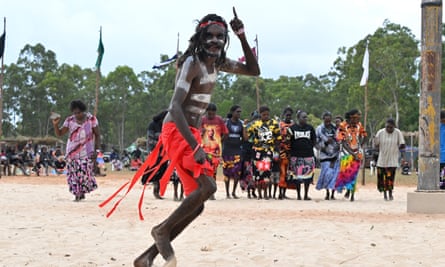 More than 160 Yolngu are employed over the four days. The event brings between $10m and $15m to the Northern Territory economy each year. The festival supports 46 local businesses, organisers say.
Organisers say they were at pains to invite alternative viewpoints to the festival and there is an open invitation to all sides of the political spectrum to attend. They say Price attended last year as a guest of the Yothu Yindi foundation.
They said the philosophy of Garma is to welcome all viewpoints. "The contest of ideas is the essence of Garma," a spokesperson said.
Jacinta Price's office has been contacted for comment.