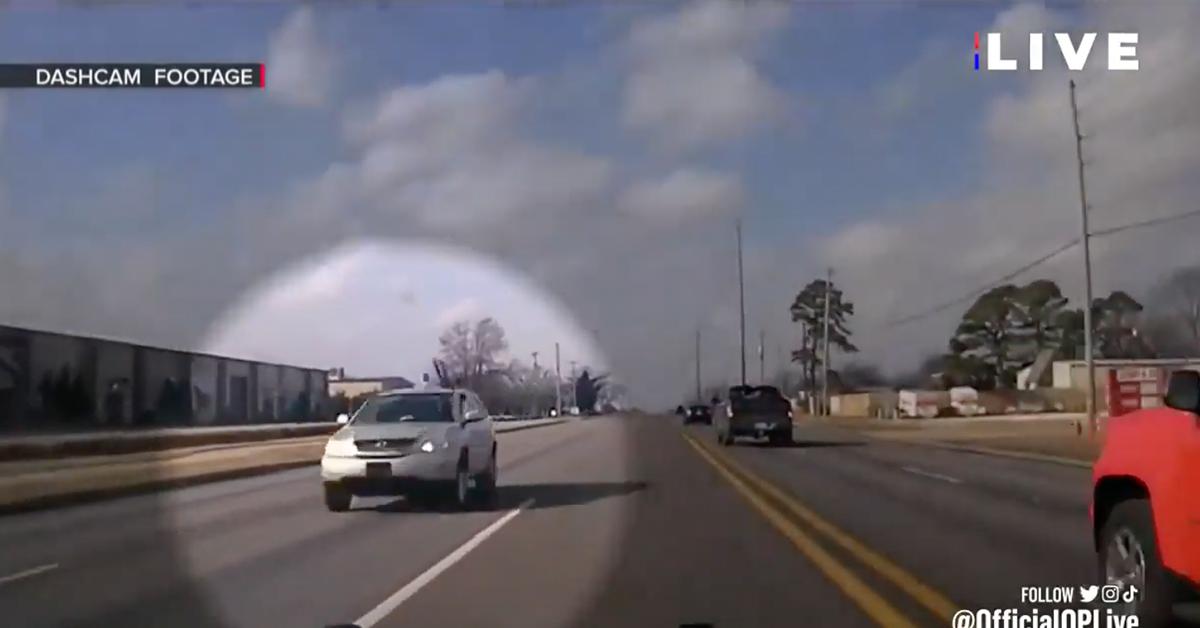 The video reveals one trooper speeding on an Arkansas highway after spotting the stolen vehicle heading the opposite direction down the road. A second officer quickly joins the pursuit, prompting the suspect to start weaving in and out of traffic at risky speeds. At one point, the fleeing SUV reaches a shocking speed of 100 MPH.
POLICE DASHCAM REVEALS RECKLESS DRIVER CRASHING INTO MEDICAL VAN THEN TAKING OFF ON FOOT — WATCH THE VIDEO
Eventually, one of the officers attempts a PIT (precision immobilization technique) maneuver in an attempt to end the dangerous chase. This occurs when a vehicle moves to block another car's path, causing the driver to sharply turn their wheel sideways and either lose control, run into something or come to a halt.