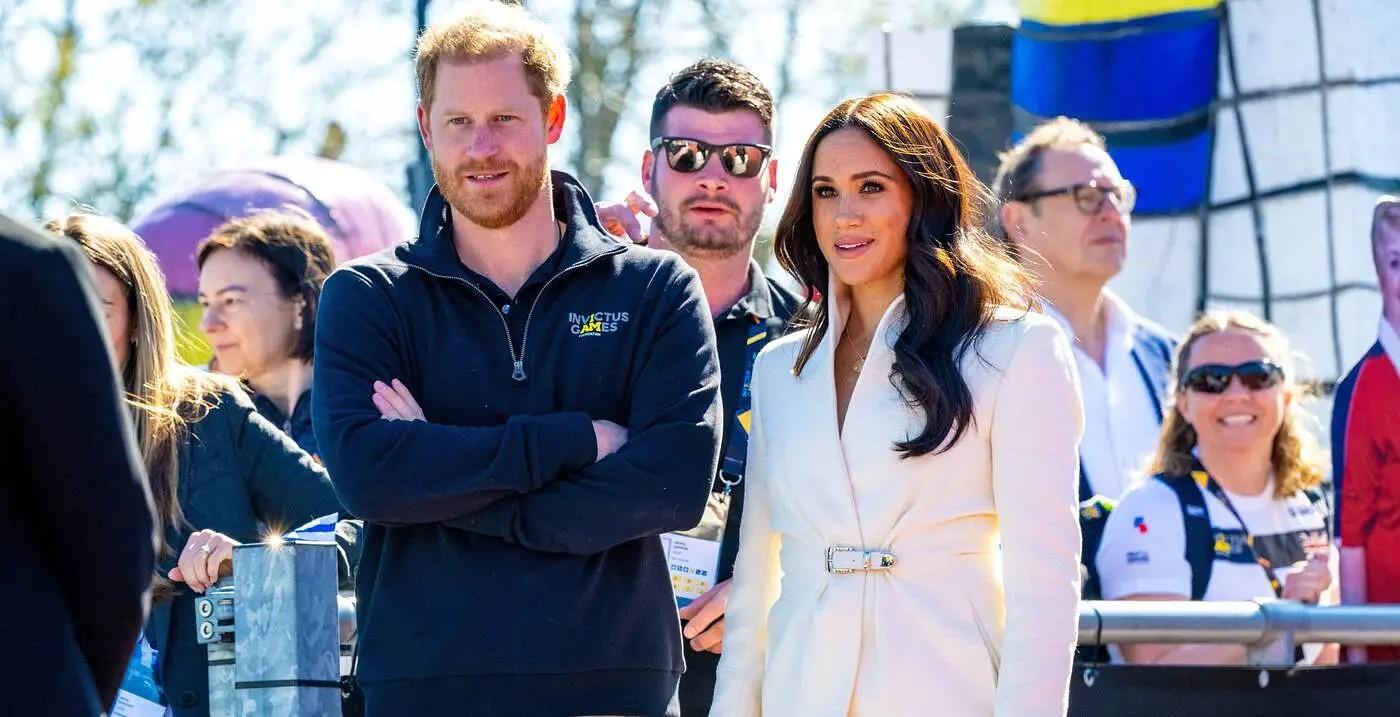 The family feud continues! A source claimed that the royals are fearful of their potential run-in with Prince Harry and Meghan Markle at King Charles III's Coronation.
Royal expert Louise Roberts spilled, "The problem is that anyone who could be close to them, for example, William and Kate, won't tell them anything. Everyone's terrified…everything's for sale—every indiscretion or every aside comment could be magnified for an American audience in order to get them a profit."
After the release of Harry's scathing memoire, Spare, and Netflix's docuseries Harry & Meghan, the royals have been very cautious regarding the pair, and Roberts alluded their actions at the coronation will be no different.
The Sussexes have yet to confirm their attendance to the coronation, but are already ruffling royal feathers regarding the event by providing a list of requests — one being that they be seated on the balcony.