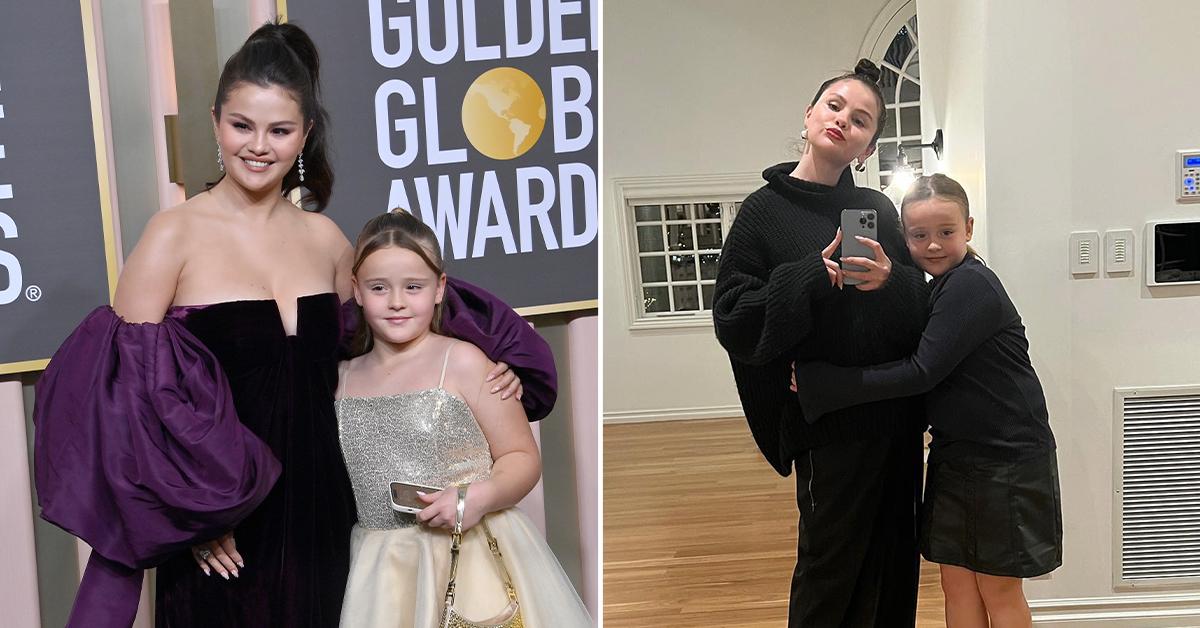 Who needs a man? For the January 30 Golden Globes — where the Disney Channel alum was nominated for Only Murders in the Building —she brought Gracie as her date!
The star wowed in a deep purple gown while the tot opted for a silver and cream sparkly frock.
Despite bringing her to the glitzy event, the "Who Says" crooner, 30, admitted she doesn't want her sis to become a child star.
"It's really scary to see what happens when you're given so much power and money at a young age. I think it's extremely scary," she confessed last month to Vanity Fair. "My sister's nine, and thank God she doesn't want to be in this industry. Actually, that's her now. What if she tells me in two years she wants to? I can't even think about it."