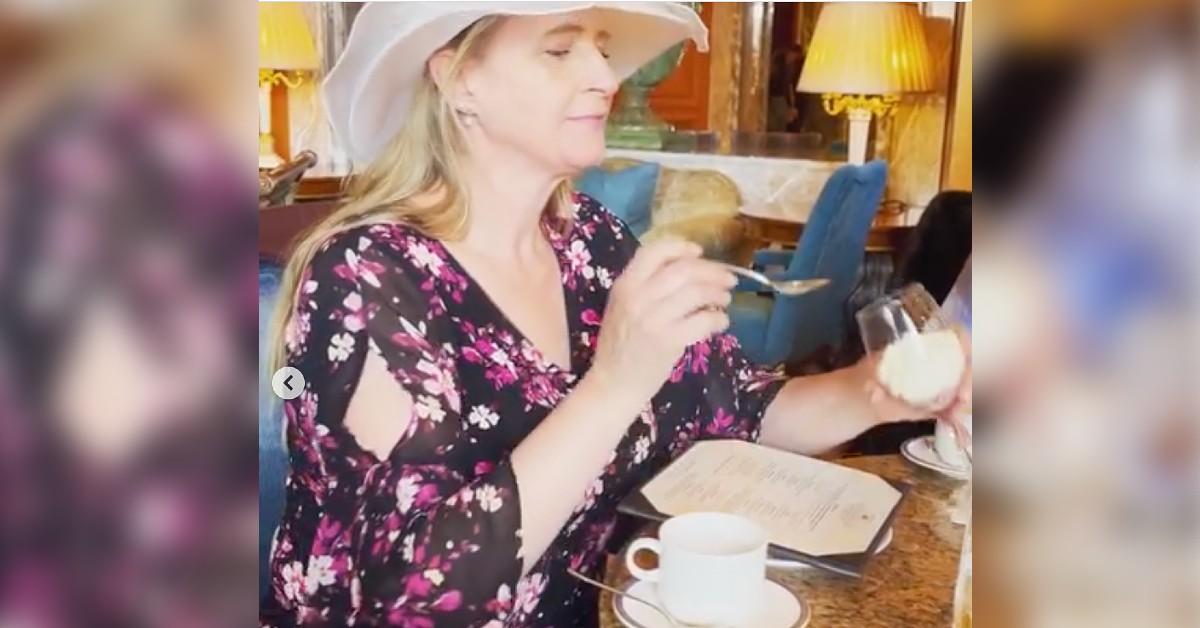 "Had a lovely time during High Tea to celebrate Aspyn's birthday. She's such an amazing strong and independent woman. I'm so proud of everything she's accomplished. I love sharing in her life moments," she wrote alongside the snap.
The reality TV star included the hashtags, "#familytime #ifeelfancy #lovethislife #beingpresentinthemoment #blessed."
The 50-year-old uploaded a video of herself and Ysabel playing around while she giggled and ate whipped cream out of a wine glass.
Fans took to the comments in support of the former polygamist, with one writing, "Christine ur killing the game❤️," while another added, "You're such a good mom. Big fan of you and the kids you've raised."