Imagine waking up on the day after the voice to parliament referendum. Whatever the outcome, it will be a turning point for the nation.
Win or lose, the lives of the no campaigners – those on the far right and ultra-left – won't be affected much. Those who vote yes, if successful, will have changed a nation, brought the country together, and helped design better policy. The opponents of the voice stand to lose the least, but for me, my family and other Aboriginal and Torres Strait Islander families, the referendum result will be deeply personal.
If the voice referendum succeeds, our sons, daughters and grandchildren will stand proud, part of a united nation where we are involved in shaping our shared destiny. A nation where laws and policies about us are no longer made without us, where we can have a say in the decisions that affect us and put forward solutions for the challenges we face. This is what the voice is about.
Both those on the far right, who feel threatened by our voices and would prefer to go on ignoring them, and those on the ultra-left, who would rather protest than do the hard policy work required, believe that the voice would violate a moral absolute. The right fears the voice would threaten "equal" treatment, while some on the left adopt a definition of sovereignty that is unanchored from the Dreaming, the Jukurrpa.
But the voice Australians will be asked to vote on later this year poses a simple but monumental choice: whether or not the first people of this country can have input and help shape policies and laws being made about them.
How the voice will be implemented will be decided by parliament, including some of the very people who are demanding the detail now, prematurely, with their facade of diligence and performances of moral outrage.
But what are they outraged at? At the principle that Indigenous people would be providing advice that could ultimately see better policy and therefore improvements in health, education, housing, employment, child welfare, youth justice and caring for country?
What is outrageous is to not to amplify our voices, especially those in regional and remote Australia where I and many others live. Better outcomes for our people in the bush means better outcomes for all.
The voice looks to our future. Right now, we are making only limited progress and the gap is closing too slowly. The life expectancy gap between Indigenous and non-Indigenous people in the Northern Territory is still unacceptably high, despite improving by nine years for men and almost five years for women. Our Aboriginal community-controlled health services have been critical in leading these changes, an example of what can be achieved when our voices are being heard. We could do so much better if we had a constitutional right to be heard.
But this has taken literally decades of advocacy, hard work and persuasion by our communities and our organisations. We cannot continue like this. The system is broken and needs fixing.
Unless you are in the system or deal with it regularly, it is hard to put your finger on the problem. Decisions are made in Canberra and in our capital cities, far away from our lives and our solutions.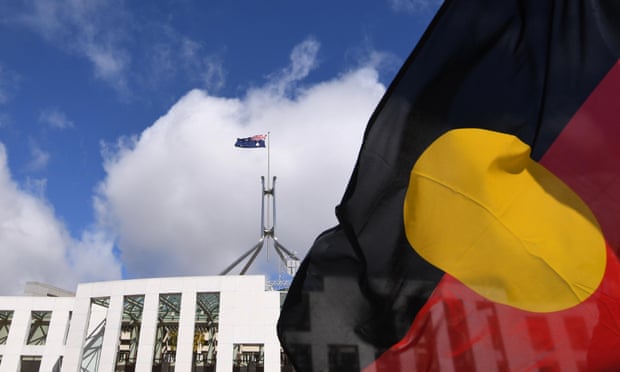 There's plenty of advice around Parliament House in Canberra. It's just that: it's advice from career bureaucrats, ministerial and policy advisers and chiefs of staff; many of whom are well-intentioned, but most of whom have no idea about us or the solutions that will work on the ground.
The technocrats chop and change and move on: this is the cycle that contributes to poor policy design and outcomes.
So what of that day after if the voice referendum fails?
Negative narratives will continue to frame us, but there will be a new sense of contempt, a nationally sanctioned contempt. Business-as-usual will continue to produce policy failures that will waste money and cost lives.
Low expectations will have triumphed. How will we recover from a no vote? How will we come back as a nation and as Indigenous people?
Our distrust and alienation will grow, any remnant faith in settler systems will wither. We will continue to be viewed as a problem to be overcome, rather than as people offering solutions, solutions based on our rich cultures and care for country and our intimate knowledge of our people and societies.
It will be a day where we will feel invalidated and judged to be of no consequence to a country we have called home, not for a mere seven generations, but thousands. How will we explain this to our children and grandchildren? How will we explain it to ourselves?
Let's make sure that instead we celebrate the day Australia chose to end the torment of our powerlessness and change our lives for the better.
Dr Josie Douglas is a Wardaman woman who has lived in Alice Springs on Arrernte country for many years. She has extensive experience in policy and governance and has held executive management experience at the Central Australian Aboriginal Congress and the Central Land Council (CLC). She is the executive manager, policy and governance at the CLC