He's "going to kill me tonight, love you so much, don't cry for me". These are some of the final words sent to a loved one in a text message before Kumanjayi Haywood's partner threw petrol beneath the bathroom door, the place she was hiding from him, and set the house alight.
Haywood's case is part of a landmark coronial inquest into the violent deaths of four Aboriginal women at the hands of their domestic partners in the Northern Territory, which resumes on Monday with a further two weeks of scheduled hearings.
"For the past 23 years, on average more than three Aboriginal women have been killed each year in the Northern Territory by domestic partners," the NT's coroner, Elisabeth Armitage, told the court.
Her investigations reveal 81 women have died as a result of domestic violence in the Northern Territory since 2000; 93% of them were Aboriginal.
Armitage has combined the deaths of Kumanjayi Haywood, Ngeygo Ragurrk, Miss Yunupingu and Kumarn Rubuntja to examine systemic failings across the domestic, sexual and family violence sector.
In each case, the court heard how the women told authorities or a loved one they would be "killed" by their partner in the lead-up to their deaths.
"This is not somebody else's horror. This is our horror," Armitage said.
She said the escalating rate of domestic violence was a "terrible, terrible carnage" and at least one woman's death was an "indictment on [the territory's] agencies and services".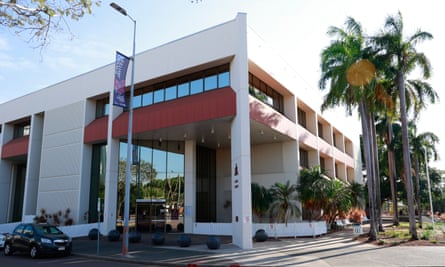 The death of Kumanjayi Haywood
The inquest began in Alice Springs in June with Haywood.
Set alight by her partner, Haywood, 34, died "in agony" after sustaining burns to 90% of her body.
Only hours earlier she sent a series of harrowing text messages to a loved one.
"[He's] going to kill me tonight, love you so much … always and forever in my [heart emoji]."
Kumanjayi Dixon, Haywood's partner, also died from burns sustained during the explosion inside the Hidden Valley home on 5 November 2021.
The decades-long history of violence she suffered at the hands of Dixon exposed the severely under-resourced domestic violence services in Alice Springs.
Many assaults involved "brutal bashings" and weapons.
A decade before her death, Dixon escaped from the Alice Springs prison, where he was being held for assault, grabbed Haywood, dragged her to the ground, kicked her in the mouth and punched her nine times, four times in the eye.
"You should have dropped the charges," he yelled at her.
"Over 21 years … police recorded 47 incidents involving Kumanjayi Haywood and Kumanjayi Dixon – 35 were confirmed domestic and family violence incidents," said counsel assisting the coroner, Peggy Dwyer.
"The family safety framework was introduced in the NT in 2012 … nine years before [Haywood] passed. Despite that, neither were ever referred to the program at any time during their lives."
The framework is a fortnightly meeting between government agencies and social services for high-risk victims that is supposed to prevent serious harm or death of a person as the result of domestic and family violence.
Over the two decades, Haywood's relationship with police and services was complicated.
At times she engaged police to help keep Dixon away when he "was on the drink" and at other times she did not report abuse because of "shame" or "fear".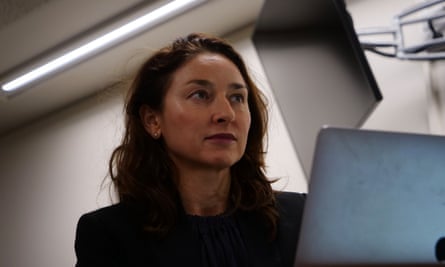 Haywood engaged women's shelters several times, including in the days leading up to her death.
The head of the Women's Safety Services of Central Australia, Larissa Ellis, told the inquest that her 31-bed facility was "always full" and if it was double the capacity, she would also fill that "easily".
Her service also receives just $77,000 for one part-time staff member to run two men's behaviour change programs with up to 40 men and more than 40 women.
In conclusion, Dwyer told the court the frequency and severity of incidents and criminal history of both parties should have prompted a referral to several services.
The death of Ngeygo Ragurrk
Swarming with tourists during Darwin's dry season, Mindil Beach is famous for its brilliant sunsets, but in December 2019 it was the place Ragurrk would take her last conscious breath.
Three and half years on, her family from Gunbalanya in west Arnhem Land filed into the Darwin court behind Dwyer. They were still confused as to what had led to the Warddeken ranger's death.
"We are part of this coronial [inquest] because we are proud of Ngeygo and to help stop men like Garsek Nawirridj doing things like this to people and families like ours," the family wrote in a statement.
The court heard how Nawirridj lit Ragurrk's car on fire on the morning of 23 December 2019, but police did not arrest him at the time.
Hours later he threatened another woman, screaming that he would light a petrol station on fire. Again, the same police officers responded and he was not arrested.
Later that night he attacked Ragurrk over several hours in an "act of brutal jealousy", ultimately killing her, Dwyer told the courts.
It was one of the first times the family heard what happened to their "sister, daughter, mother and grandmother" after the courts neglected to provide an interpreter during criminal hearings.
Until earlier this year, the family had not even realised he was found guilty of manslaughter – not murder – and could be free as early as 2027.
The court heard from the Aboriginal Justice Unit director, Leanne Liddle, about the desperate need for interpreters in the justice sector, including in police call centres.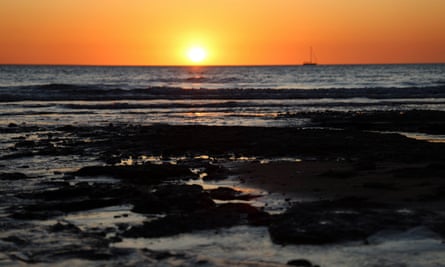 The court was told of a triple-zero call from a witness about Nawirridj's brutal behaviour but because of language barriers emergency services struggled to understand the woman.
Armitage also visited the police call centre, where she learned there were rarely enough crews for dispatch to the highest-level emergencies, which include domestic violence.
Later she also heard evidence that police response times had almost doubled in the four years since 2019.
Ragurrk's inquest concluded early one morning with a ceremony on Mindil Beach, where Armitage returned her clothes that she had in evidence to the family.
It was an empathic gesture that acknowledged the impact of the justice system on "sorry business" and an Aboriginal family's need for closure.
The death of Miss Yunupingu
In opening the inquest into Miss Yunupingu's death, Dwyer said it was not "overly dramatic" to call the levels of domestic violence in the Northern Territory a "national shame and national tragedy".
Neil Marika began abusing Miss Yunupingu when she was a teenager, which was further described by Dwyer as a decade of "torture".
Over 13 years, she endured multiple beatings, including being stabbed at age 16 with a pair of scissors that narrowly missed her spine.
Despite being convicted of multiple assaults and with a domestic violence order in place, Marika took a "large kitchen knife" while in a home in Palmerston, south-east of Darwin, on 4 October 2018 and stabbed Miss Yunupingu three times.
Penetrating 12cm into her chest, the final jab entered her heart and lung.
"He kicked her in the feet while police gave her CPR but she had already passed," Dwyer told the court.
On a cool dry season morning, Miss Yunupingu's family slumped against the walls of a tiny room in the Darwin local court. They waited hours for an interpreter to arrive so they could listen to the coronial evidence.
Once court began, they heard Miss Yunupingu beg for help from a triple-zero call centre operator.
"He tried to kill me," she tells the call taker several times.
Her father dabbed tears from his eyes as Dwyer conceded to the court that his daughter had received a "suboptimal" response from the Northern Territory police.
Dwyer told the court Miss Yunupingu was clearly "frightened and stressed".
"In a report … Supt [Kirsten] Engels makes thoughtful concessions, including [that] the call taker appears to be unnecessarily abrupt … [and] lacked compassion [or] sensitivity," Dwyer said.
Again, the family safety framework was explored after Miss Yunupingu was added to the program for eight years. She was removed from it because the "threshold of risk" did not meet the criteria while Marika was in prison for a previous assault on her.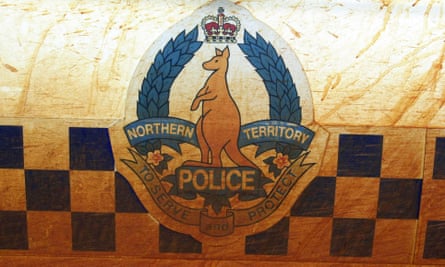 Former Sr Sgt Daniel Whitfield-Jones told the inquest: "The 4th of October 2018 was one of the hardest days of my career.
"When I spoke to [colleagues] shortly after [her death], a number of us were inconsolable, it gutted us."
Recounting the trauma of that day, he broke into tears, saying he was "so fucking angry".
Miss Yunupingu had left Nhulunbuy in east Arnhem Land to reunite with Marika in Darwin after his release from the Holtz prison.
At the time, Whitfield-Jones referred her to Darwin's family safety framework, but in what he described as "lacklustre" response, she was removed.
Days later she was stabbed to death.
"Next I was briefing [her father] to tell him his daughter had been killed," Whitfield-Jones said.
He explained the extent of trauma police are facing in responding to domestic violence and told the coroner the organisation was doing "little to support them".
The death of Kumarn Rubuntja
The central desert community lost a fierce advocate when Rubuntja was murdered by her partner, Malcolm Abbott, outside the Alice Springs hospital on 7 January 2021.
The "much-loved and highly respected woman" spent her life advocating for domestic violence survivors and taking their stories to federal parliament, but when she died, her family, community and colleagues were shocked.
The coordinator of the Tangentyere Women's Family Safety Group, Shirleen Campbell, said: "Our sister, another one lost to us, is not just a number and we will not let her be invisible."
Rubuntja's colleagues gave testimony about the need for men to be supported to break the cycle of violence.
"Often we get caught up in this idea that men are constantly monsters, that they're constantly bad … but I think there's a time he was probably nice to her and kind to her," Maree Corbo, a social services manager at the Tangentyere Council Aboriginal Corporation, told the court.
Two years later, Dwyer told the court Rubuntja "loved her [family]", but had shielded them from the violence she was experiencing for almost 20 months.
Abbott is the only partner in the four cases heard by the coroner to be found guilty of murder; the others were convicted of the lesser charges of manslaughter.
As a boy, Abbott, lost both parents in quick succession and was well known to police by 2021.
In 1997 Abbott stabbed two women, one fatally, and tried to stab another two in what is only described as drunken rage over "money and alcohol".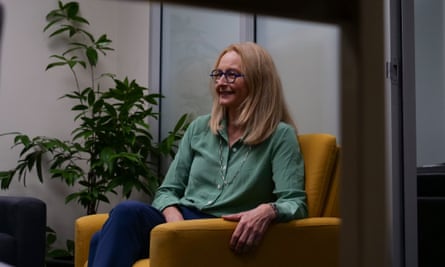 At the time, Tony Bannon SC said in court: "This is not a case which is going to attract widespread publicity because it doesn't have sensational value … but what the prisoner has done, in fact, has engaged in an episode of mass violence."
Abbott was sentenced to 10 years in prison with a non-parole period of six years. He repeatedly assaulted women and was returned to prison in 2009, 2014 and 2019.
Just two years after being released again, Abbott "accelerated" his car towards Rubuntja, mounted the curb and hit her.
"He reversed the car and then moved forward to hit her again," Dwyer told the court, where both the perpetrator's and the victim's families quietly sat.
"She was trapped under the vehicle when he drove away and when she was dislodged, he ran over her."
She could not be revived and died less than 40 minutes after Abbott first hit her.
Moments before she had told a loved one, "Malcolm was half killing [her]" and that he would run her down with his car.
The domestic violence researcher and advocate Dr Chay Brown, who worked alongside Rubuntja, said her death was an extremely painful memory but everything she does to reduce domestic family and sexual violence in the NT is "in [Rubuntja's] memory – it is her legacy".
"Domestic violence-related assaults are disproportionately severe, with weapons used in two out of every five assaults," Brown wrote in her submission.
"Some estimates suggest that up to seven or eight out of every 10 women in the NT experience domestic, family or sexual violence – this compares to around three in 10 women elsewhere in Australia."
Despite this, Brown said, the territory receives just 1.8% in federal funding.
She told the court research has found there are three main drivers for domestic violence in the NT: the impact of colonisation on First Nations people; the impact of colonisation on non-Indigenous people; and gender.
"These impacts can mean that non-Indigenous people may dismiss violence against [First Nations] women due to racist attitudes and misconceptions," she wrote.