Daily GK updates are incorporated with the important news that made the current affairs headlines for banking or other competitive exams. Daily GK Update is the complete bag of the important news that is held all day long. One should have complete knowledge about banking terms, current affairs news, etc. So, here is the GK update for 24th August 2022 to help you prepare the Current affairs part. After reading this section, you can successfully attempt Current Affairs Quiz. 
Here is the Daily GK Update of the 24th of August 2022 covering the following news headlines: Ulchi Freedom Shield, Adidas, National Institute of Immunology, Disney+Hotstar, NDTV, 23rd Central Zonal Council.


Top 17 Daily GK Updates: National & International News 
Here is providing below the top 17 important Daily General Knowledge 2022 updates with national & international news.
International News
1. South Korea and the United States Began their Largest Joint Military Drills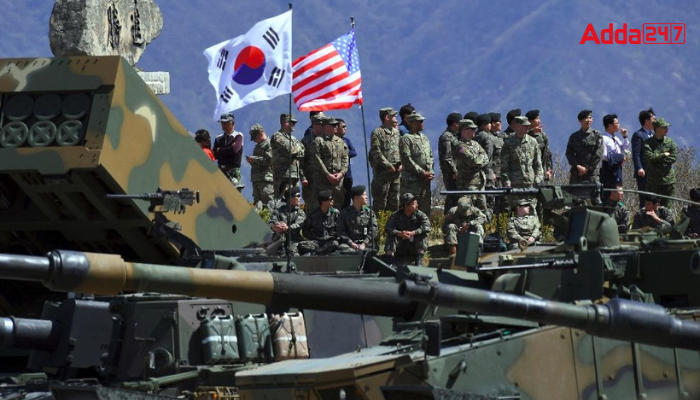 South Korea and the United States began their largest joint military drills in years with a resumption of field training. This year, the annual summertime exercise has been renamed 'Ulchi Freedom Shield' and it is scheduled to end on 1st September 2022.
South Korean President Yoon Suk-yeol has vowed to normalize the combined exercises and boost deterrence against the North. South Korea has separately started or launched the four-day Ulchi Civil Defence Drills, which is specially designed to boost the government readiness for the first time after the Coronavirus pandemic occurred.
States News
2. Chhattisgarh government to set up 300 rural industrial parks in the state 
The Chhattisgarh government will set up rural industrial parks in the state. In the first year of the project, there will be 300 such parks. This move aimed to strengthen the rural economy and make the "gauthan" (cattle shed) a centre of livelihood.
The project will be launched on Gandhi Jayanti, October 2. The first such park in Chhattisgarh came up in Kulgaon, Kanker district, which has been named Gandhi Gram.
The district administration, along with women's self-help groups, has developed the park.
The forest department has started a residential training centre, based on the value addition of minor forest produce. Chhattisgarh has set up 8,404 gauthans of the 10,624 sanctioned.
Important takeaways for all competitive exams:
Chhattisgarh Capital: Raipur;
Chhattisgarh Chief Minister: Bhupesh Baghel;
Chhattisgarh Governor: Anusuiya Uikey.
3. UP government to build India's first education township
The Uttar Pradesh government is planning to build an education township in the state. As per the Yogi Adityanath government, the education township will be developed on the idea of 'Single Entry, Multiple Exit'.
The move will provide high-quality education to the youth and equip them with a variety of professional skills in a single place. Besides, it will provide accommodation and many other facilities to both students and teachers.
The Government's objective behind the education township is to provide high-quality education to the youth and equip them with a variety of professional skills in one place.
Important takeaways for all competitive exams:
Uttar Pradesh Capital: Lucknow;
Uttar Pradesh Chief Minister: Yogi Adityanath;
Uttar Pradesh Governor: Anandiben Patel.
Appointments News
4. Adidas CEO Kasper Rorsted to step down next year
Adidas CEO, Kasper Rorsted will step down next year, the sports apparel maker. Rorsted, who has been CEO since 2016, and its supervisory board mutually agreed that he will hand over during the course of 2023.
Rorsted's departure was a mutual decision of the supervisory board and the CEO following confidential discussions. Besides the pandemic slump, Rorsted had to contend with criticism that the company had done too little to promote diversity.
Important takeaways for all competitive exams:
Adidas Founder: 

Adolf Dassler;

Adidas Founded: 

18 August 1949;

Adidas Headquarters: Herzogenaurach, Germany.
5. Odia scientist Debasisa Mohanty appointed as Director of NII
Odia scientist, Debasisa Mohanty was appointed as Director of the National Institute of Immunology (NII). He is currently working as a staff scientist at NII.
The Appointments Committee of the Cabinet has approved the appointment, with effect from the date of assumption of charge of the post and up to the age of his superannuation.
The post fell vacant after Rajesh Verma, a 1987 batch IAS officer of Odisha cadre, was appointed as Secretary to President Droupadi Murmu on August 18.
6. Rajesh Verma named as Secretary to President Droupadi Murmu 
Odisha cadre 1987-batch IAS officer, Rajesh Verma has been appointed as the Secretary to President Droupadi Murmu. He replaces the incumbent Kapil Dev Tripathi, a 1980-batch IAS officer.
He is currently serving as Secretary of the Ministry of Corporate Affairs & has also served as principal secretary to Odisha CM Naveen Patnaik.
In the past, Verma has also served as the Principal Secretary to Odisha Chief Minister Naveen Patnaik and Principal Secretary of Energy Department, Government of Odisha.
7. Vikram Doraiswami appointed to UK as India's High Commissioner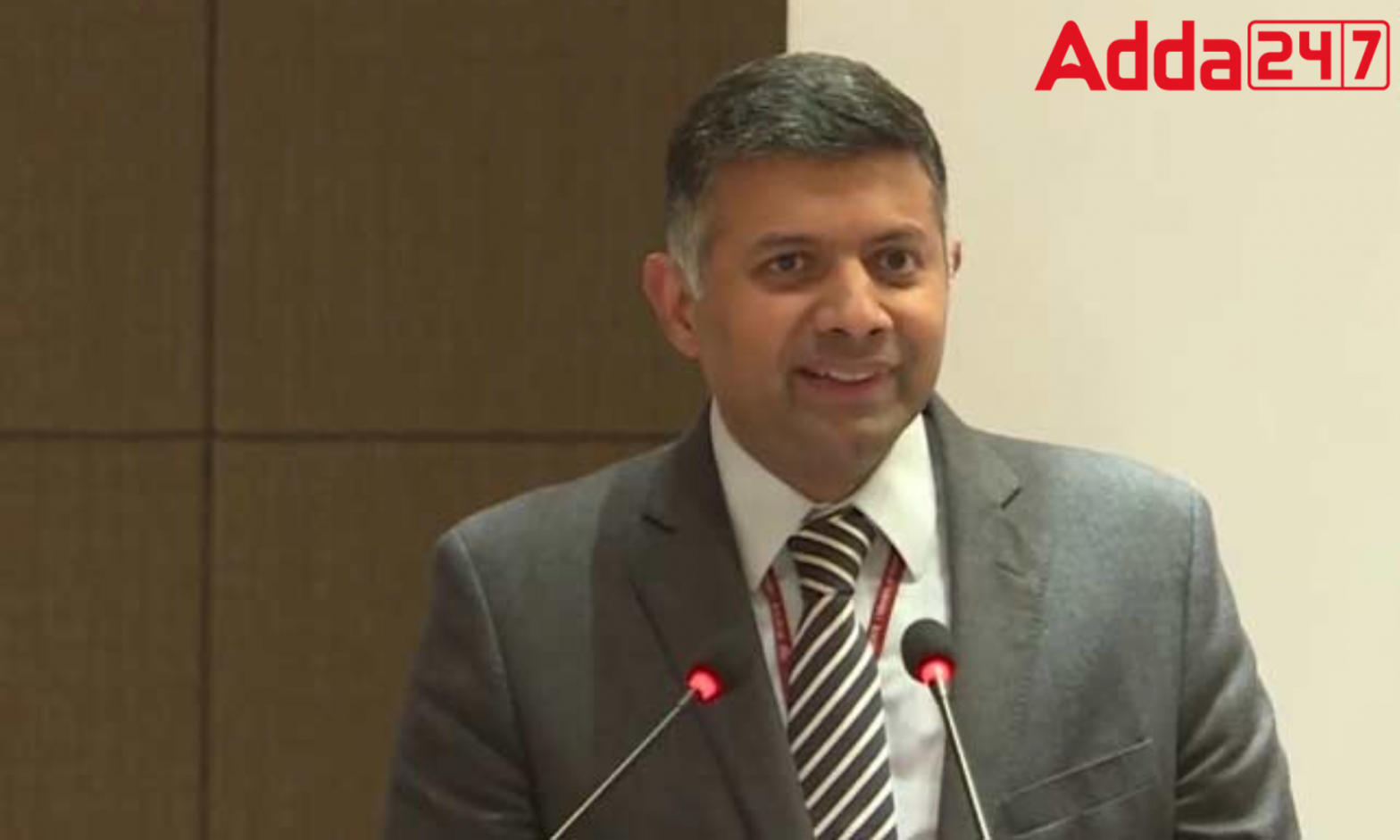 Vikram K. Doraiswami, a seasoned diplomat appointed as India's new High Commissioner to the United Kingdom which is seen as a significant position given the two nations' expanding strategic alliance.
Vikram K. Doraiswami is Indian High Commissioner  to Bangladesh currently. He is an Indian Foreign Service officer from the 1992 batch.
At May 1994, Vikram K. Doraiswami was appointed Third Secretary in the Indian High Commission in Hong Kong after completing his in-service training in New Delhi between 1992 and 1993.
8. Sajith Sivanandan Appointed as the Head of Disney+Hotstar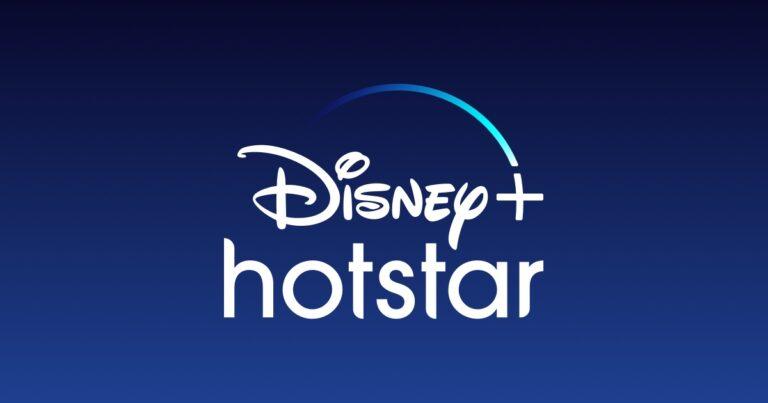 Sajith Sivanandan has been appointed as the executive vice-president and head of Disney+Hotstar. Disney's International Content and Operations is India's largest streaming service and Sajith Sivanandan has previously worked with Google.
Sajith Sivanandan will be reporting to Chairman of Disney's International Content and Operations Group, Rebecca Campbell, and President of Disney Star, K. Madhavan. He will start working with Disney+Hotstar in October with a dual reporting line of Disney Star.
Agreements News
9. IREDA and MAHAPREIT sign an MoU to provide loans for green energy projects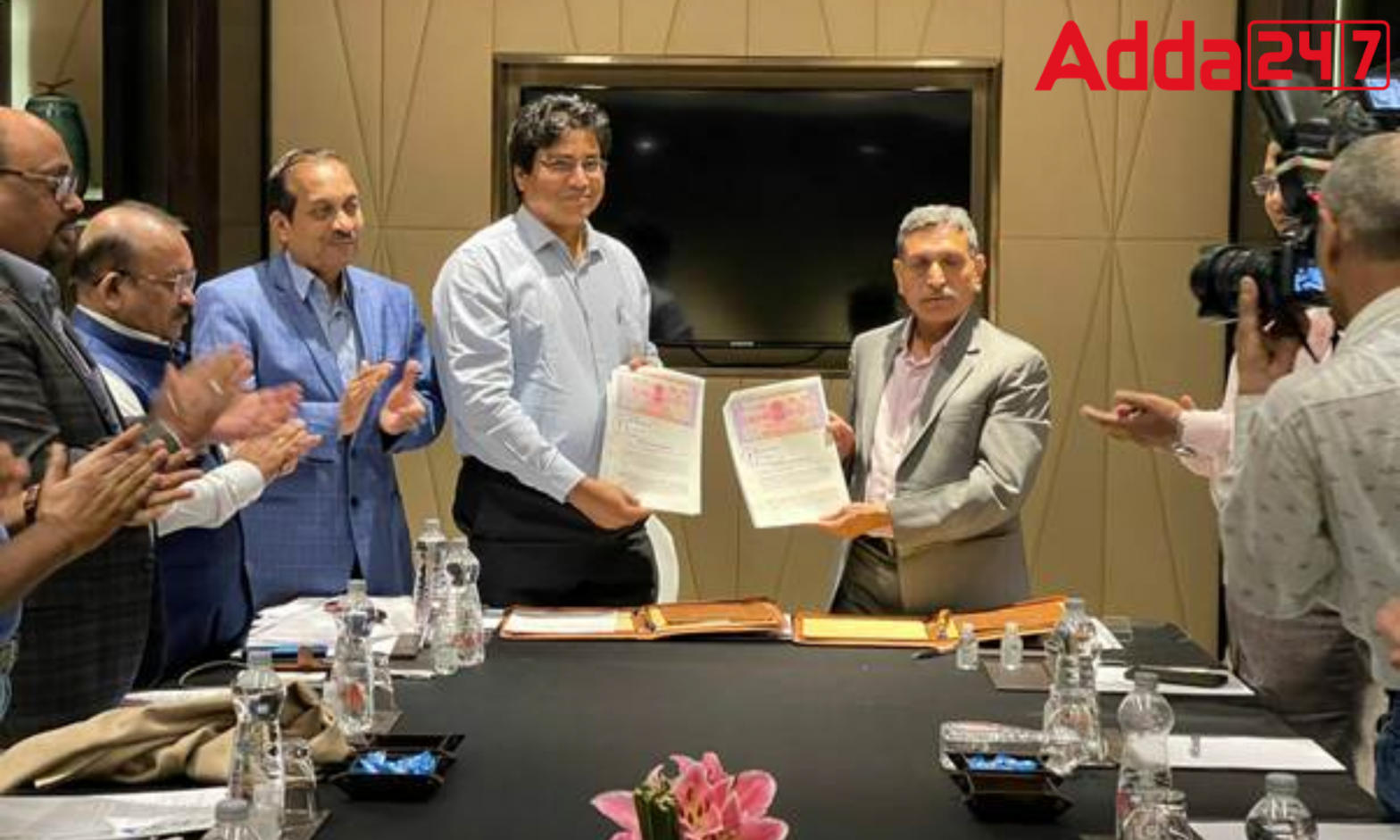 IREDA and MAHAPREIT sign an MoU: The Mahatma Phule Renewable Energy and Infrastructure Technology Ltd. (MAHAPREIT), a fully owned subsidiary of MPBCDC (49% owned by the Government of India and 51% owned by the Government of Maharashtra), and the Indian Renewable Energy Development Agency Ltd. (IREDA) signed a memorandum of understanding.
The Chairman & Managing Director (CMD) of IREDA, Shri Pradip Kumar Das, and the CMD of MAHAPREIT, Shri Bipin Shrimali, both signed the MoU.
As part of this partnership, IREDA will also do techno-financial due diligence on MAHAPREIT's initiatives involving renewable energy and energy efficiency and conservation.
Banking News
10. Castler tie-up with Yes Bank for digital escrow services
Global escrow banking solution provider, Castler has partnered with Yes Bank to offer digital escrow services for the bank's customers.
The firm is a global digital escrow platform for individuals and enterprises, offering domestic and cross-border escrow solutions.
Through this partnership, both are in pole position to dominate the Enterprise Escrow Banking space and digitally democratise the product for easy adoption amongst its varied customer base.
Escrow banking is generally quite complex and Castler with its unique digital offering has demonstrated that technology and innovation can provide solutions to even the most complex requirements.
Important takeaways for all competitive exams:
Yes Bank Founded: 2004;
Yes Bank Headquarters: Mumbai, Maharashtra;
Yes Bank MD & CEO: Prashant Kumar;
Yes Bank Tagline: Experience our Expertise.
Business News
11. HPCL starts its first cow dung-based compressed biogas project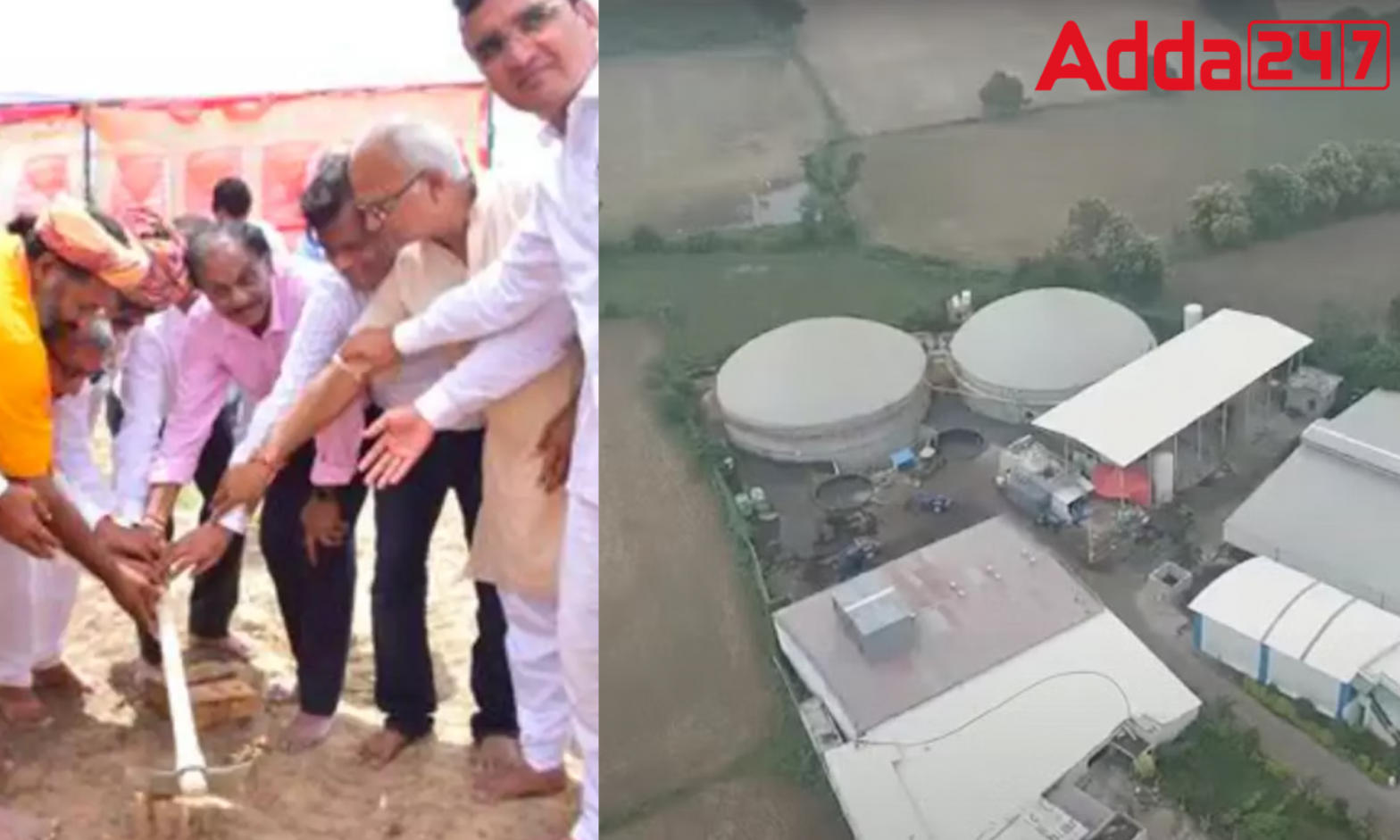 HPCL Compressed Biogas Project: HPCL's uses first of its kind Waste-to-Energy portfolio, uses 100 tonnes of dung per day to make biogas, which may be used as vehicle fuel. In a year, the HPCL Compressed Biogas Project project is expected to be put into operation.
The GOBAR-Dhan plan, announced by the Indian government in April 2018 as a part of the Swachh Bharat Mission's (Grameen) Biodegradable Waste Management component, is the framework under which the HPCL Compressed Biogas Project initiative is being developed.
12. Adani group targets 55.18% stake in NDTV 
Adani Group founder, Gautam Adani has set the ball rolling to acquire a controlling stake of 55.18% in New Delhi Television (NDTV).
With a concept to carry 55.18 per cent stake in NDTV, the Adani group has issued an open provide for a 26 per cent stake within the information channel at Rs 294 for a share with a face worth of Rs 4.
The complete outlay for 26 per cent, or 16,762,530 totally paid up fairness shares of NDTV – if the provide is accepted in full – will likely be about Rs 483 crore for the Adani group.
Important takeaways for all competitive exams:
NDTV Founders: Prannoy Roy, Radhika Roy;
NDTV Founded: 1988;
NDTV Headquarters: New Delhi.
Summits and Conferences News
13. 23rd Central Zonal Council meeting presided over by Amit Shah in Bhopal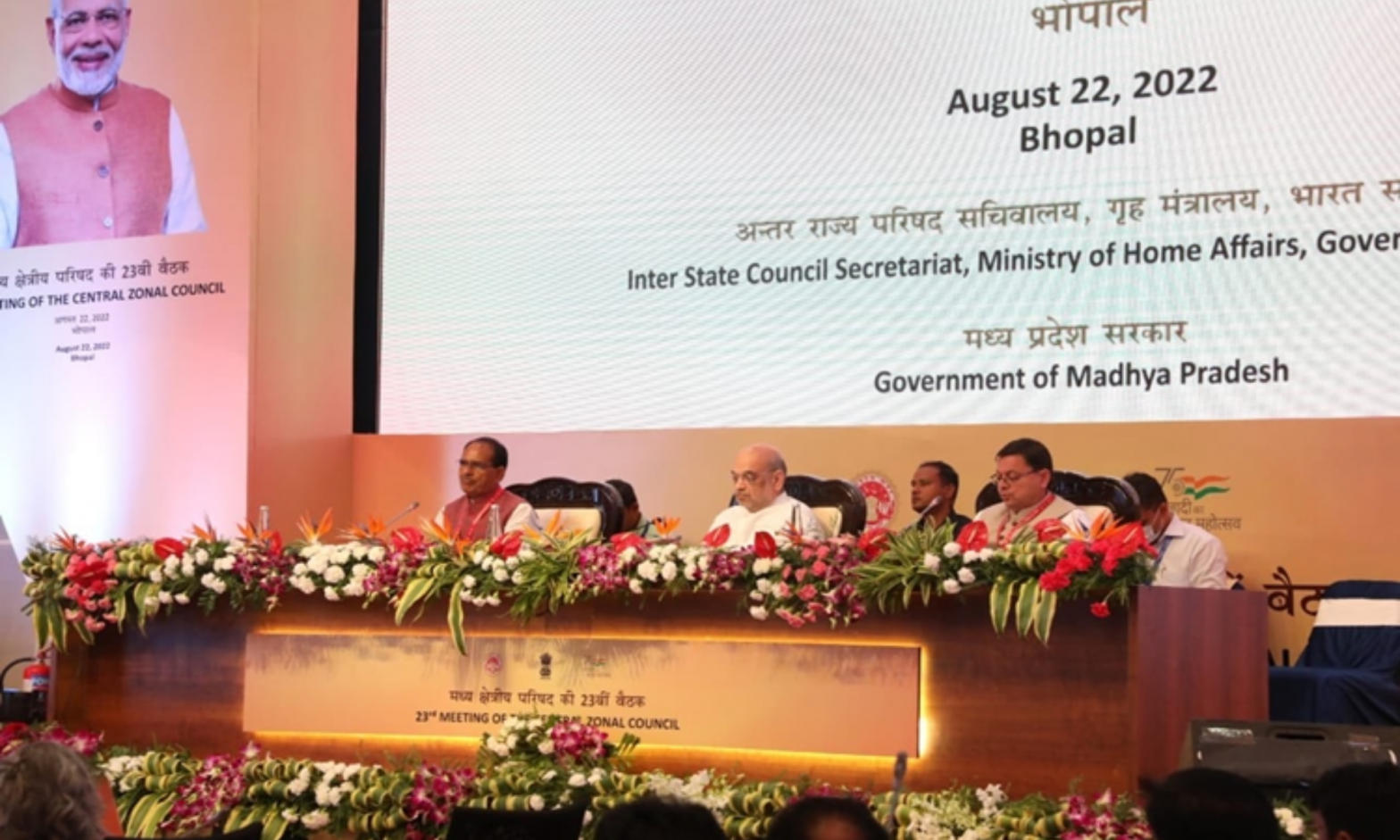 23rd Central Zonal Council Meeting: Union Home Minister Amit Shah led the 23rd Central Zonal Council Meeting in Bhopal. Shivraj Singh Chouhan, the chief minister of Madhya Pradesh, and Pushkar Singh Dhami, the chief minister of Uttarakhand, attended the meeting.
Yogi Adityanath, the chief minister of Uttar Pradesh, and Bhupesh Baghel, the chief minister of Chhattisgarh, participated virtually due to poor weather.
The Union Home Minister, Amit Shah addressed the people and stated that the government is solely focused on addressing the issue of left wing extremism in the Naxalite-affected regions included in the Central Zonal Council.
Awards News
14. BW Businessworld Awards Edutech 2022: Check the complete list of Winners
BW Edutech Summit & Awards 2022: It is India's biggest gathering of Edutech stakeholders. The initiative calls out all of the edtech founders, institutional leaders, schooling publishers, and educators to take part and make a mark in the way forward for schooling know-how.
Rewarding the excellence of edtech in India, in a day lengthy programme named 'Transformation In Training By way of Know-how & Skilling'. The winners were felicitated by Dr Annurag Batra, Vinesh Menon and Harsh Wardhan.
To read the complete: Click Here
Defence News
15. DRDO And Indian Navy Test Indigenous VL-SRSAM Missile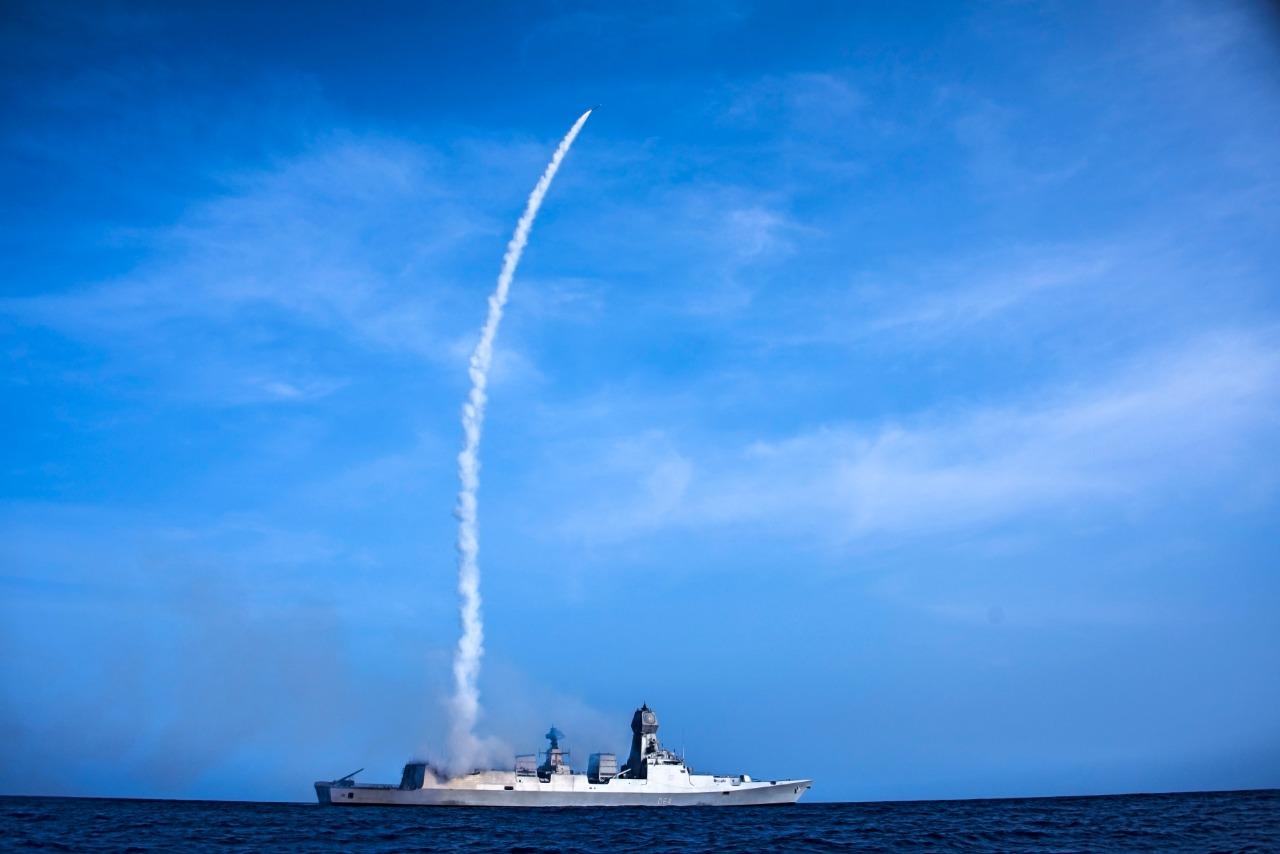 Defence Research and Development Organisation (DRDO) and Indian Navy successfully flight-tested the indigenously designed and developed Vertical Launch Short Range Surface-to-Air Missile (VL-SRSAM) from the Integrated Test Range (ITR) in Chandipur off the coast of Odisha.
The flight test was carried out from a naval ship against a high-speed unmanned aerial target for demonstration of vertical launch capability.
During the test launch, flight path and vehicle performance parameters were monitored using flight data, captured by various range instruments such as radar, electro-optical tracking system (EOTS) and telemetry systems deployed by ITR in Chandipur.
Important Days
16. World Gujarati Language Day 2022: 24 August
World Gujarati Language Day 2022 is celebrated every year on 24 August. This day is celebrated to commemorate the birth anniversary of the great writer of Gujarat 'Veer Narmad'.
'Gujarati Diwas' is celebrated because the poet Narmad was considered to be the creator of the Gujarati language. He has made Gujarati literature international.
Poet Veer Narmad was born on August 24, 1833 in Surat, Gujarat. He was from a Brahmin family. His full name was Narmadashankar Lalshankar Dave. Narmad wrote his first poem in 22 years.
Obituaries News
17. Veteran producer Abdul Gaffar Nadiadwala passes away
Veteran filmmaker, Abdul Gaffar Nadiadwala passed away at the age of 91. Abdul Gaffar Nadiadwala was known for backing over 50 Hindi films including 1965 film "Mahabharat" and hit comedies in the 2000s such as "Hera Pheri" and "Welcome". He had started his film production and media entertainment company in 1953.
A.G Nadiadwala was a Popular Indian Film producer. He is one of the Most Popular Indian Film producers. He Praduaced Mnay Popular Indian Hindi Films.
Check More GK Updates Here
24th August | Current Affairs 2022 | Current Affairs Today | Current Affairs by Ashish Gautam

All the Best BA'ians for the Bank exam!