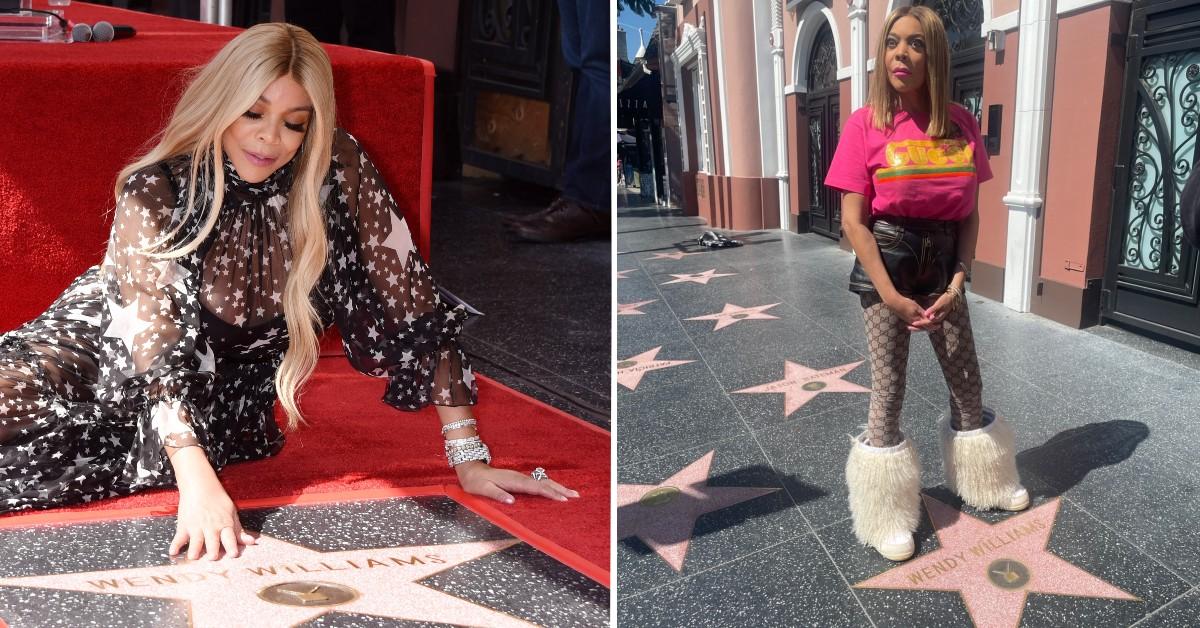 Wendy Williams is making the most of her time in Beverly Hills!
In exclusive photos obtained by OK!, the former host of The Wendy Williams Show turned heads while making a visit to her star on the Hollywood Walk of Fame on Thursday, March 10, in Los Angeles.
Williams looked chic as can be in a pair of black leather shorts, a hot pink t-shirt and a tall white boots as she admired her cemented place in show business history which she received in October of 2019.
"This is what its all about, I have worked hard in my career and seeing these staples of my hard work ensures that my legacy will live on forever," the daytime diva says in a statement about seeing her star — where she was swarmed by adoring fans.
Her publicist, Shawn Zanotti, echoed her statement adding, "Being part of this momentous occasion and seeing the joy on her face as she makes the ultimate comeback is what inspires me to keep fighting for her. Wendy is an icon and this monument will forever be etched into the historical fabric of history which continues to give the world small glimpses of her."
The moment of reflection comes as Williams has teased her upcoming return to media with her podcast, "The Wendy Williams Experience" which not yet has a premiere date.
The former radio DJ has also been seen around New York City with a cameras crew filming a mysterious project.
"Basically it was a regular night . . . and then all of the sudden the Wendy Williams train arrived," an eye witness said during an outing at Fresco by Scoto last month. "She had a huge crew that basically turned Fresco by Scotto into a movie set . . . approximately 30 people in the crew. Lights, cameras, audio, producers, etc. [It] looked like a reality show."